Fix any DLL Error in any Windows version using this tutorial
DLL error is one of the most common errors that you will face when using any Windows version. Sometimes you want to open an App or a game and the Windows throws up a DLL error message leaving you no alternative but to uninstall and reinstall the App.
You will be surprised to know that you can cure this DLL error malady without uninstalling your App or game.  To overcome this we have a tutorial for How To Fix Any DLL Error in Windows PC/laptop. You just need to follow some simple method below.
How To Fix Any DLL Error In Your Windows Computer
Step 1. The most common reason for the DLL error is that particular file getting corrupt. Firstly  you have to copy or note down the filename given in the DLL error message that is occurring while running any App or game on your Windows PC. Once you have noted down the file name, go to this website dll-files.com.
dll-files.com is a great repository of Windows DLL files and has almost all the DLL files that are existent on Windows.
Step 2. Now type there your DLL error in the search window of the website.
Step 3. DLL-Files.com will immediately list out the zip file containing that particular DLL file. Download this zip file to your computer and extract it. The extracted folder will contain the DLL error file.
Step 4. Copy the download DLL file (Only that file) and paste this file in your default system folder based on your operating systems below.
C:WindowsSystem (Windows 95/98/Me)
C:WINNT\System32 (Windows NT/2000)
C:\Windows\System32 (Windows XP, Vista, Windows 7/Windows 8.1/Windows 10)
Windows will ask you whether you want to replace the existing DLL file with the new one. Say yes and let Windows copy the file. Restart your computer and voila, you can now run the game/app that was not opening and giving the DLL error, easily.
There are many other websites which will give you DLL files that you want.
Similar Websites for your DLL files :
fix4dll.com is a similar website which has tonnes of DLL files. If you're facing some issue downloading any missing DLL files from dll-files.com then fix4dll.com is the first alternative place you should search. To download DLL files from fix4dll.com you have to follow the same procedure as on dll-files.com.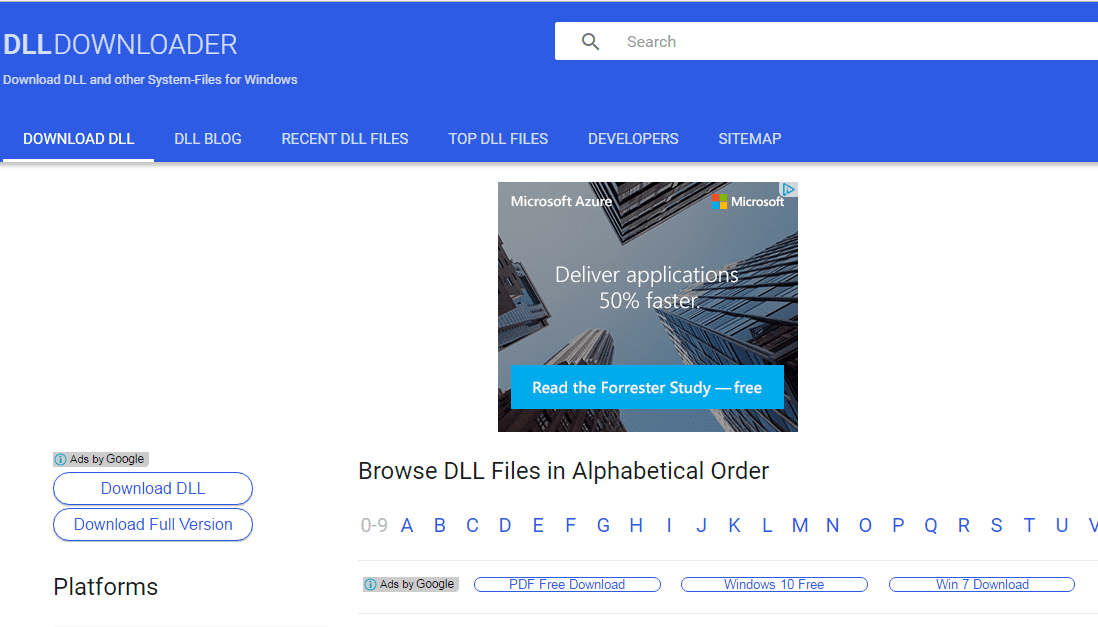 The DLL Download is a relatively new website with a new database which offers multiple download servers just to make sure that you can download all the DLL files offered.
Each and every website shown above offer FREE DLL files without user registration or details. You can download the DLL files from these websites without fear of trojans, worms or other malware.