ExtraTorrent is back thanks to the uploaders and ex-admin of the old torrent website extratorrent.cc
When we published the report about the ExtraTorrent outage on 14th May 2016, we had a nagging doubt that there was more to the outage than just hosting related issues. SAM, the ExtraTorrent owner confirmed our worst fears on 17th May by putting up a message on ExtraTorrent that they are shutting it down permanently.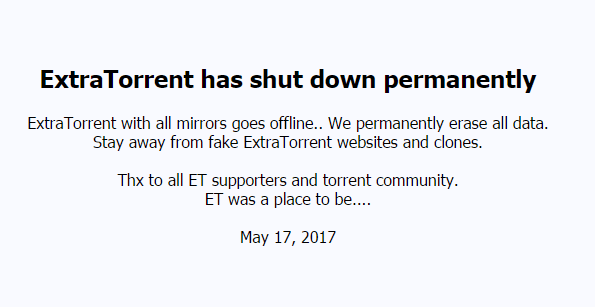 This news left the torrent community in utter shock. Their shock was further amplified by the news that The Pirate Bay and KickAss Torrents were facing blocks in certain countries like Australia. However, today we have some good news for torrent lovers and our readers.
Also Read- ExtraTorrent Proxy Sites
ExtraTorrent is back
ExtraTorrent is back!!!. This is what the email that we received from ex-admin of the now shut ExtraTorrent said. According to the mail, a group of people who said they were ex-admin and uploaders of the erstwhile ExtraTorrent were resurrecting the dead Extratorrent.cc. The mail said that ExtraTorrent has been resurrected and can be reached out at ExtraTorrent.cd.
We checked out ExtraTorrent.cd and it seems to be a clone of the erstwhile ET. The search engine is also as good as the dead ExtraTorrent. We tried downloading some really archaic movies and were pleased to find that the torrent for the same was available.
This is what the newly resurrected ExtraTorrent.cd looks like: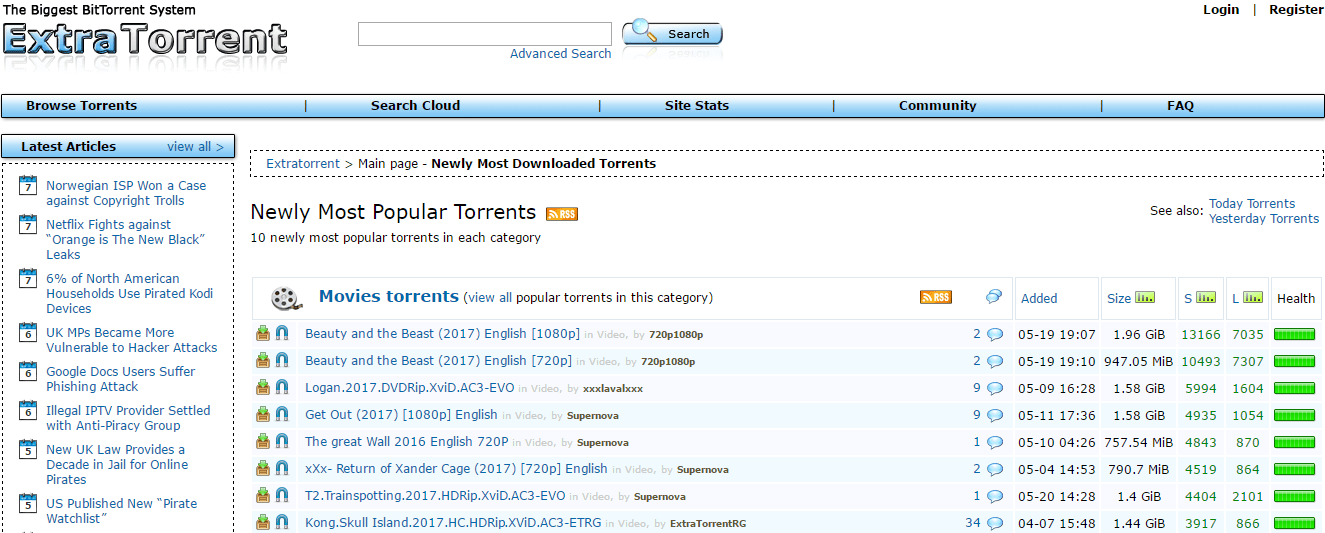 "We are a group of uploaders & admin's from ExtraTorrent. As you know, SAM from ExtraTorrent pulled the plug yesterday and took all data offline under pressure from authorities. We were in deep shock & have been working hard to get it back online with all previous data," is what the email to us read.
We have successfully resurrected it back to it's glory at extratorrent.cd with all available data. It's live and new data is continuously being updated. Some small features are not yet working & we are getting it fixed as we speak. Our group had previously resurrected The Pirate Bay & Kickass Torrents (as kickass.cd) when these went offline. These sites are our home and we won't let anyone destroy them.
Also Read- Best Torrent Sites
While the newly resurrected ExtraTorrent.cd is great news for torrents community, kindly take the news with a pinch of salt as SAM had warned us about clones and proxies that could spring up after the demise of ExtraTorrent.