The process of emulation of the Nintendo-64 was very hard to achieve. The main reason of its confusing moment was due to the complex system and it created many problems for making some games as they were.
Some of developers still tried to re-create a perfect software of the popular 64-bit console – the best examples are CoolN64, MegaN64 and MupeN64. All of them are good and you can try it by downloading chosen n64 emulator nowadays. Every famous emulator of Nintendo64 after developed phase had different issues with its compatibility. Since n64 has more than 380 games in its library, the best quality of emulation demonstrated MupeN64. Later, developers increased the software by adding few more updates and changed its name to MupeN64Plus. It is the best option for you to enjoy n64 games on your Windows platform. All entertainment released for console Nintendo 64 were unique and they had a good result in terms of selling, especially in comparison with their main rivals Sega and PlayStation.
The Best Games
The most popular and best-seller game was SuperMario64. The number of sold copies was outstanding, almost 11 million. An important revolutionary step was made towards developing of first-person shooters, as the game GoldenEye-007 was released. All fans of Nintendo also remember a popular entertainment – The Legend of Zelda, and it is still considering as the best entertainment ever made in the history of consoles. You can play these popular entertainments by installing any of mentioned above emulators and enjoy new graphics of old content. Nintendo developers made a huge impact on the console-game progress.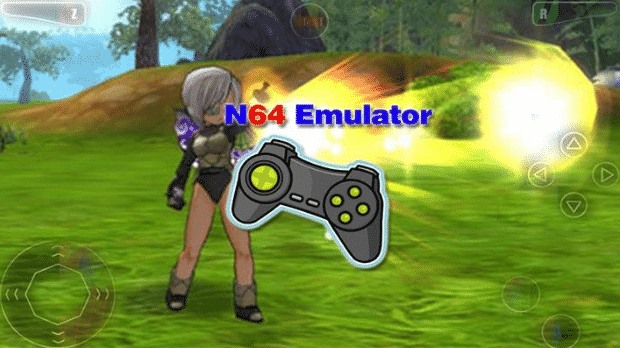 Other well-made emulators
The list of n64 software offer different examples with various options to play favorite games. RetroArch, BizHawk, Wii64 and Not64 are based on Mupen64, but they have better compatibility, including high graphics and latest updates to improve its gaming. The developers of emulators faced different issues due to original graphics hardware. That is why the emulation process was mainly succeeded by using Direct3D and OpenGL. Old games for Nintendo64 received a new high graphics after successful emulation.
After many issues and problems, authors of different software tried to make the best version of popular console. Still they face various bugs and glitches, but it can be fixed by latest updates for every entertainment.
If you want to try Nintendo 64 emulators, you can download and test it in order to enjoy your favorite entertainments from childhood. Some of emulators are available for different platforms, so you have a chance to install it on your phone or other modern device. Famous programs of Nintendo64 went through hard process of evolution and they can offer the same feelings as it was with original console.