Are you scouting for some of the best Note Taking apps for macOS? Don't worry anymore as in this article we have listed some of the most feature-rich note-taking apps for macOS.
macOS is a feature-rich computer OS and it's used by millions of users across the globe. Well, there are many note taking apps available for macOS but choosing the right one can be quiet difficult. Consequently, in this article, we have compared some of the best note taking apps for mac.
So in no particular order, these are the five helpful note-taking apps that are worth checking out.
RELATED: The 15 Best MacOS Games
---
What's The Best Note Taking App For Mac?
1. Apple Notes
The first reliable note-taking application for Mac is Apple Notes. Since Apple Notes is a part of Apple's productivity suite it comes pre-installed on every modern-day mac computer. You can attach all sorts of media files like photos, videos, documents scanned from your iPhone, hand-drawn sketches, audio recordings, and much more to your notes.
If you are very well adapted to the Apple ecosystem then Apple Notes won't disappoint you. All of your notes will be automatically synced across all of your Apple devices. Another major highlight of Apple Notes is its close integration with Safari, Mail, and Apple Maps.
Unfortunately, there are no tagging tools available on Apple Notes. That said, you can use folders to keep your notes well-organized. Overall, Apple Notes is a great note taking app for macOS.
---
2. Evernote
Evernote is another popular cross-platform note taking application. The clean notebook based UI of Evernote looks minimalistic. Evernote offers a plethora of features to customize and organize notes. You can insert in-line images, tables, file attachments, and checklists in your notes.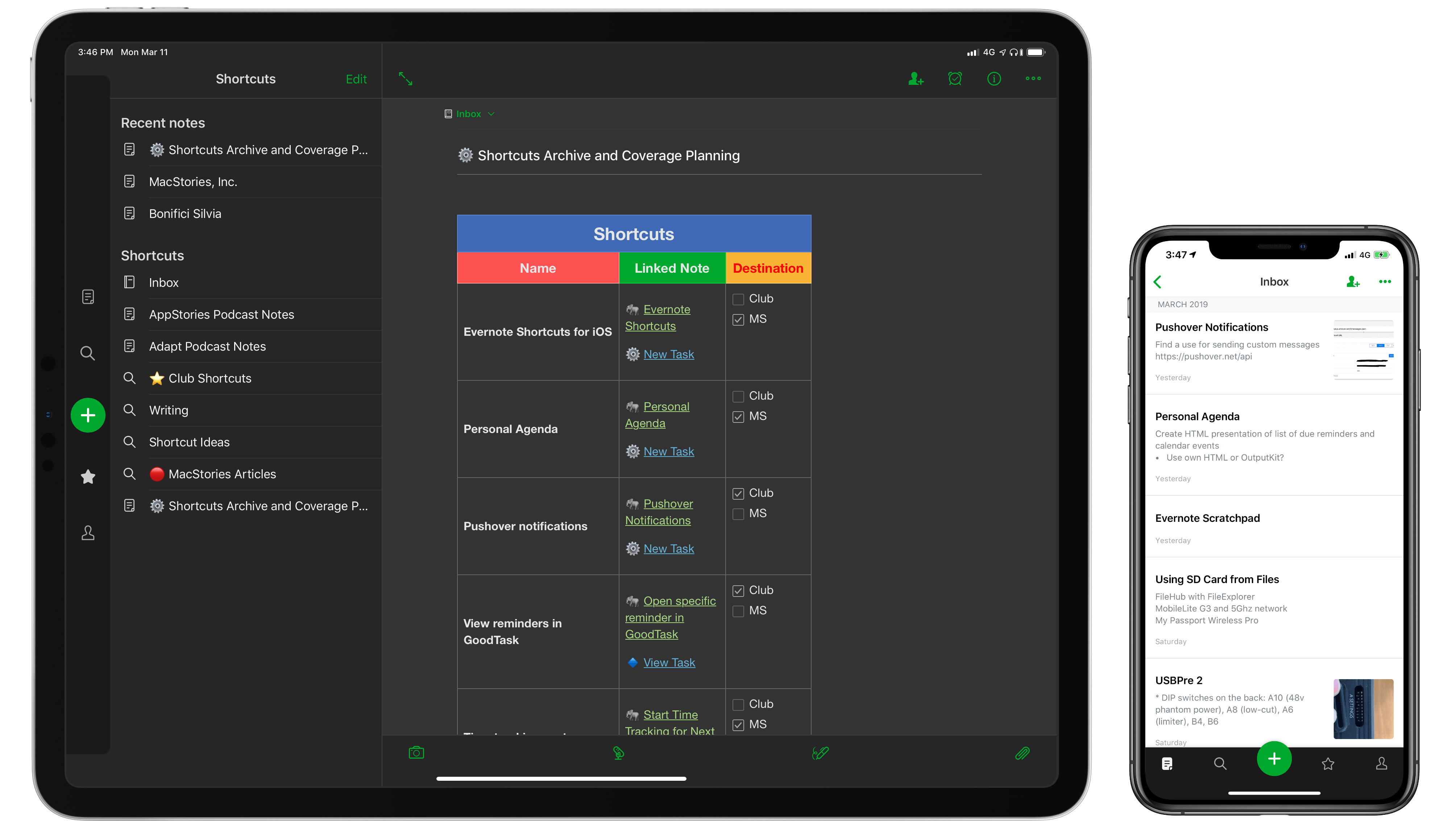 Evernote offers a good collection of templates and the app also allows users to add reminders within their notes. The Evernote web clipper can be used to capture entire web pages. The free version of Evernote is perfect for casual users.
That said if you heavily rely on Evernote then getting the premium version will be worthy. The premium version unlocks many useful features like 10 GB of monthly uploads, offline notebooks, and automatic OCR scanning of documents.
---
3. Simplenote
As the name of this application suggests, It allows users to simply note down their thoughts. Using Simplenote you can even create to-do lists and shopping lists. Similar to other apps on the list, Simplenote offers great formatting tools.
Simplenote doesn't allow users to add any kind of images or attachments to their notes. The only way to input notes is via text. Simplenote has a web-client and it can also be downloaded as an app on both Android and iOS smartphones.
Simplenote organizes notes using tags and all of the notes show up in the sidebar on the left. Lastly, Simplenote also offers a dark mode for macOS.
---
4. Bear
The next best note taking app for macOS is Bear. You can consider Bear as an upgraded variant of Apple Notes. Bear sports a very well-developed UI and everything from the default fonts to the colour schemes look visually impressive.
You can organize your notes in Bear using hashtags. These hashtags appear on the left side of the screen and they are arranged alphabetically. Some of the major highlights of Bear are the availability of multiple themes, the ability to export notes to Word, and hashtag organization tools.
It is worth noting that Bear is free to use but getting the premium version for $15/year unlocks many nifty features like syncing across all of your devices.
---
5. OneNote
If your work involves regular switching from macOS to Windows then OneNote might be the perfect note-taking app for you. Similar to Apple Notes, OneNote allows users to drag and drop images, add tables, record audio clips, embed videos, and attach documents to their notes.
The colourful UI of OneNote helps it stand out from the crowd. All of your notes are synced via OneDrive. Similar to Evernote, OneNote also provides a web clipper extension for main-stream browsers like Safari, Chrome, Firefox, and Edge.
Overall OneNote is a great note taking app and it's available for both computers and smartphones.
Also Read- 3 Ways To Force Quit An App In Mac
---
CONCLUSION
So these were some of the best note-taking applications for macOS. Do share any of your personal recommendations for the best note-taking apps in the comments section below.
Also Read- How To Uninstall An App In Mac