Apple is looking to launch a high-end notch-less iPhone with in-screen Touch ID in 2020, according to several Apple patents spotted by Dutch-language blog LetsGoDigital.
According to illustrations included in the patents, it shows Apple ditching the notch for a full-screen display. Apple had introduced the notch design with 2017's iPhone X, which has been a feature of new iPhones since.
The absence of the notch means that the company would need to cancel Apple's Face ID biometric security platform whose sensors are currently housed by the notch. Also, Apple would need to hide the selfie camera under the screen and reinstate the Touch ID with an in-display fingerprint sensor.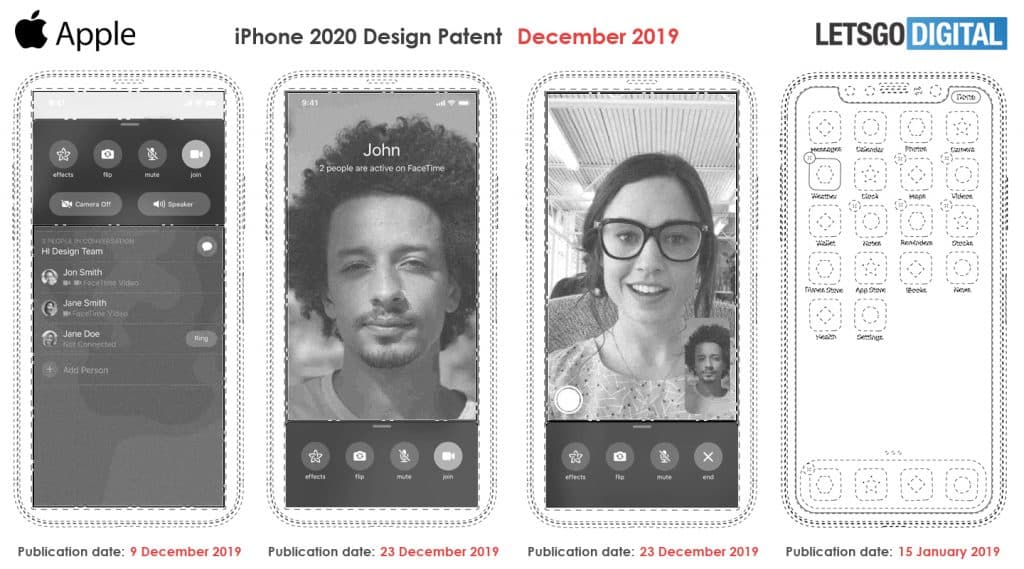 "Apple Inc. has applied for three notable design patents in Japan, showing an iPhone without notch. The documentation was published by the JPO (Japan Patent Office) on December 23, 2019, and includes four images per patent (1, 2, 3)… for a new smartphone design without a notch and without Face ID. Instead the new iPhone incorporates an in-display fingerprint sensor and an under-screen camera."
Also Read- Apple May Launch Two 'iPhone SE 2' Models In 2020
Apparently, only the top models in the iPhone 12 series (iPhone 12 Pro and iPhone Pro Max), which will also come with 5G connectivity, will be using the new design, suggests the report. However, the other iPhones in the 2020 series will include both notch-screen and Face ID.
Additionally, the patent also suggests that the iPhone 12 Pro and the iPhone 12 Pro Max will come with rectangular corners instead of the rounded corners that current iPhones have.
It would be interesting to see how Apple applies the technology to its new devices considering that several Android smartphone manufacturers like Oppo and Xiaomi already showcased such features in their smartphones.
Also, since the technology is still at a nascent stage, it is unclear if it would be used in 2020 iPhones.