Snapseed is one of the most feature-rich photo-editing application that can be used by both beginners and professionals. Unlike, other capable photo-editing applications Snapseed is free to use.
Since Google hasn't updated this application for the past two years it was presumed that Snapseed is dead.
Luckily, Google has recently updated this application and the latest version of Snapseed is 2.19.1. So here's everything you need to know about the new update of Snapseed.
Snapseed Update Version 2.19.1
As mentioned above, after a long-overdue Google has finally updated Snapseed. You can easily install this update from the Google Playstore. Apart from major bug fixes, there's nothing new added to the 2.19.1 release. The Play Store changelog for Snapseed states that there's a new dark theme mode in Settings.
Well, as you might know, dark theme mode has been in existence on Snapseed since 2018. That said, we can expect that the changelog on Google Playstore refers to the Android 10's system-wide dark mode.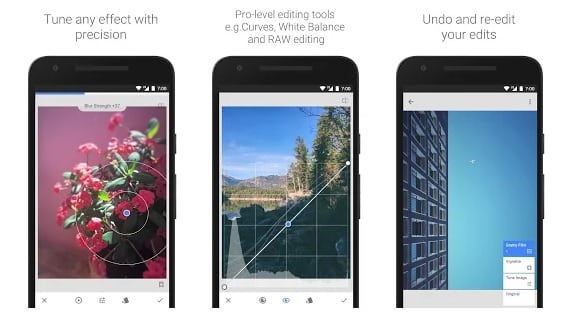 According to Android Police, Snapseed's developers have been working on updates since 2019, planning to add improved RAW support and maintaining compatibility with the latest devices. With over 100 million downloads, it's good to see that Google is still willing to update Snapseed.
As a result, we can expect to see more features and more updates for Snapseed come in the future.
---
Snapseed: Best Free Photo-Editing Application
As mentioned earlier, Snapseed is a feature-rich photo-editing application. Snapseed boasts a good collection of professional-grade photo-editing tools like curves, Healing, Brush, Structure, HDR, Perspective, and much more.
Snapseed is one of many applications that can be used to edit RAW DNG files. Additionally, Snapseed also allows users to save their edits and use them on other photos.
RELATED: Top 10 Photo Editor Apps For Android
---
CONCLUSION
So this was all about the recent update of Snapseed application.