Are you encountering problems while opening and using Discord on your Windows 10 PC?
Well, if your answer is YES and you want to resolve this issue then stay on this page and read it till the end carefully. You can even find solutions to other common Discord problems in this post.
Thanks to useful features like Keybinds, Priority Speaker, and YouTube/Twitch Integration Discord has now become a primary source of communication for the entire gaming community. Amid the COVID-19 pandemic, it's also being used by several educational organizations and businesses.
Unfortunately, many users are unable to open Discord in Windows 10. Moreover, some users get stuck on the connecting screen while using Discord. To help you, we have listed some of the best fixes for these troublesome errors.
RELATED: 10 Best Ways To Fix Discord Screen Share Audio Not Working Error
---
How To Fix Discord Not Opening?
1. Close Discord And Restart Your Computer
The first best solution to Discord not opening might sound a bit gimmicky but it does work.
Simply closing discord and restarting your computer can fix the problems associated with Discord. When you restart your computer it automatically fixes several configuration problems and all unnecessary programs are closed as well.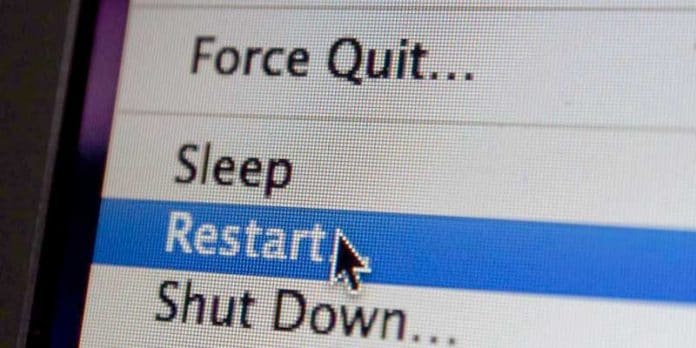 After restarting your computer, relaunch Discord. Alternatively, if you want to kill background Discord processes without restarting your computer then open Command Prompt and type this command line.
taskkill /F /IM discord.exe
Lastly, hit ENTER and relaunch Discord. If everything goes well you might be able to use Discord now.
---
2. Check For Discord Server Issues
Generally, even after opening successfully, Discord gets stuck on the connecting screen.
If you are experiencing any such issue then instantly check whether or not there are any outage problems. Discord server issues and outages make it impossible to access the service. These problems and the server status can be tracked on status.discordapp.com.
Red and Yellow bars on the server status page showcase major and partial outage. Discord even shares maintenance announcements on this webpage.
If there's a Discord server issue then you can't do anything rather than waiting for Discord to officially fix it.
---
3. Repair Corrupted System Files
Repairing corrupted system files by using SFC can also fix the Discord won't open problem. In order to repair corrupted system files, open Command Prompt by typing CMD in the star search menu on your Windows 10 PC.
Typing the sfc /scannow command line will automatically scan and fix corrupted system files on your Windows device.
Once the process is completed close Command Prompt and open Discord.
---
4. Delete AppData and LocalAppData
The next best method following which you can fix unable to open Discord issue is by deleting the AppData and LocalAppData of Discord.
You can delete Discord local app data by following these simple steps.
Firstly, open Run dialog box using the keyboard shortcut Windows + R
Next up, Type %localappdata% and click OK
Locate and delete the folder named Discord.
Similar to local app data, the app data can be deleted by following the steps and by typing %appdata% in the Run dialog box. After deleting the Discord folder relaunch Discord and check whether it is launching or not.
---
5. Login With Discord Web
Open any web-browser of your choice and log in to the Discord official website (https://discordapp.com). Next up, close the browser and launch the Discord application on your PC. If everything goes well, Discord might start normally on your PC.
---
BONUS METHOD
6. Update The Discord Application
As you might know, the developers of Discord fix the bugs of this messaging service on a regular basis. Updating to the latest version of Discord can fix the Discord won't open bug.
You can follow these simple steps to update Discord.
Firstly, open Run dialog box using the keyboard shortcut Windows + R
Next up, Type %localappdata% and click OK
Locate and open the folder named Discord.
Double click Update.exe and relaunch Discord after the completion of the update process.
Hopefully, Discord will now open normally on your Windows PC. Additionally, you can even uninstall and re-install Discord.
Lastly, updating to the latest version of Windows might also fix the issue.
---
RELATED CONTENT
If you use Discord on a regular basis then this Discord related content might help you.
---
CONCLUSION
We hope that by now the Discord app not opening in Windows 10 problem might have been fixed. If you found any other solution for fixing this error then do share it in the comments section below.