Windows 10 comes inbuilt with a good default photo viewer app 'Microsoft Photos'.
While this image viewer app is rich with so many features it lacks several features and is laggy and slow causing the app to crash sometimes.
You may be looking for some of the best Photo viewers for Windows 10 PCs and Laptops that support all image formats including jpeg, jpg, png, bmp, etc.
Moreover, these Photo apps also support image editing, restoring, enhancement, and background removal using AI technology.
---
Best Photo Viewer for Windows 10 PC
Here we have compiled a list of the best free image viewer apps for Windows 10 PC and earlier versions.
Microsoft Photos is the next-gen of the best photo viewer for Windows 10 PC. It is the official replacement for the Windows photo viewer.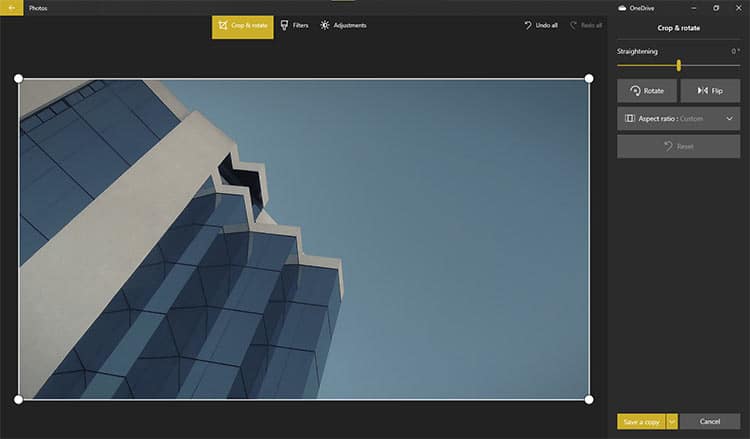 Windows 10 users will get it by default on their computers. However, if it is not installed, you can install it from the store straight away.
Apart from viewing photos, you can edit your photos and videos with the in-built editor. The editor has various filters and general dimension features. There is an option to edit it with Microsoft Paint 3D as well.
Moreover, users can search for photos in the gallery view as well. Coming from Google photos, the search was underwhelming and lacked the level of accuracy we expected from Microsoft.
The search is powered by their newly introduced Photo Media engine add-on for enhancing search capabilities for photos.
---
Irfanview is a free photo viewer that has been around for more than two decades.
Windows XP users would heartily remember the feature-rich photo viewer for Windows that was way ahead of its time.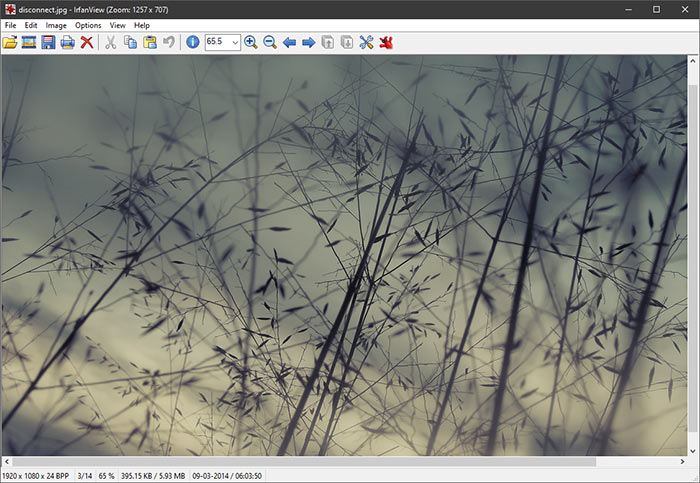 The user interface is windows 98, bundled with modern utilities. The viewer's icons can be changed from the user-submitted icons on the website from the skins section.
It also supports all major video formats for playing videos, just like any other media player.
It has a hotkey for opening the editing tool for images—Press F12 on the keyboard to pop-open the toolbar that will appear on the photo viewer's right. 
Furthermore, if you need more features, then there are Irfanview plugins, that will significantly enhance the usability to the next level. 
---
Photo viewing with Honeyview is as simple as it can get. There is an EXIF button on the left of the window, which shows the information about the picture, pulled from the meta tags.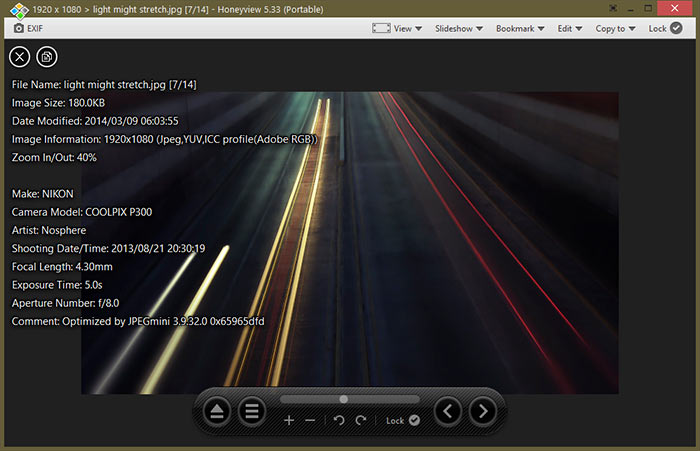 You can do basic editing on the photo, involving dimensions inside the photo viewer itself. There is an option to assign an external editor like Paint, photoshop from the settings as well.
There is a plethora of shortcuts that can be assigned to a keyboard, mouse for full screen, zooming, copying images, etc. By default, you will get two folders to save your edited images, whose location can be changed from the settings.
A portable version is also available that can be downloaded and run without installing anything on your computer.
---
XnView was initially developed for Unix systems only. Now the photo viewer is available for Windows 10 as well.
It can be installed like a regular application or launched as and when needed with the portable version.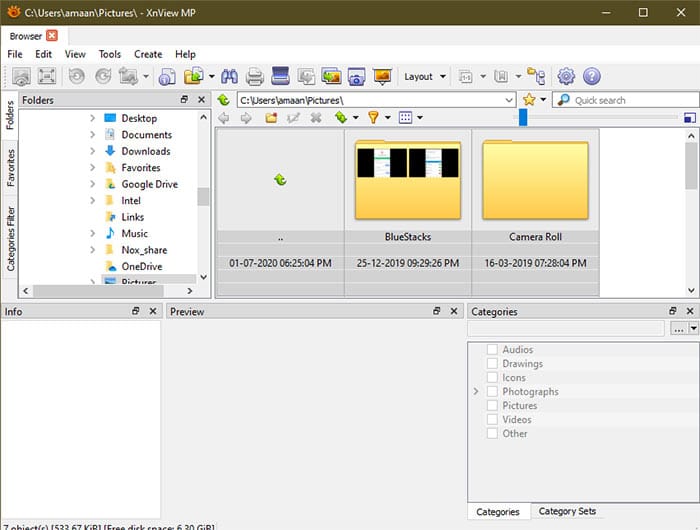 There are tabs for each image so that you can manage and view multiple images at once. It eliminates the need to shuffle between multiple windows instances. Also, the same tabs will appear when you re-open the photo viewer the next time.
The photo editor on XnView is more than capable of handling virtually all your general editing needs. It has colors, mirror image, RGB, red-eye correction, etc. in the long list of useful editing features. 
Additionally, you can perform editing of many images at once with the batch convert feature.
---
The most uncomplicated and no-nonsense photo viewer for Windows 10 that one can get. The minimal UI adds to the intuitive, modern feel of the viewer.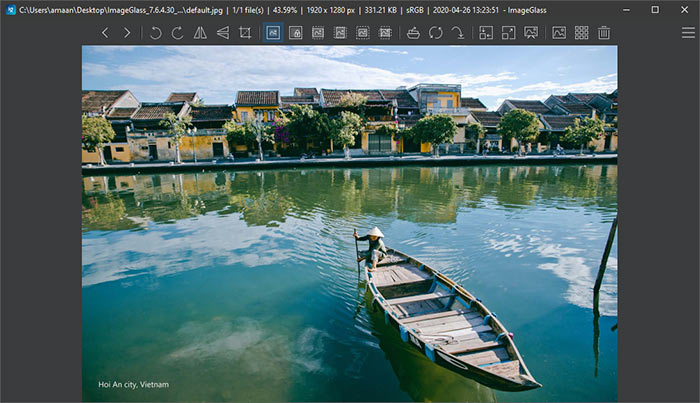 On the first time setup, it asks for whether you want to use it as standard or designer. Choosing the latter option will pop open an additional toolbar on the left of the window. 
There are skins available for both buttons and the general UI. It can be downloaded from the theme section of the official website.
Also Checkout – 15 Best Windows 10 themes
---
JPEGview is amongst the best Windows 10 photo viewer. It is a free, open-source and has an extensive range of editing features.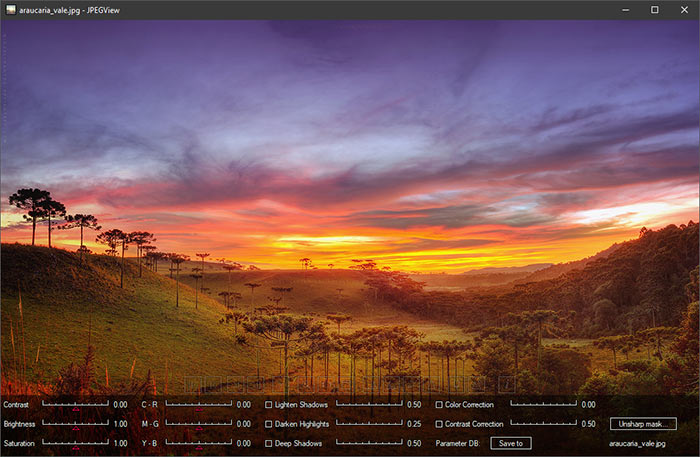 It has a variety of editing tools that appear on the bottom of the screen for an image. This photo viewer is perfect for a photographer, designer for their quick editing purposes while viewing photos.
---
If you are in a hurry and want to view your images, PDF, PSD, and text files quickly then Quicklook is the best you get. It is more than a simple photo viewer for Windows 10.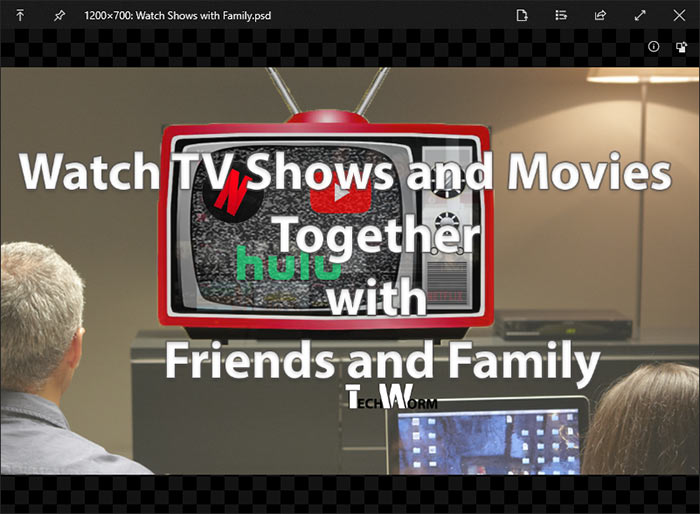 Select and press Spacebar on your keyboard to open the document, image quickly. After that, view EXIF and other info and get on with your work.
There is a dark theme as well, apart from the default gray. It is available on Windows 10 on the Microsoft store.
---
Another free, open-source image viewer for Windows 10 is Nomacs. Apart from the photo view, there are ample image editing features that can replace an image editor.
In many instances, its is even better than the Paint 3D or paint offered by Microsoft with Windows 10.
It also offers photo comparison by a mosaic generation that helps in identifying stark differences between two photos.
Furthermore, you can add notes to images for easy identification, and even students can use it on their scanner notes for marking purposes.
---
Image Viewer by FastStone is an easy-to-use photo viewer for Windows that also supports both audio and video playback.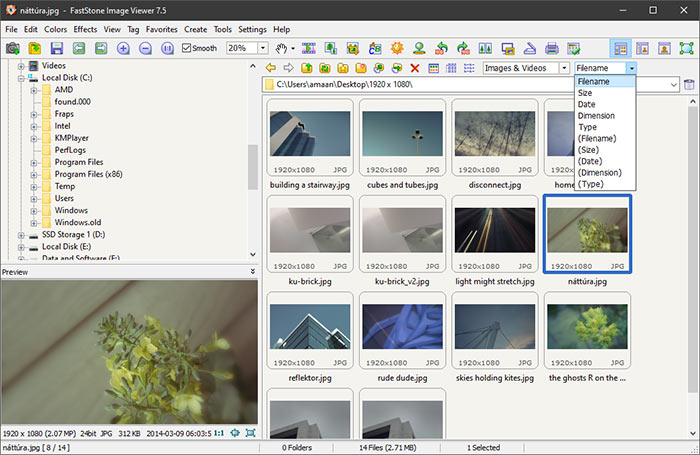 A thumbnail manager is also included, which can help the user edit the thumbnails according to user preference.
Moreover, many editing features are on par with the likes of Irfanview, which we have mentioned earlier.
---
Pictureflect Photo Viewer is a good attempt to take some of the good things from Irfanview and bundle it with a newer interface.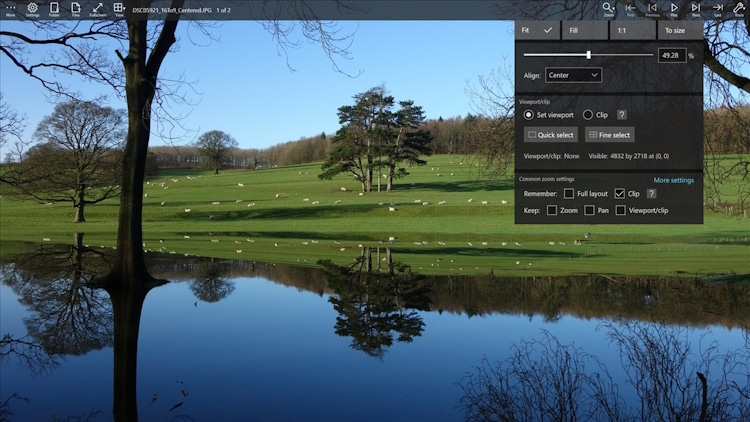 This photo viewer lets you control the playback of animated GIFs, WebPs, or multi-frame images. Just hover your mouse or tap near the bottom edge and the play/pause and frame-by-frame controls pop up.
You can also perform basic photo editing functions like crop, resize and convert through the tools menu.
There is also an option to apply filters and bulk-rotate pictures. This comes in handy when you returned from a trip or work as a photographer.
And when you are done with dimensions and filters, it's time to export them. Pictureflect does a detailed job here as you have dozens of different export features.
It includes rendering, DPI calibration, HDR image, amongst others.
---
GonVisor is not another run-out-of-the-mill photo viewer for your Windows PC. It is designed specially to read comics on your computer.
There is support for .cb, .cbr files, as well as other major e comics formats.
Not only that, but it can also create compressed files out of a bunch of images for sharing with others. 
---
Now this Windows photo viewer lives up to its name. Simple-type photo viewer is as simple as one photo app can get on Windows.
It loads fast like Irfanview and Windows Photos but without the features that the former two offer.
You can zoom anywhere between 11 to 1000%, which is one of the only features offered here.
Along with that, there is a GIF play and stop button. You can get the perfect frame from a GIF.
---
What is a Photo Viewer on Windows 10?
A photo or image viewer in Windows 10 is software that allows users to preview images. These images can be of different formats including PNG, BMP, JPG, JPEG, HEIF, etc.
In addition to viewing the images and photos, these photo viewer also provides various features including viewing images in full screen, slideshow, Zoom, Rotate, creating effects, and performing photo edits.
How to Set Default Photo Viewer on Windows 10?
In order to set default photo viewer on Windows 10, search and open settings and navigate to apps then select default apps.
Under default, apps select photo viewer and pick from the available photo viewer apps from the list.
---
Over to You
These were some of the best photo viewers for Windows 10 that are free to download and use.