Nintendo Switch is one of the most popular gaming consoles of all time. Even though it is a Hybrid handheld gaming console it gives Sony's PlayStation and Microsoft's XBOX very tough competition.
Nintendo has always been an industry leader when it comes to handheld gaming consoles with previous top sellers like Nintendo DS, Game Boy, Game Boy Color, and Now The Nintendo Switch. Not to forget mentioning they hardly have any competition in handheld gaming consoles other than Steam Deck.
Thanks to its processing power, graphic-intensive games like Let's Go Pikachu, Link's Awakening, Mario Kart, Animal Crossing, Super smash bros and many more run smoothly.
Not everyone can afford a Nintendo Switch because of its costly price tag and also it is not available in several countries. While you may get Switch in these countries from unofficial sources at higher prices and taxes this may make you look for an alternative or switch emulator.
The immense popularity of the Nintendo Switch has also fuelled the development of numerous Switch emulators.
Out of these are only a few that works properly and are worthy of the title of best Nintendo Switch emulator.
Using a Switch emulator for PC also gives access to keyboard and mouse controls which for many is a better alternative for Switch joy-con.
ALSO READ: The Best Nintendo 64 Emulators For Android And PC
---
Best Nintendo Switch Emulator For PC & Android
Here we have shared some of the most feature-packed emulators for Nintendo Switch that can be installed on Windows 10,11 Linux PC, Android Smartphones, and Tablets, and Steam Deck.
Using these emulators you can play Switch games that you have previously purchased in physical form and have access to ROMs.
1. Yuzu
Yuzu has been in existence for more than three years now. This open-source GPLv2 licensed emulator is written in C++ and emulates the essential hardware components of the Nintendo Switch.
Yuzu is available for both Windows and Android users.
The android version is still in the early stage of its development.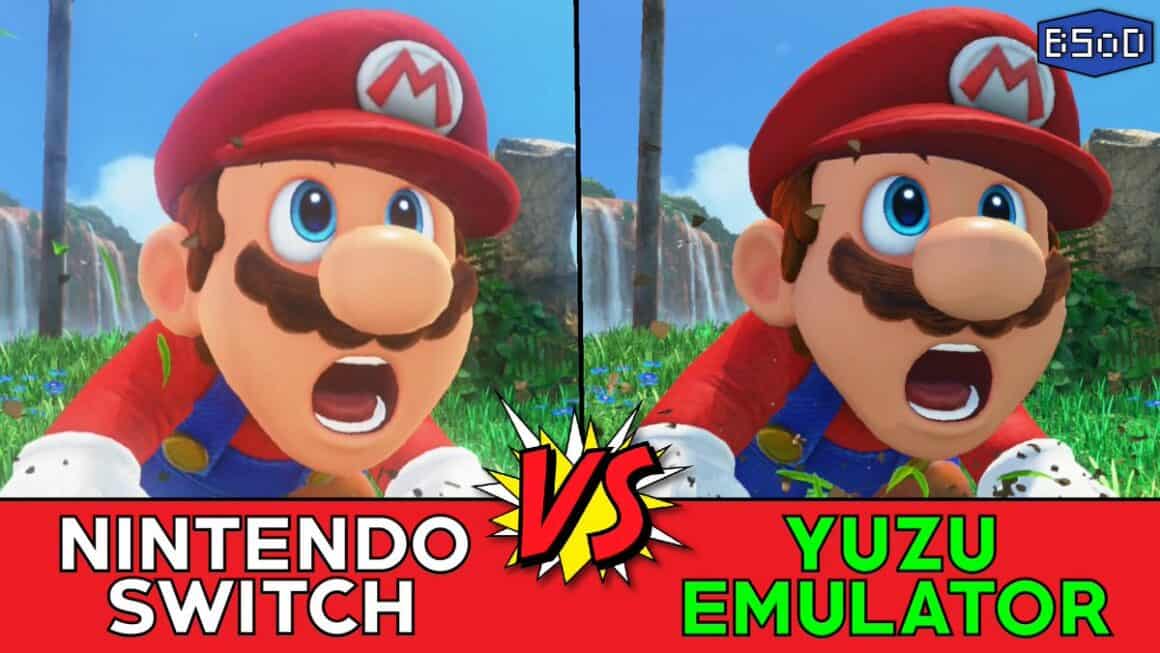 The developers of Yuzu have heavily focused on optimizing popular games.
As a result, not every game runs perfectly fine but mainstream titles like the entire Pokemon franchise, Mario Maker 2, Odyssey, and many more can be played flawlessly.
However, it still stands as the best Nintendo Switch emulator for PC.
You can even check out the Game Compatibility List that is officially provided by YuZu.
Some noteworthy features of Yuzu are,
Two supported graphic modes – OpenGL and Vulkan(experimental)
Available for Windows, Android, Linux and Steam Deck
Local and online multiplayer availability (The online multiplayer featured has been disabled for the time being)
Ability to set up and use multiple profiles
Different user-interface themes- Dark, light, midnight blue, etc.
2. Ryujinx
Next on the list and a perfect alternative to Yuzu is Ryujinx. Reliability, excellent performance, and regularly increasing game support are the primary reasons why we included Ryujinx in the best Nintendo Switch pc emulator list.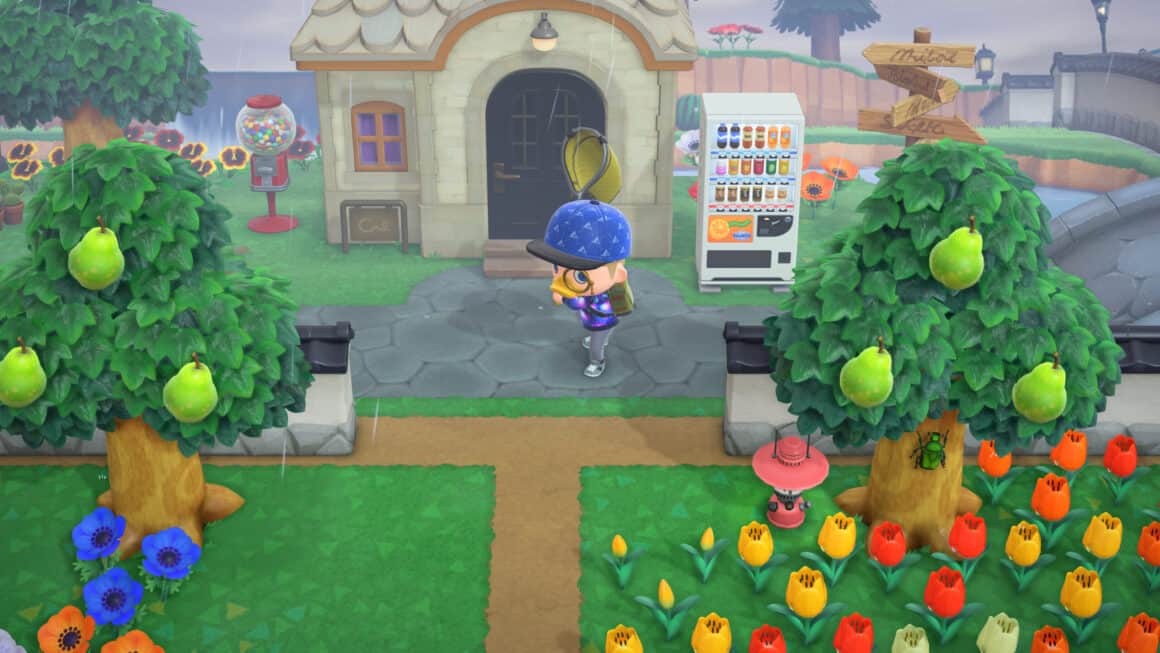 Similar to Yuzu, Ryujinx is completely free and open-source. However, it's written in C#. A majority of commercial games like Animal Crossing New Horizons or Mario Kart are playable on Ryujinx.
In comparison to Yuzu, Ryujinx is much simpler to use and set up. The developers claim that they are continuously working to provide 'excellent accuracy and performance, a user-friendly interface, and consistent builds.'
Some noteworthy features of Ryujinx are,
Anisotropic filtering is enabled by default in auto mode
Available for Windows, Linux, Steam Deck, and macOS
Local online multiplayer support
3. Egg NS
Egg NS is an underrated Nintendo Switch emulator for Android devices. The easier way to add game ROMS will require you to install the SwitchDroid folder on your PC.
Their quick-start guide has explained the process in an organized manner. You can find compatible games on their game compatibility list. 
Some note worth features worth mentioning:
Different graphics driver option, which includes the likes of Adreno 640 to 660, is supported only on Android 11 and above. 

Three Nintendo Switch emulation regions: Japan, USA, and Europe.

HD Rumble is available for externally connected and supported controllers.

One-tap controller configuration menu, which detects the device immediately. 
4. Skyline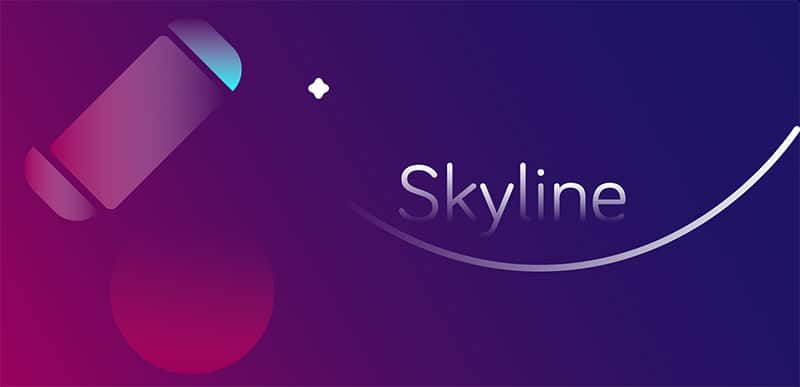 Update: Skyline has ceased development.
An experimental Nintendo Switch emulator for Android is making all the right noises in the segment. A work-in-progress emulator that runs on ARMv8 Android-based devices with a Mozilla Public License 2.0.
In other words, the games are not playable as of yet. Some games have seen the day of light reaching as far as the boot screen.
Keep your ears and eyes open for any further development in this regard. Watch this space as we will update you with more information as it sprouts up.
5. Cemu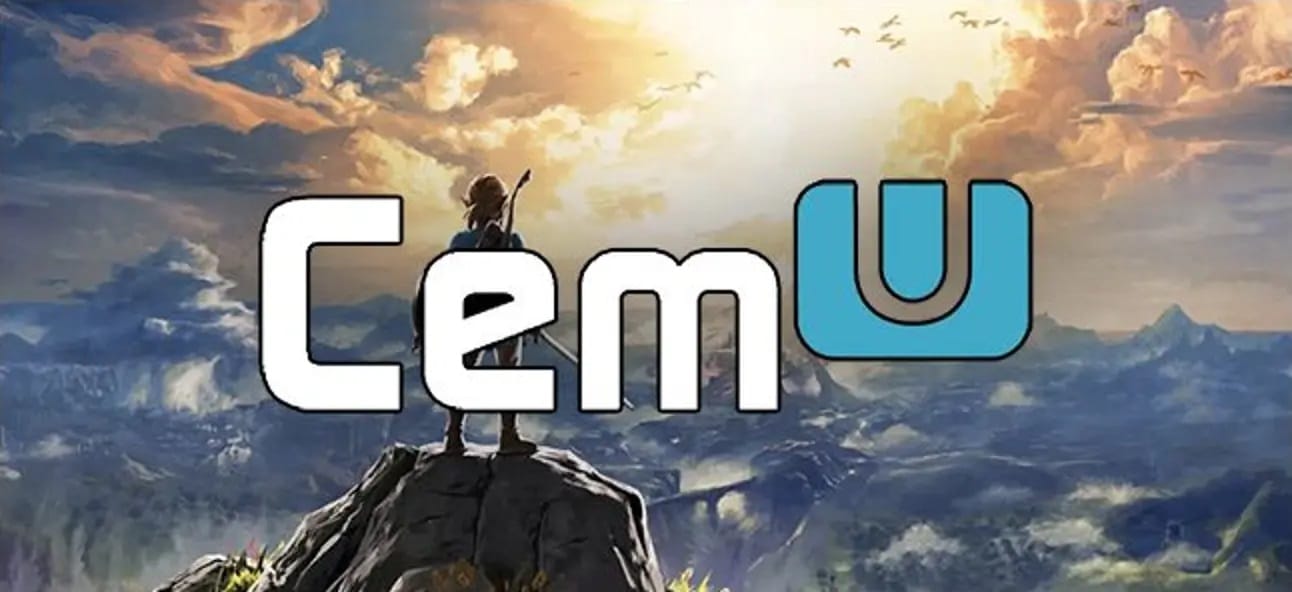 While Cemu is not exactly a switch emulator and was created to emulate Wii U which is a predecessor to Nintendo Switch.
Cemu may not be very advanced like other emulators on the list but it can perfectly emulate several switch games with accuracy.
Available for Windows and Steam Deck
6. Android Nintendo Switch Emulator
Recently we covered an Android Nintendo Switch emulator that has managed to gather some hype.
While testing, the emulator ran some mainstream titles like Pokémon Sword, Legend of Zelda: Link's Awakening, and Super Mario Odyssey without any problem.
However, the switch emulator is only compatible with android devices that are equipped with Qualcomm Snapdragon 855/855+/865/865+ flagship SoCs.
Unfortunately, there are many serious issues associated with this Nintendo switch emulator for android.
For instance, it violates the MIT open-software license. The developers claim that the emulator can run 81 titles. However, 73 of those crash either while playing or while navigating the in-game menu.
Furthermore, you have to purchase the 99.00 USD Nintendo Switch-style remotes for using this emulator on your device.
Due to the aforementioned problems, we are not disclosing the name and download link of this emulator.
7. Strato Emulator
Strato is an experimental Switch emulator for Android which is in the early development stage.
---
Switch Emulator FAQs
Why only a few Nintendo Switch Emulators work?
Emulation is no walk in the park. It requires serious computing power and optimization to emulate a real Switch console.
In essence, their CPU, GPU, storage, and others are emulated on your device, which demands a considerable amount of power and proper coding.
How to download Nintendo Switch games?

You can create a ROM dump of your original games and then import it to the emulator. Now be warned, there is a risk ban due to changes to NSP.
Apart from that, you can always borrow games from your local game library. Many of such places house console games for their members.
Which switch emulator is better for low-end PC?
Yuzu is a good switch emulator for low-end PCs because of its requirements of low-end specs.
---
CONCLUSION
So these were some of the best Nintendo Switch emulators for Android and PC that are worth checking out.
If you have any recommendations then feel free to share them in the comments section below.