Android is the most popular operating system in the world for smartphones. Developed by Google, Android can be used on a variety of devices such as Phones, Tablets, Smart TVs, Cameras, watches, and more.
But what if you want to try Android OS on a Windows PC or laptop? 
With the help of emulators, you can download and use Android applications on a PC.
This means that you don't need to have a phone or tablet to use your favorite Android apps or play Android games.
But Android emulators don't give you a complete feel of Android OS on a PC.
There are a few Android OS that are customized for PC. 
Here are the Best Android OS For PC and laptops that you can easily install on your low specs Windows PC.
Best Android OS For PC
You might have heard of the first OS, Bluestacks is a very popular Android Emulator to download Android apps on your PC.
You can also use Bluestacks to play your favorite Android games right on your PC.
Bluestacks comes with tons of features such as customized controls for games, and the ability to take screenshots and record screens, and it also optimizes PC usage while running heavy applications.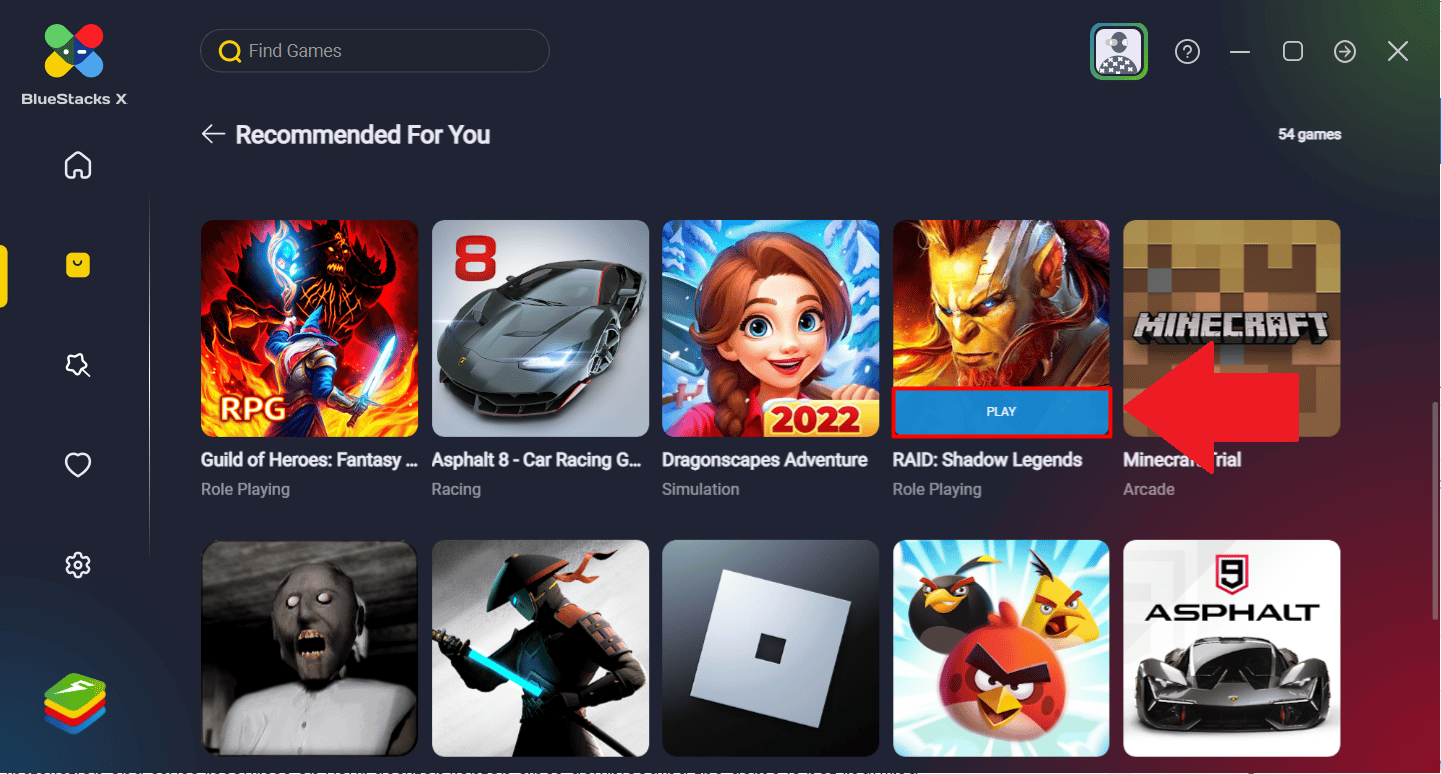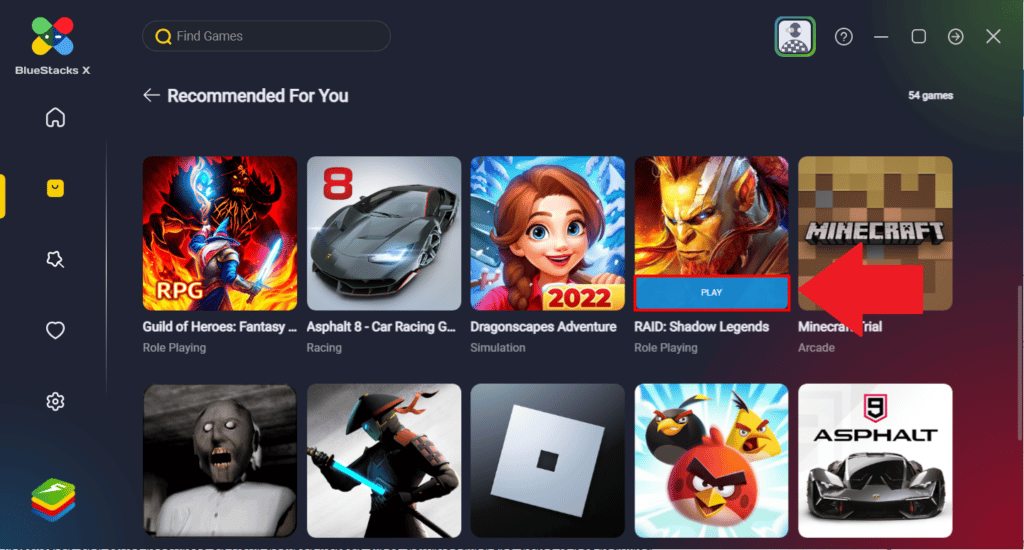 Moreover, Bluestacks is a light application meaning it doesn't hog a lot of your resources while running.
It also comes with additional features such as a real-time translation feature that allows you to run apps in your local language, it also runs a lot of games in HD quality.
Bluestacks is compatible with both Windows and Mac. Overall, Bluestacks is a great emulator with little to no compromises which makes it the best Android OS for PC.
PROS 
Available for Windows, Linux, and macOS
BlueStacks their own apps library, consisting of thousands of different applications
It can run inside the existing operating system.
CONS
Not ideal for older systems as the emulators require a considerable amount of power
Few non-standard controllers are not supported.
---
In our testing, PrimeOS was the second-best Android OS for PC.
It provides a dedicated environment for you to download and run your favorite Android apps and games.
It is compatible with both Windows and Mac and also offers a full desktop experience. It also has a beautiful UI that can be used to navigate the emulator.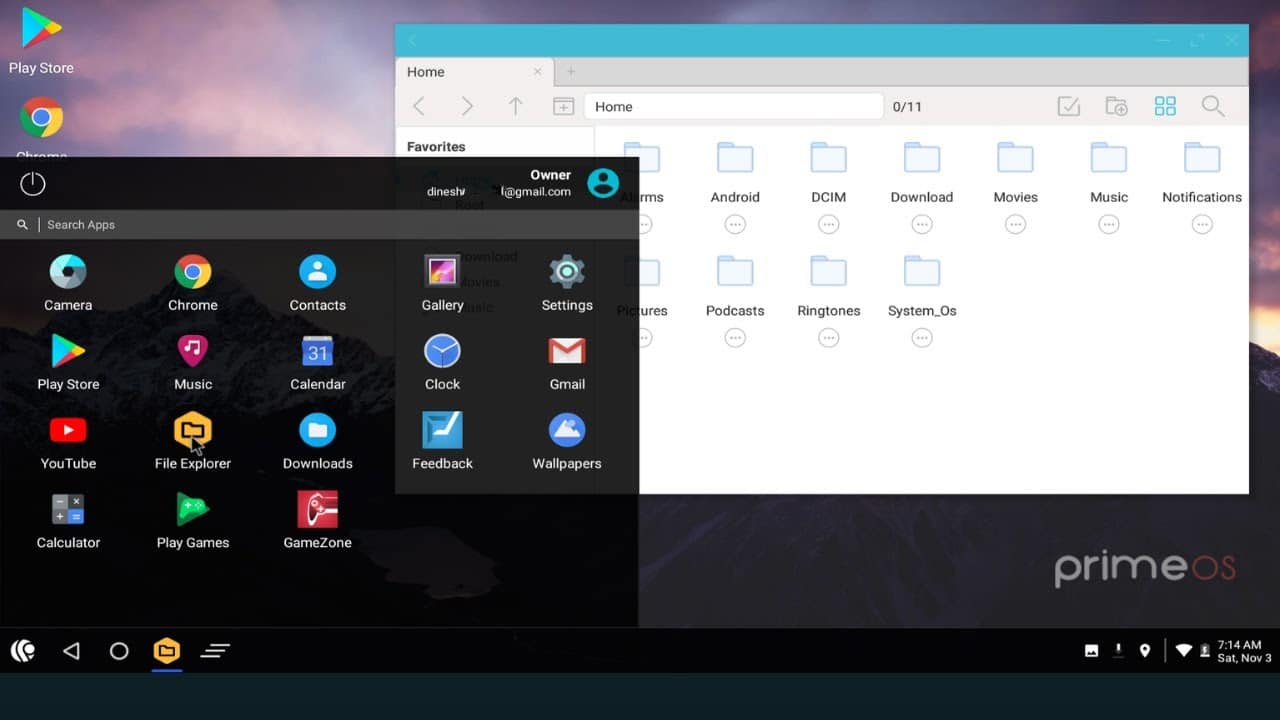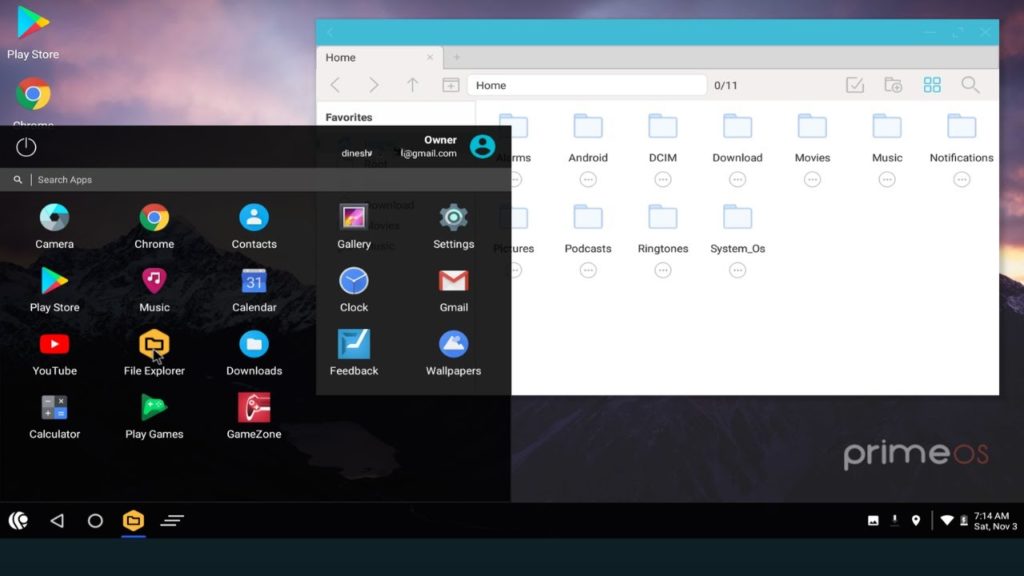 Like Bluestacks, PrimeOS comes with a lot of great features such as key mapping and the ability to customize game controls, lightning-fast performance, a built-in file manager, and much more.
PrimeOS is also pretty lightweight and secure. PrimeOS comes with a game center that can be used to discover all new games, manage keymapping and graphic settings, and chat with the PrimeOS Community.
Overall, PrimeOS is a great Android OS for your PC and you should definitely give it a try.
PROS 
It provides a dedicated environment for running Android apps and games
Standalone installation on the computer with a separate boot manager
The Android is optimized for enhancing performance in gaming.
CONS
Creating partitions requires the help of detailed tutorials
Inconsistent security updates
---
Phoenix OS is another good Android OS for PC that you can use to run your favorite Android games and apps on your PC.
Unlike some other Android emulators, Phoenix OS supports Multi-Windows and comes with a one-key toggle to switch between apps.
Like Bluestacks and PrimeOS, Phoenix OS also allows you to map keys so that you can play your favorite games using your keyboard.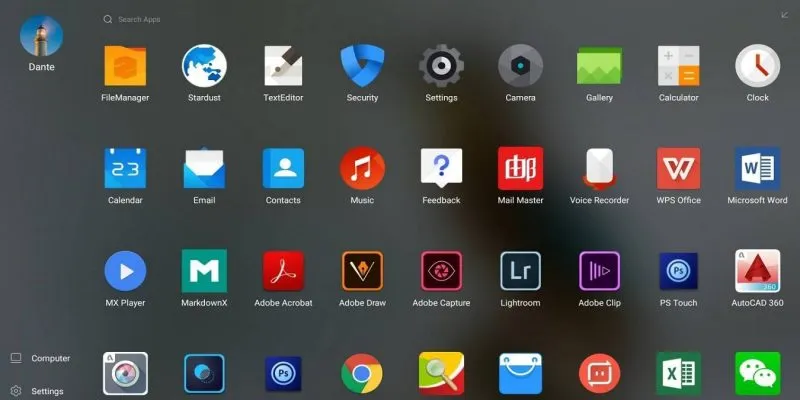 Phoenix OS also comes with a notification center where you can view and manage all your notifications.
Some of the great features Phoenix OS has are x64 architecture support, Ethernet and LAN support, Universal Search, File Manager, and a built-in app cloner which can be used to duplicate an app to run different accounts.
One drawback with Phoenix OS is that it comes included with ads that are not very intrusive but sometimes annoying.
Phoenix OS is a great Android OS for PC that you should definitely try.
PROS 
It runs on the Android 7.1 version with support for most apps
Multi-Windows are supported across the platform
Add any launcher and customize the home screen experience.
CONS
Ads in different parts of the platform 
Not ideal for virtual machines
---
ChromeOS has recently gained a lot of popularity for being light which gives it the ability to run on the relatively low specced Chromebooks.
Many students bought Chromebooks for online classes during the pandemic since it was a cheap alternative to Windows laptops or desktops. ChromeOS allows you to download Android apps directly from the Google Play Store.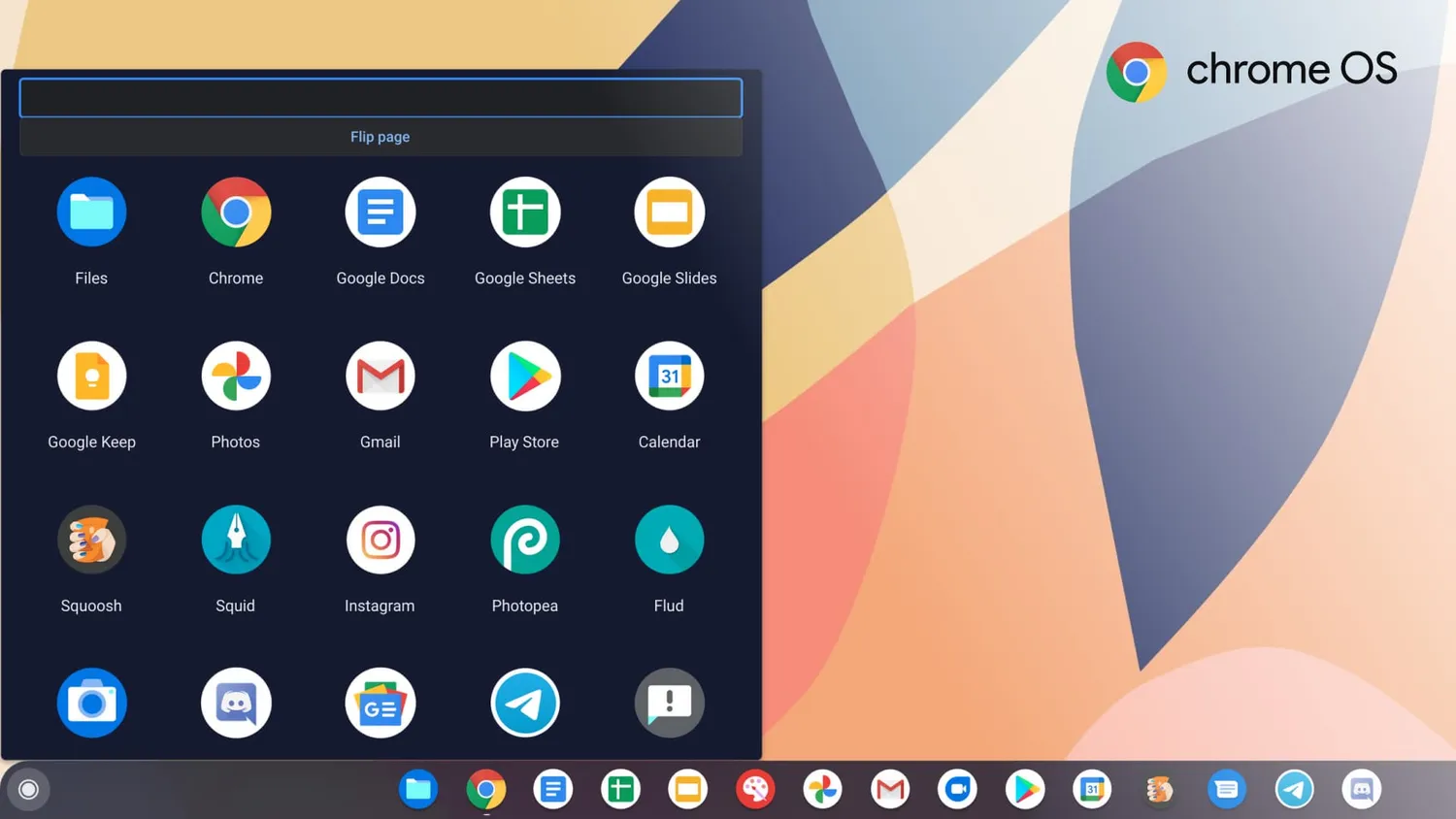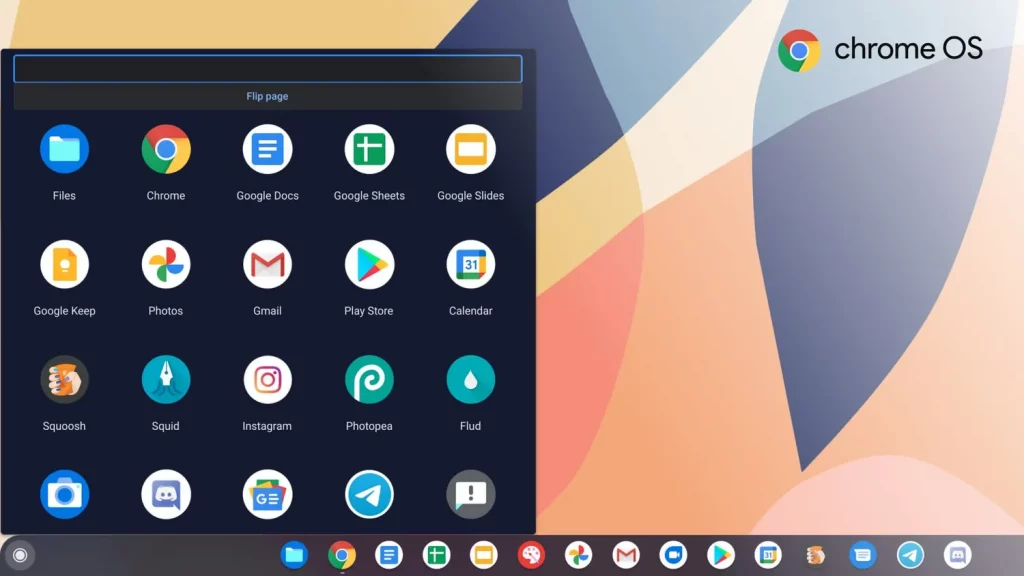 ChromeOS is light and fast with a great UI. You can download ChromeOS on both Windows and Mac.
Some of the great features ChromeOS comes with are a dedicated launcher, really easy to set up, and is really safe.
While ChromeOS doesn't come with features such as key mapping or optimization for games, it is a great way to run normal Android apps on your PC. ChromeOS is one of the best Android OS for PC if you have a low specced computer.
PROS 
It can be installed as an independent operating system
Fully customizable elements and modified according to requirements 
ChromeOS is relatively lightweight and can run on older systems
CONS
Initial setup has a long learning curve
Not easy like an Android emulator
---
Android x86 is an open-source project designed for you to experience an Android-like environment on your PC.
It is constantly being developed by several developers and is licensed under Apache Public License 2.0. Android x86 does a great job of simulating Android on a PC and gives a Samsung Dex-like feel.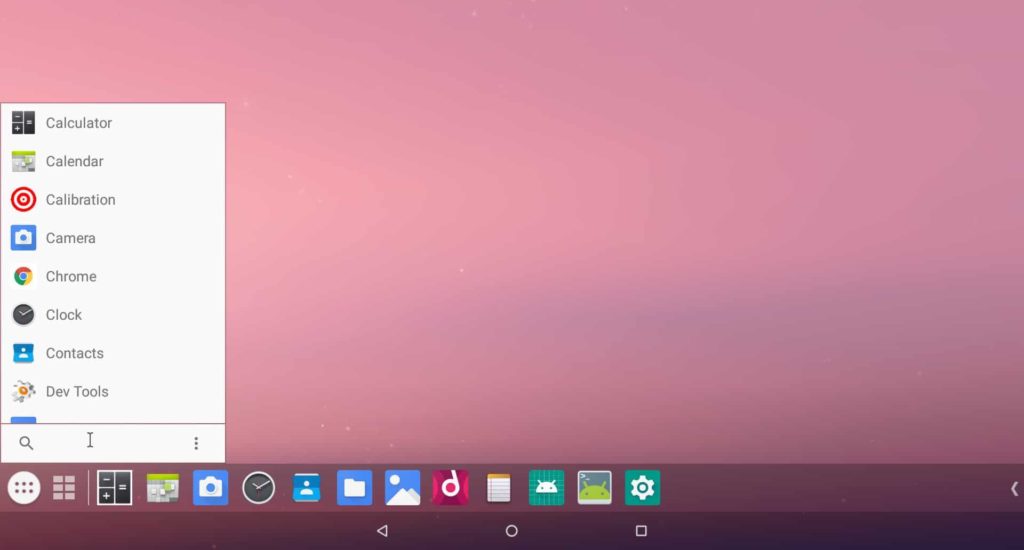 Some features it has are Bluetooth and Wifi support, easy multitasking, and a stable experience.
Like ChromeOS, Android x86 is not built for games so you don't get the custom key mapping or the high-speed performance but it's a great piece of software to use and run Android apps on your PC.
If you need an open-source, stable Android Emulator then Android x86 is one of the best Android OS for PC.
PROS 
Based on the Lineage OS, providing familiarity for many CM users
Active development by volunteers and requested features are added regularly 
Easy to use multi-task controls
CONS
Slower than other Android OS
Installing it requires planning and effort
---
Remix OS is a great Android OS to use on your PC. It gives you features like the ability to right-click and a taskbar to make it easier to use on a desktop.
You can download almost all the apps available on Android with little to no compatibility issues.
Remix OS also offers desktop-class features such as resizable windows for easy multi-tasking.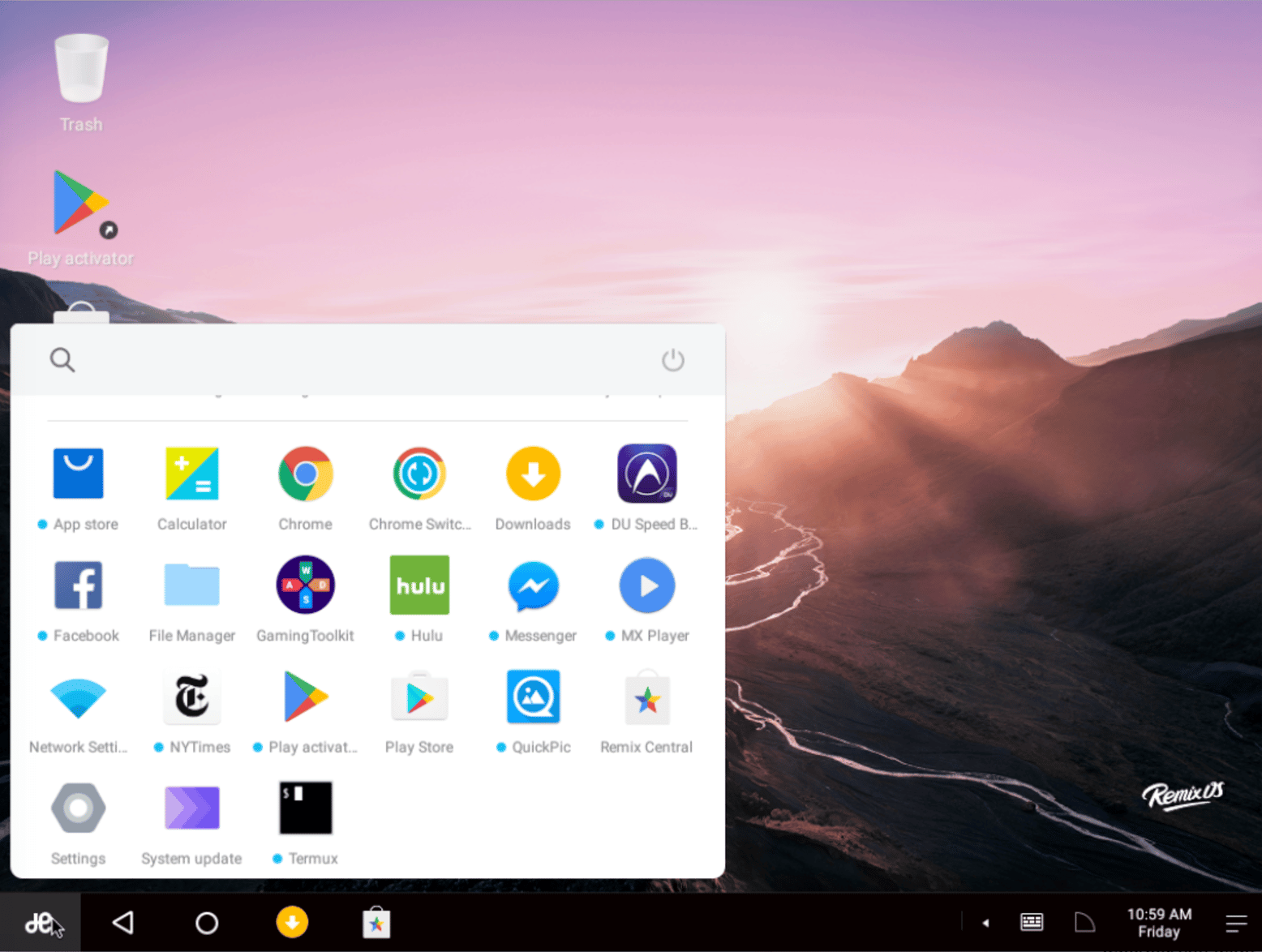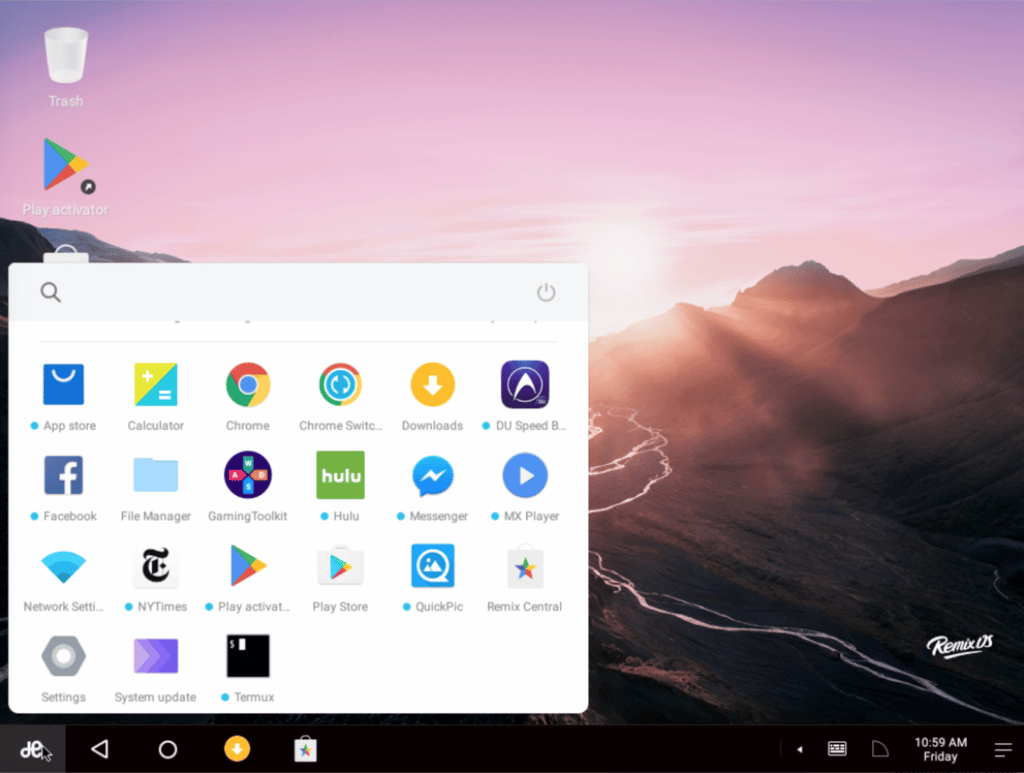 It also offers a clean and easy-to-use interface along with low hardware and software requirements, Remix OS can be downloaded and used on both 32-bit and 64-bit operating systems.
Like some other Android emulators, Remix OS offers custom key mapping for more convenience.
If you want a mix of Android and Windows and custom key mapping, Remix OS is one of the best Android OS for PC.
PROS 
A sleek user interface, ideal for all ages and experience groups
Virtually every Android app is supported on this OS
It runs on almost all computers, including legacy systems
CONS
Not in active development
The older installer contained third-party software, which was removed later. Make sure to download the latest files.
---
Like Android x86, Bliss OS x86 is another open-source Android OS for PC that comes with many advanced features.
Bliss OS can be installed on any Chromebook, Windows/Linux PC, or tablet released in the last 4 years. Being open-source, Bliss OS focuses on security and features added security options through the OS that are updated regularly.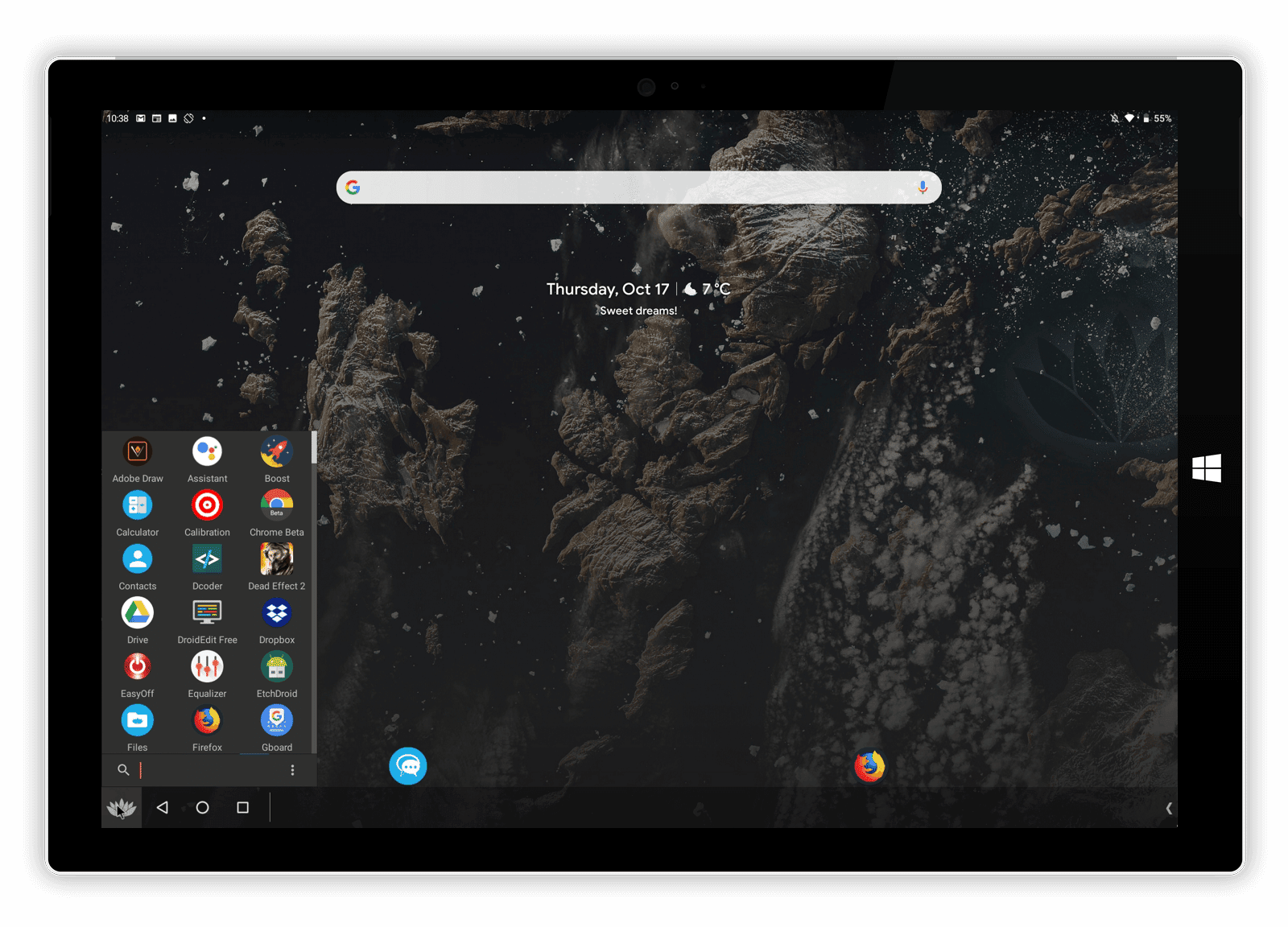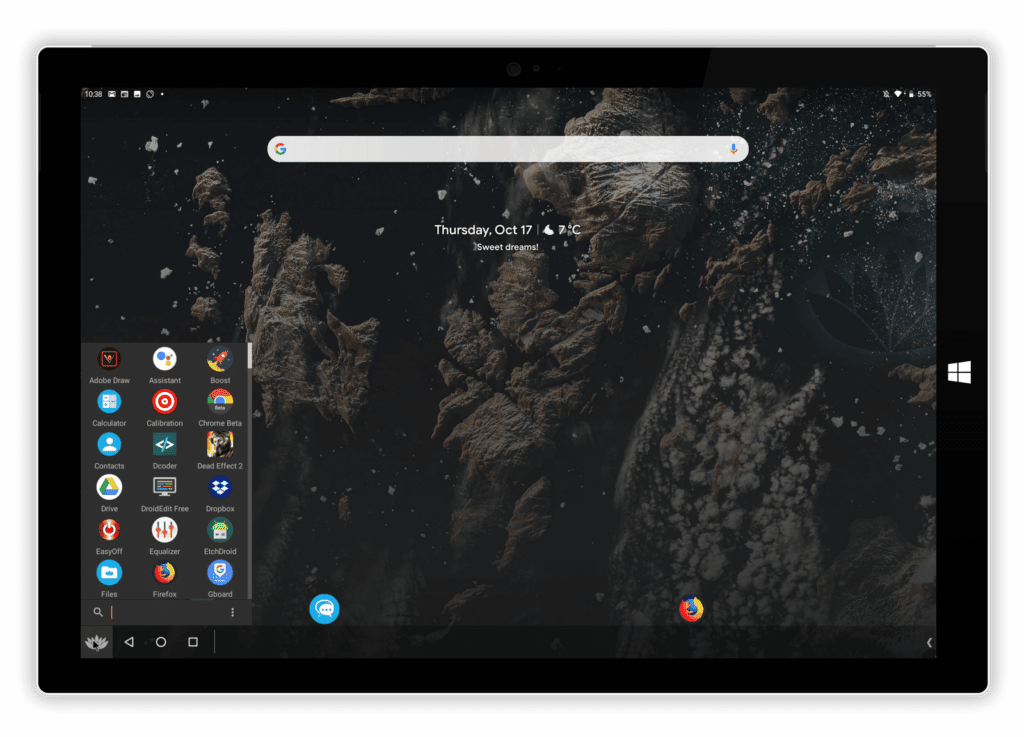 Some of the great features Bliss OS offers are added customization options, improved battery life with many settings to tune it even further, great performance, compatibility with support for both x86 and ARM architectures, ability to choose between a desktop or tablet UI, gamepad configurations and more.
If you want an open-source Android Emulator with many features then Bliss OS is one of the best Android OS for PC.
PROS 
Bliss OS is compatible with Windows, Linux, Chromebook, and macOS
It supports ARM and x86 architecture processors
Gamepad configurations are included for popular models. 
CONS
Limited hardware supported with the recent components having compatibility issues
No official guide and documentation for installation. We have to rely on YouTube tutorials.
---
Openthos is a free and open-source Android Emulator to download and run Android apps on your PC or Mac.
It includes features such as multi-window support, file manager, and task manager to make it easier for you to use it on a desktop.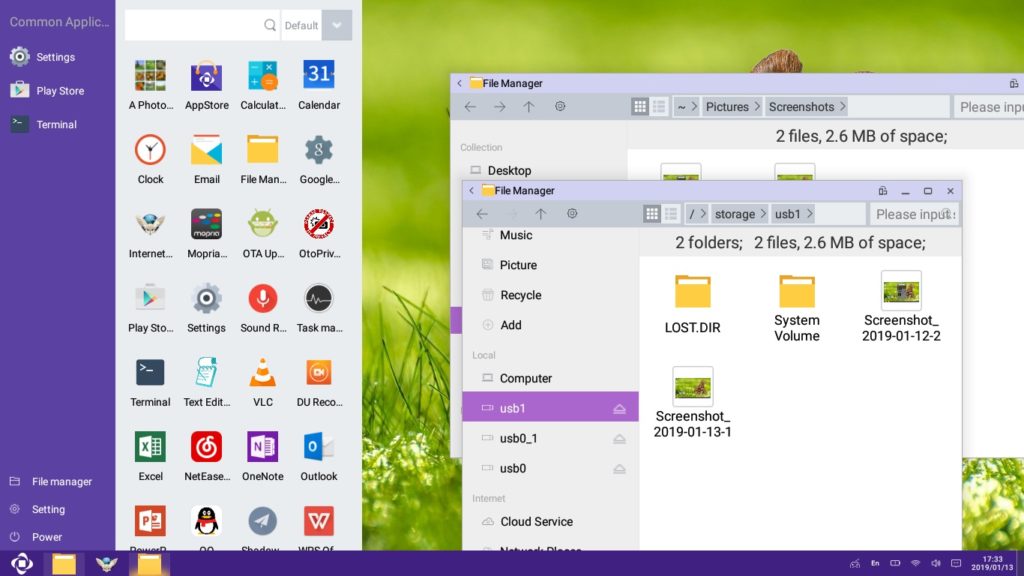 Openthos has a very low latency while using a keyboard and a mouse and comes with 60fps support so you can use your favorite Android apps at 60 fps.
The UI is really clean and easy to use. If you want a simple Android emulator then Openthos is one of the best Android OS for PC.
PROS 
Full-disk encryption for enhanced security along with biometrics option
Run suspicious apps in app isolation mode
Consistent 60 FPS support for gaming on Android OS
CONS
Not optimized for older machines
No legacy boot support; only UEFI available
---
Genymotion is an Android emulator for PC made especially for developers.
You can use Genymotion for free, on-demand, on the cloud, or the premium version with each offering different features.
Genymotion allows access to unlimited virtual machines which makes it easy for you to test your app under different conditions.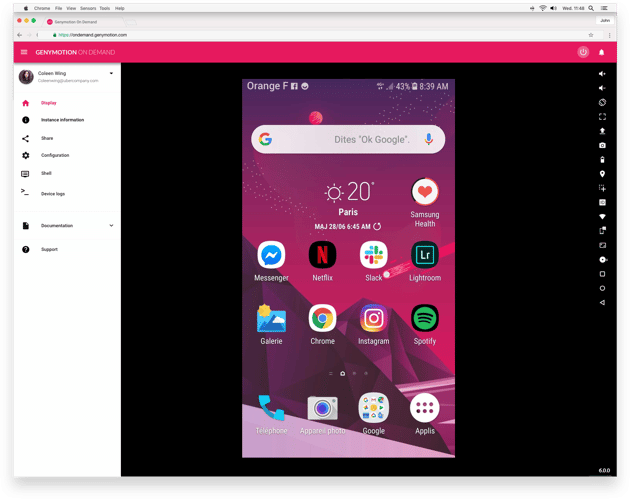 Genymotion comes with features such as low ram usage, no nested virtualization, availability from Android 4.4 to the latest android version, and on different platforms such as Google, AWS, Azure, Alibaba, and more.
If you are a developer then Genymotion is one of the best Android OS for PC.
PROS 
Ideal for Android app developers who are looking to test apps. An unlimited number of devices are available.
In-house integration options for SDKs and different APIs
Run an unlimited number of Android instances for testing applications
CONS
The free version has limitations 
Buggy portrait display mode
---
Earlier known as FlintOS, it is a fork of Chromium OS with native Android apps support. Free cloud support is available through the FydeOS Sync app for PC.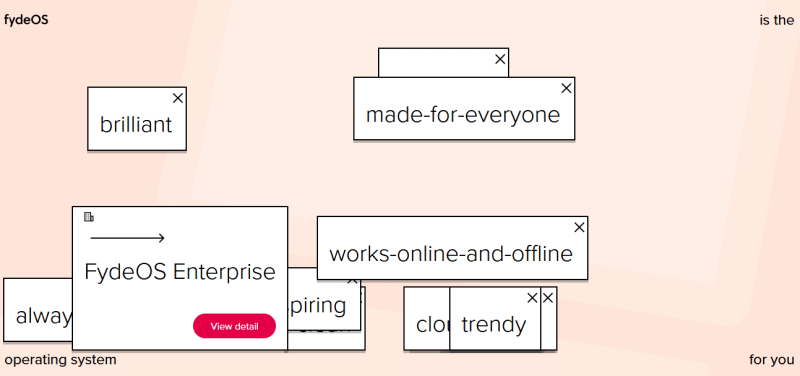 Users can also run Linux apps in the specifically designed subsystem. Remote access to the FydeOS from anywhere after the initial configuration. 
Use the Android OS with or without signing into a Google account. There is no support for the Play Store, but users can download and load the APK files directly.
FydeOS receives timely system OTA updates through the Chromium OS project within each milestone version. 
PROS
Run Android and Linux apps without a problem
Full-fledged Chromium browser to experience the internet
Community support to troubleshoot problems on the Android OS without hitting a wall. 
CONS
Limited functionality for certain apps due to virtual machine environment
The free version is not available for Raspberry Pi
---
Anbox OS is Android OS for PC, designed for gaming on the mobile OS. It is optimized for enhancing the mobile gaming experience. Achieve the same game experience as a smartphone or a tablet.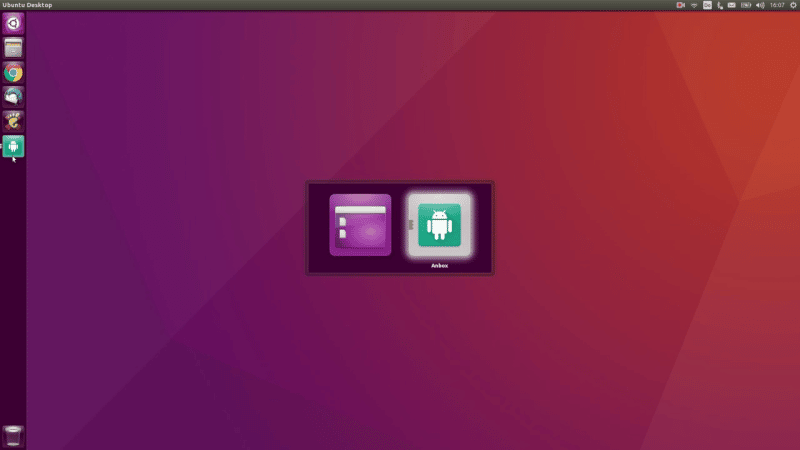 Assign keys to the screen with one-click mapping. Get the entire desktop experience with a taskbar, start menu, and run multiple apps simultaneously. Play Free Fire, BGMI, and Valorant mobile on a PC without an emulator. 
Different versions, from Android 7 to 11, are available right now. Download the ISO or exe file and install it on a partition. It can be dual-booted with the existing Windows installation. 
PROS
Full-fledged desktop experience with Android apps support
Dual boot the OS  with an existing operating system
Supports UEFI and Legacy boot, making it compatible with a wide range of computer systems
CONS
No official updates for the operating system
Few Android apps have issues with permissions
---
Lineage OS has been inspired by the popular CyanogenMod, a popular customized operating system for mobiles based on Android. Customize this Android OS for PC with the personalization options.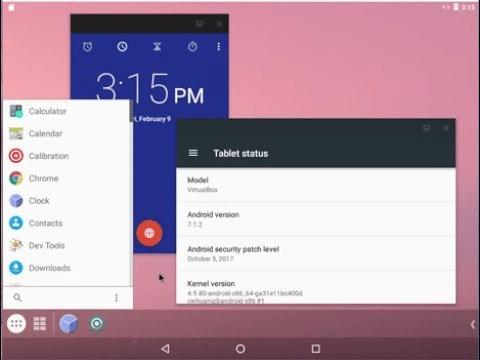 The OS has a library of open-source apps built and optimized for the platform. They help the users get started without requiring long installation sessions to use the Android OS on a PC. 
Install LineageOS on PC by creating a bootable media, preferably through Rufus, and then installing it on a separate partition. 
PROS
Full customization is possible for a personalized user experience
Constant updates are scheduled with the latest available Android
Install on a partition directly through the auto-installation mode
CONS
Mobile-like home-screen interface
Not ideal for beginners
---
FAQ – Frequently Asked Questions

Which is the best Android OS for PC?
BlueStacks is an excellent choice to get started for your Android OS experience. The close seconds are Phoenix OS and Chrome OS. The overall experience will depend on your usage.
If you want to use Android OS for gaming, then BlueStacks and Phoenix OS are the best bets. They offer in-house optimization controls and advanced key mapping to ensure powerhouse gaming. 
How do I install Android OS on my PC?
Most of the Android OS we discussed offer direct installation files. Rest provides ISO files, which can be loaded into flash drives through a bootable media creator. Then they can be booted and installed easily, just like Lineage OS. 
---
CONCLUSION
These were some of the Best Android OS for PC. You can try them on your Windows PC.