Last week Apple finally released the highly anticipated iOS 16. One of the weirdest features on the new iOS is the new Charging On Hold alert that you get due to iPhone temperature.
This notification is a part of the Battery Optimisation functionality offered by iOS 16.
If you received the new Battery Charging Being Held alert then there's nothing to worry about.
In this article, we have shared a very simple solution for fixing iPhone Charging On Hold issue, by using which you can stop this notification to appear on the screen again.
---
How To Fix iPhone Charging On Hold
When iPhone detects a significant temperature increase it will automatically turn off charging.
You can fix iPhone charging on hold issue by turning off optimized Battery Charging features in iPhone. Here is how to do it:
Go to iPhone "Settings" options.
Scroll down to select "Battery"
Toggle off the "Optimised Battery Charging" setting.
Charging will resume when iPhone returns to normal temperature you can try the other way to fix this problem by bringing your iPhone to a cooler environment.
If you have an air conditioner in your vicinity then turn it on. Once the iPhone cools down then the battery charging will resume automatically.
NOTE: turning off this feature can result in reduced battery life.
VIDEO TUTORIAL
---
Also Read: How to Fix iPhone Battery Drain Issues
Why does iPhone Charging On Hold Alert Show Up?
To increase the battery lifespan of your iPhone Apple introduced optimized battery charging a few years ago with iOS 13.
This feature either completely stops or slows down battery charging. Earlier, this feature used to work silently in the background without any alerts.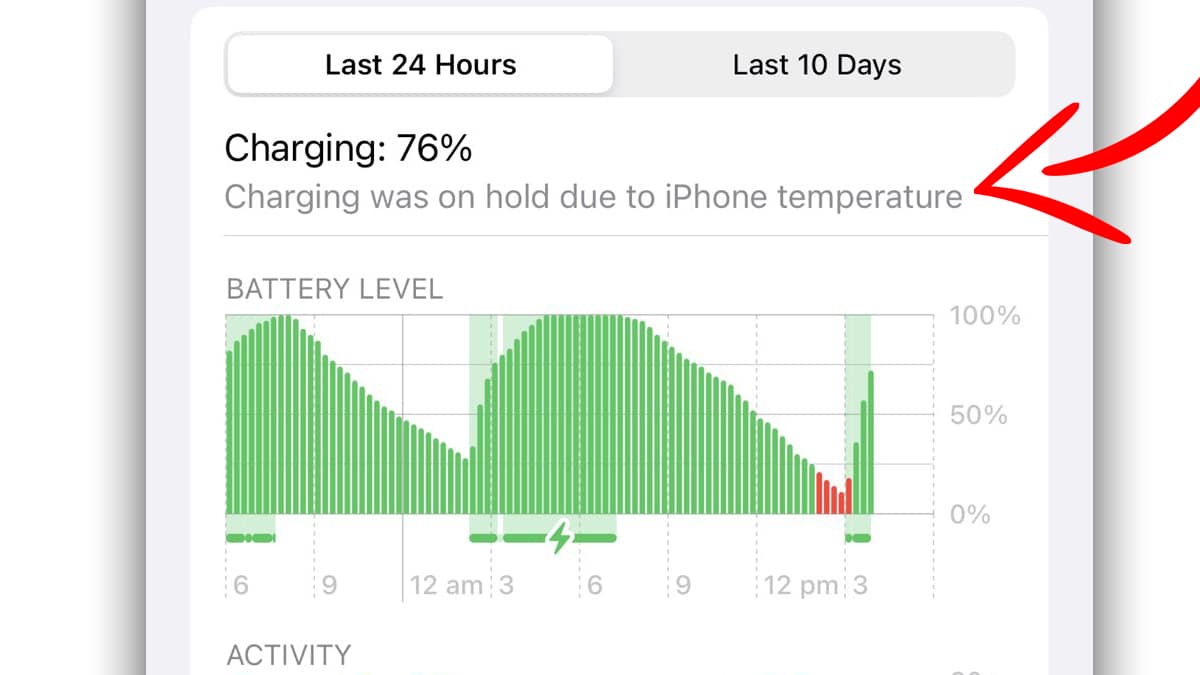 However, with iOS 16 users now get a notification when the iPhone battery stops charging that reads Charging On Hold. After going into the battery page of the settings app you will get see "charging was on hold due to iPhone temperature" message.
Similarly, iPhone slows down the charging speed once the battery level reaches 80% to prevent overheating and increase the overall life of the battery. Luckily, if required this feature can be turned off.
So clearly this alert is neither an Error nor a Problem.
Battery Showing Unknown Part
If your Battery Health settings under the Battery options in iPhone settings is showing Unknown Part then you may not be able to turn off Optimised Battery Charging.
You will need to Visit Apple care in that condition. While there is a DIY on How to fix it but we will not suggest trying it.
All you can do to prevent 'iPhone Charging On Hold' to show on your iPhone is by cooling down your Phone. Keep background apps in check. Low brightness and other features to decrease the load on your iPhone thus avoiding heating in iPhone.
---
Also Read: How To Remove The Home Screen Search Button
CONCLUSION
We hope after reading this article you're no longer worried about the Charging On Hold notification.
Apple in upcoming updates can do something to decrease the frequency by which these notifications pop up on your screen.