Windows desktops and laptops are primary devices used by the masses for consuming content.
Using a Windows 10 video player that supports mainstream file formats, can playback high-res video files, and syncs audio with subtitles will definitely enhance your watching experience. 
The default Media player in Windows 10 has limited features and responds very slowly.
In this article, we have enlisted some of the best Windows 10 media players that are fully feature-packed and can help you enjoy music, songs Movies, And TV Shows in different formats including AVI, MPEG-1, MPEG-2, MPEG-4, MKV, MP3, or MP4.
Moreover, these Media player also supports plugins and codecs to enhance the Audio/Video experience
So in no particular order, these are the Best Free Video Players For Windows 10.
Best Free Media Players For Windows 10 PC
1. VLC Media Player
First, on the list, we have the tried and trusted VLC Media player that has been in existence for almost two decades now.
Features like the ability to playback ZIP files, convert video formats, record screens, and support for most mainstream media formats, make it a great Win 10 Media Player.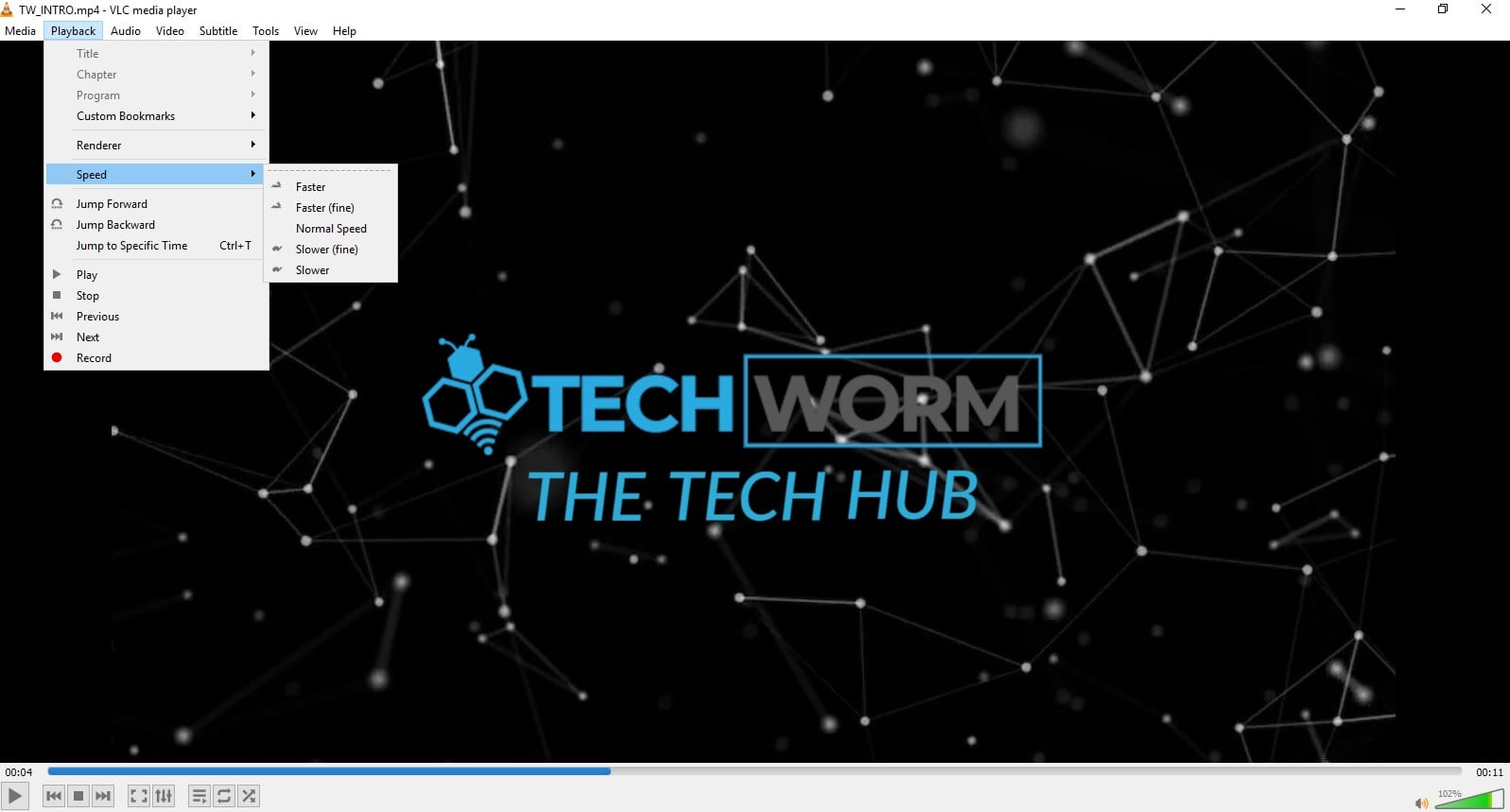 VLC Media Player can effortlessly play back every mainstream media format out there. The feature set of VLC Video Player can be further increased using downloadable plugins and you can customize its appearance using skins.
---
2. 5KPlayer
Next on the list of Free Media Players For Windows 10, we have the feature-packed 5KPlayer.
As the name suggests, 5KPlayer can easily playback high-res 1080p, 4K, and 8K video files using built-in hardware acceleration.
One of the most noteworthy features of 5K Player is a built-in video downloader that can help you download videos from websites like YouTube, Vimeo, Dailymotion, and many others.
Since 5KPlayer supports Airplay, you can wirelessly stream content from your Apple products to your Windows 10 PC.
---
3. GOM Player
GOM Player is another reliable video player for Windows 10 that has gained a huge user base over the past few years. Speed control, screen capture, video/audio effects, and A-B repeat are some of the great features offered by GOM Player.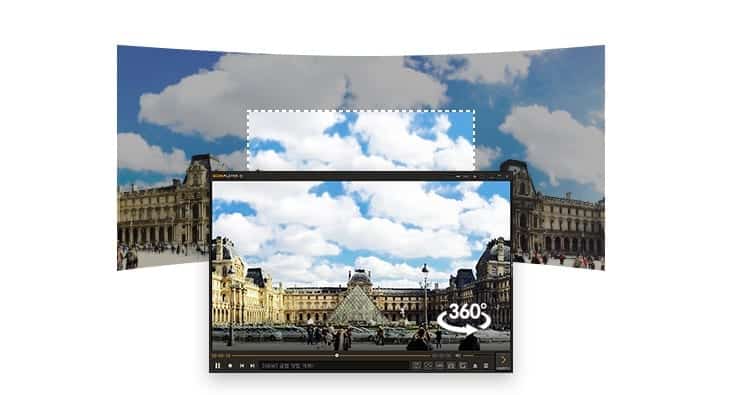 Using GOM Player you can play Ultra High Definition, and above all 360-degree videos without any buffering. Furthermore, it can even playback damaged video files.
Depending on the movie you're watching GOM can automatically find and sync subtitles. Finally, GOM Player also supports Screencast, so you can wirelessly connect your computer to your television or a projector and enjoy your content on a bigger screen.
---
4. PotPlayer
If you're on the lookout for a powerful media player for Windows 10 then PotPlayer won't disappoint you. With hardware acceleration and support for 3D content PotPlayer can playback any video files no matter what's the format or the resolution.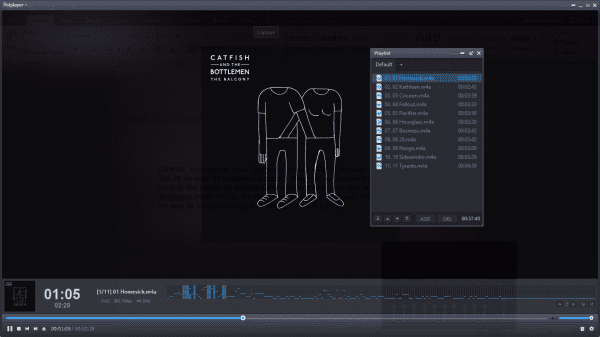 Apart from being a great Win 10 Video Player, PotPlayer can also be used as a screen recorder and a free video editing software for Windows 10. Similar to VLC, PotPlayer also supports skins so you can customize it based on your preferences.
While playing a video file in PotPlayer you can adjust its brightness, contrast, and hue in real-time. Lastly, PotPlayer is lightweight software meaning, it will work flawlessly even on aging desktops and low-powered laptops.
---
5. Windows Movies and TV
As you might know, Movies and TV is the built-in video player present in Windows 10. The Default Windows 10 Video Player is ideal for average users as it can easily playback MP4 files and it even supports SRT files helping you read subtitles.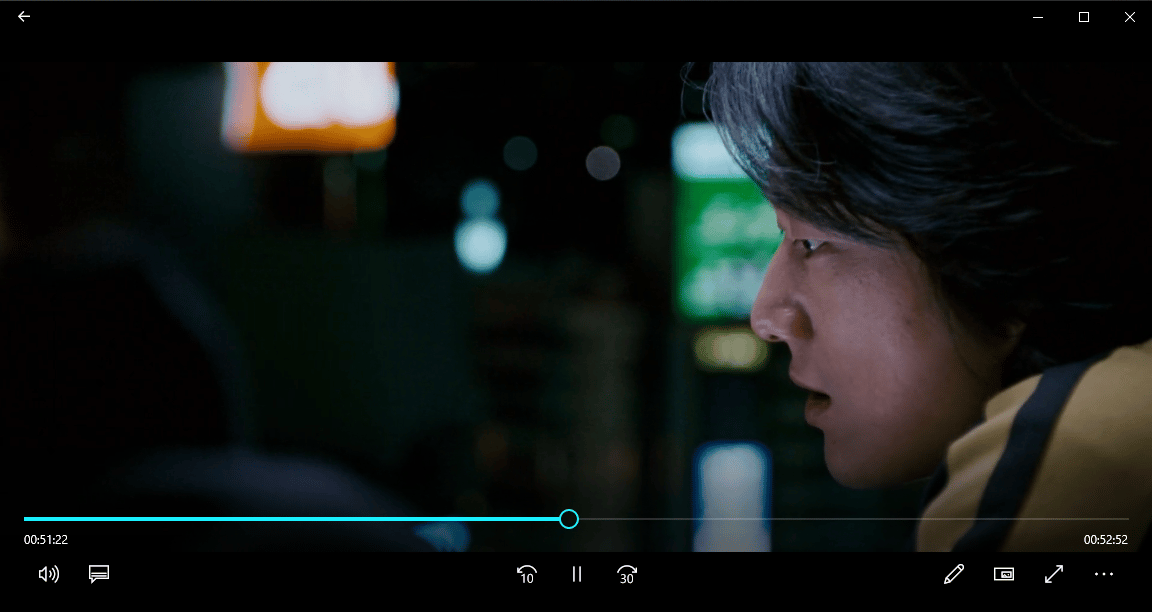 Movies and TV feature a clean and easy-to-navigate UI and you can control playback using keyboard shortcuts. The mini mode comes in handy while multitasking and you can even cast your videos to an external display wirelessly.
Sadly several mainstream formats like MKV and MOV are not natively supported by Films and TV. Luckily this problem can be fixed by purchasing extensions from the Microsoft store.
---
6. MPV
MPV is a free and open-source video player app for Windows 10. The traditional user interface, minimal controls overlay, and playback control for touch screen devices make MPV quite impressive.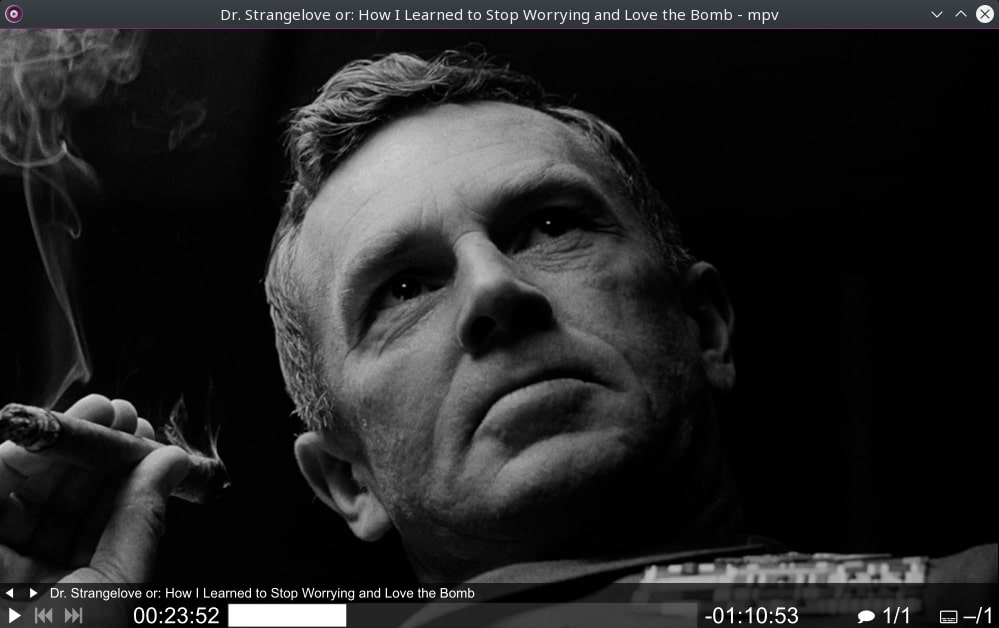 The hundreds of user scripts available in the MPV GitHub wiki can help you enhance the capabilities of this video player. Since MPV is a lightweight software it requires minimal system resources for its proper functioning.
In addition to Windows 10, MPV can be installed on Linux and Mac OS X as well.
---
7. KMPlayer
KMPlayer is the next feature-rich yet free Windows 10 media player that can playback almost any video and audio format out there.
Since KMPlayer uses Chromecast, you can use it to cast videos from your PC to your TV without any lags.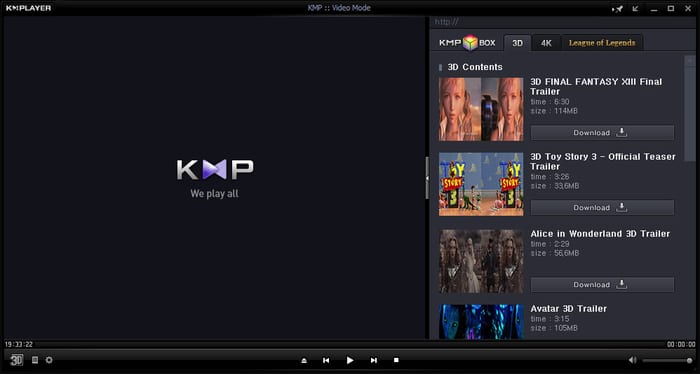 The video capture feature present in KMPlayer can help you take screenshots while watching videos. Additionally, you can even create GIFs from videos.
KMPlayer offers native Blu-ray and DVD playback of up to 8K resolution. Lastly, KMPlayer can also be used to download YouTube videos.
---
8. Quicklook
Unlike the other media players for Windows 10 on the list, Quicklook is not a dedicated video player. Rather it's an app that can help you play and preview your video files located anywhere on your PC by pressing the spacebar.
Quicklook has a clean UI coupled with basic playback controls and it silently runs in the background. Apart from videos, you can use Quicklook to preview photos, music, and document files.
You can directly download Quicklook from the Microsoft Store and it somewhat resembles the Quicklook feature available on macOS.
---
9. Kodi
Kodi is an open-source Windows 10 Media Server App that offers playback support for both offline and online content. Using add-ons, you can drastically enhance the feature set of Kodi and even customize its UI.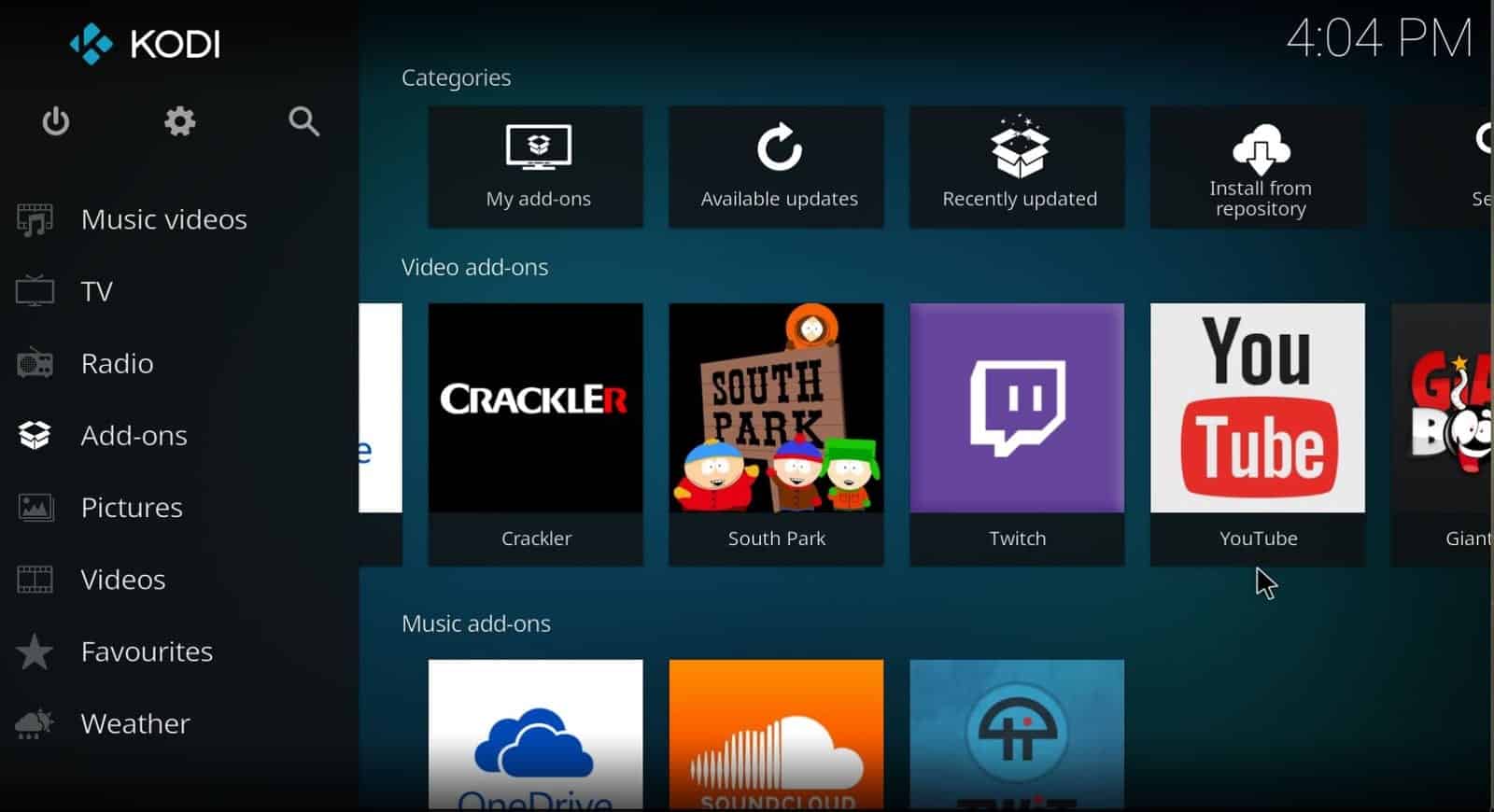 At the time of writing this article, Kodi has a massive add-ons library of over 900 add-ons. You can check out the Best Kodi Add-Ons to take your content consumption experience to a new horizon.
Check Out: How to unblock Kodi
You can use Kodi to store and nicely organize your tv shows, movies, podcasts, music, photos, and much more.
---
10. DivX
Last on the list of best Windows 10 video players we have DivX. Using DivX you can stream videos on DLNA (Digital Living Network Alliance). DivX is also one of the many few Free HEVC video players.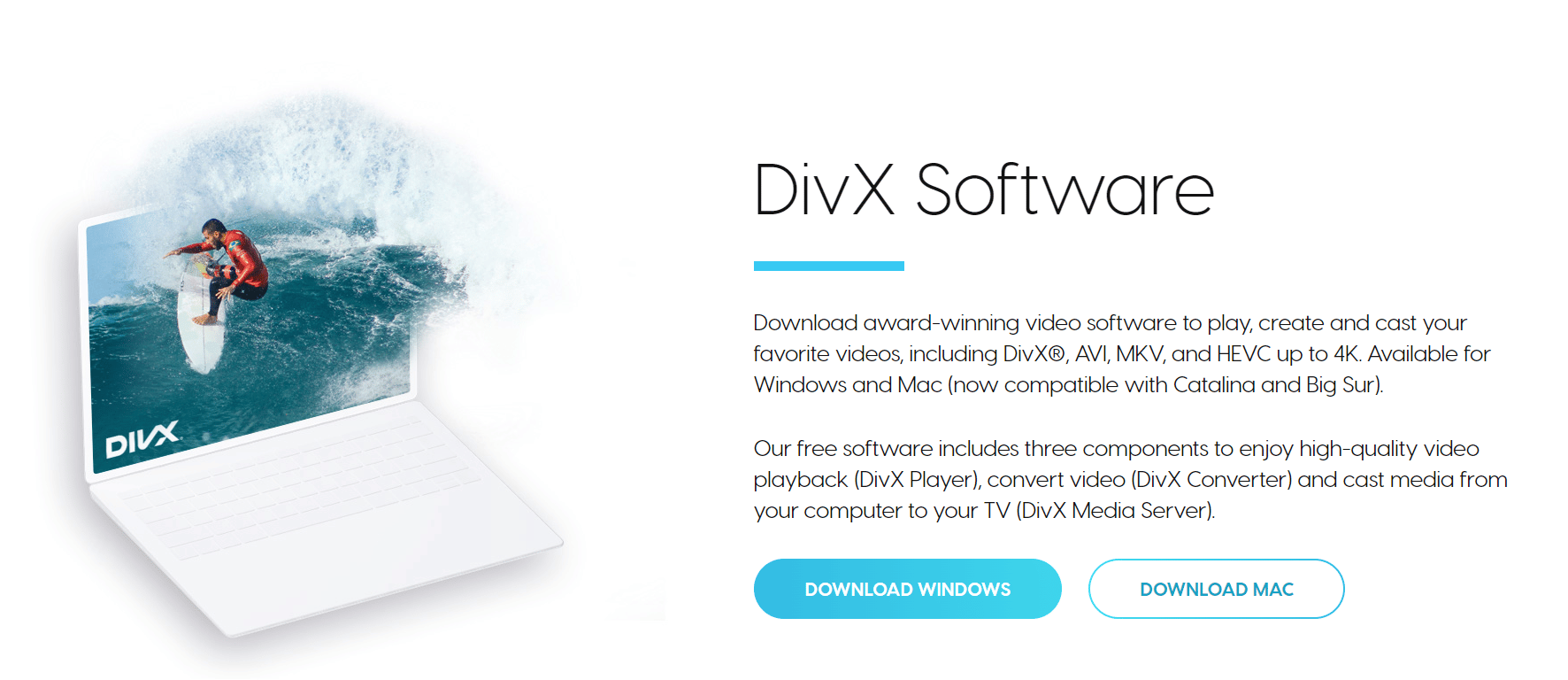 The built-in video editor present in DivX can help you crop video borders and add custom logo overlays. Lastly, DivX also supports every mainstream video format out there.
Sadly the free version of DivX comes with ads and in order to remove them, you have to upgrade to the $20 premium version.
---
How To Change Default Video Player On Windows 10?
The "Movies & TV" App is the default video player in both Windows 10 and Windows 11. 
Sadly, Movies & TV lack many basic features. As a result, users prefer using dedicated video players like VLC to get the job done. So here's how to set the default Video player on Windows 10.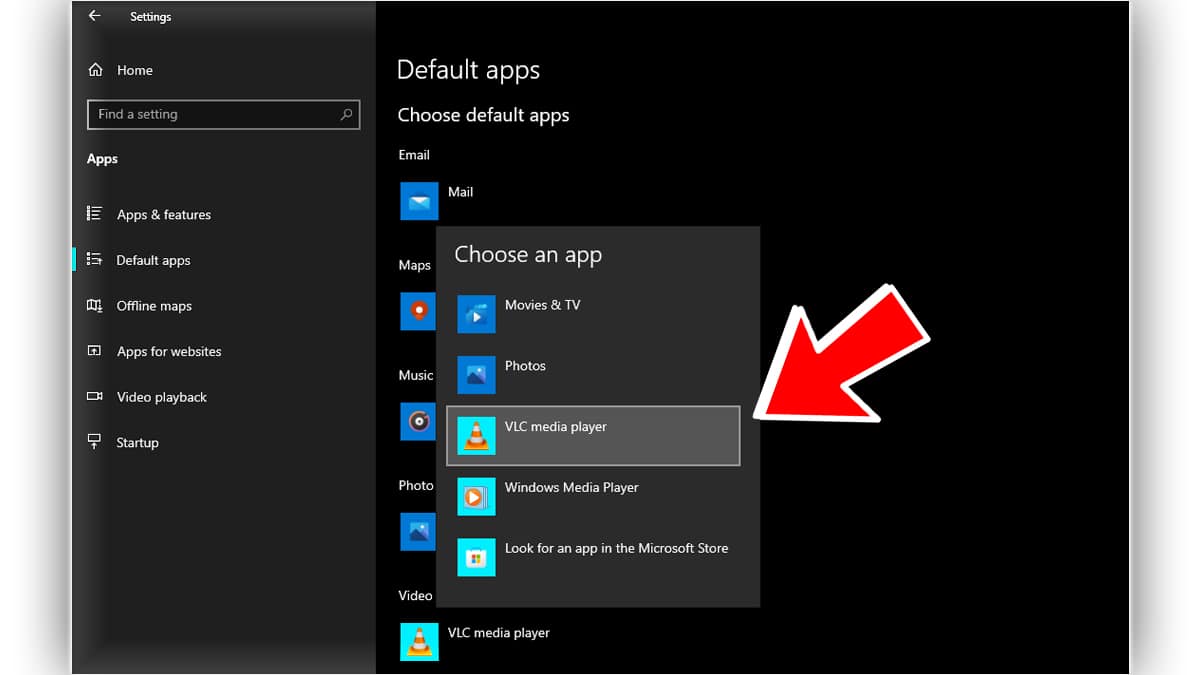 STEP 1: Open Settings, To open settings you can use the keyboard shortcut "Win+I" or use press the "Start" button and go to settings. 
STEP 2: Navigate To Default Apps, Once you're in settings navigate to Apps > Default apps 
STEP 3: Change Default Video Player, Now locate the "Video Player" section and select a new default video player that you prefer using. 
All of the video files on your PC will now playback using the video player that you just selected.
---
Also read: Best Audio Equalizer For Windows 11
Video Player For Windows 10 FAQs
Which video player is best for Windows 10?
VLC Media Player, 5KPlayer, GOM Player, PotPlayer, and KMPlayer are some of the best video players available for Windows 10.
What is better than VLC for Windows 10?
Some of the video players that are better than VLC for Windows 10 are 5KPlayer, GOM Player, PotPlayer, KMPlayer, and DivX.
How to download Windows Media Player 12 on my PC?
Windows Media Player 12 comes pre-installed with Windows 10. So in order to use the Windows Media Player open the start search menu and search for Windows Media Player.
Instantly you will locate the Media Player app. Once located tap to open it and you are good to go.
---
CONCLUSION
So these were some of the Best Windows 10 Video Players that are worth checking out.
If you have any recommendations for the Best Media Players For Windows 10 then feel free to let us know on our socials.