Apple uses high-quality Lithium Ion batteries in their iPhones. Lithium Ion batteries give the best performance to the fitted device. But as we all know, every manufactured rechargeable battery has a specific life span.
After a certain period, you have to replace the battery of your iPhone. You may need to replace your iPhone's battery for various reasons like low battery health or poor battery charging. 
It is perfectly fine if you replace the iPhone battery from an authorized service center. But suppose you replace your iPhone's battery through an unauthorized service center. In that case, Apple displays an Important Battery Message on the lock screen or in the battery section of the settings app. This message reads that "Unable to verify this iPhone has a genuine Apple battery. Health information not available for this battery."
Want to know why this important battery message appears on iPhone? Or looking for some fixes to remove this battery message?
Then stay tuned with this article.
Why Is Important Battery Message Appearing On My iPhone?
The Important Battery message is a notification informing you that an unauthorized battery has been detected on your iPhone. If you care about your iPhone, don't ignore this message at any cost. Usually, this can happen for two reasons given below.
1. Replaced iPhone's Battery From An Unauthorized Service Center
In most cases, Apple shows you an Important Battery Message if you get your iPhone battery replaced at an unauthorized service center. You will be fine. If you have all the information about the battery and use a quality battery when replacing it, then there should be no problems with your iPhone in the future. 
You may be able to determine the quality of your battery if you know all the details about it. As a result of using a poor-quality battery, your iPhone may experience battery-related issues. The best way to avoid battery-related problems is to replace the iPhone battery at an Apple Authorized Service Center.
2. Appearing Due to Minor Bugs
There are very few chances of this happening, but some minor bugs also lead to the appearance of an important battery message in your iPhone. If this is indeed the case, then the first thing you have to do is to restart your iPhone. To restart, follow the steps below.
1. Press and hold together the Power Button and Volume Up or Down Buttons for a few seconds.
2. Now, the Power Menu will appear on the screen.
3. Under the Power Menu, swipe the slide to power off to turn off your iPhone.
4. Wait for around 30 seconds, and then press and hold the Power Button for a few seconds to restart your iPhone.
If the important battery message still needs to be removed even after restarting, you should check for the latest iOS update.
How Long Does Important Battery Message Exist on Your iPhone?
Typically, an iPhone displays an Important Battery Message when an unauthorized battery is detected. The iPhone attempts to find any third-party batteries in the device. When it detects any non-genuine battery parts in your iPhone, it displays an Important Battery Message on the lock screen.
This message can also be seen in the Settings app under the Battery section. Battery message lasts up to 4 days on the lock screen and up to 15 days in Settings. So, if you are using any kind of harmful or non-genuine battery parts in your iPhone. Then replace it as soon as possible otherwise, it may damage your iPhone.
If you want to know how to see an Important Battery Message through the settings app, then follow the below steps.
1. Go to the Settings app on your iPhone.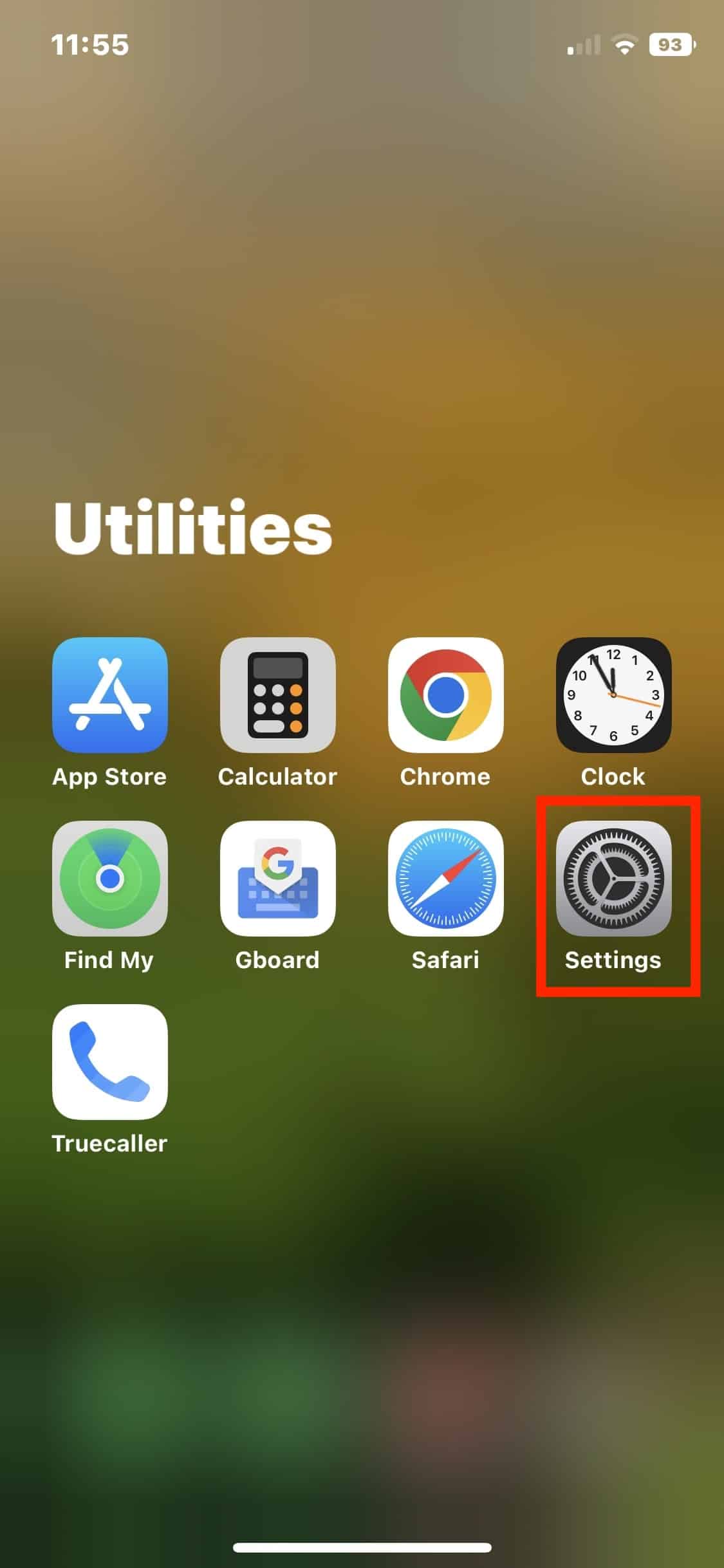 2. Under Settings, scroll down and tap on Battery.
3. Now, hit on Battery Health.
4. Here you can see the Important Battery Message.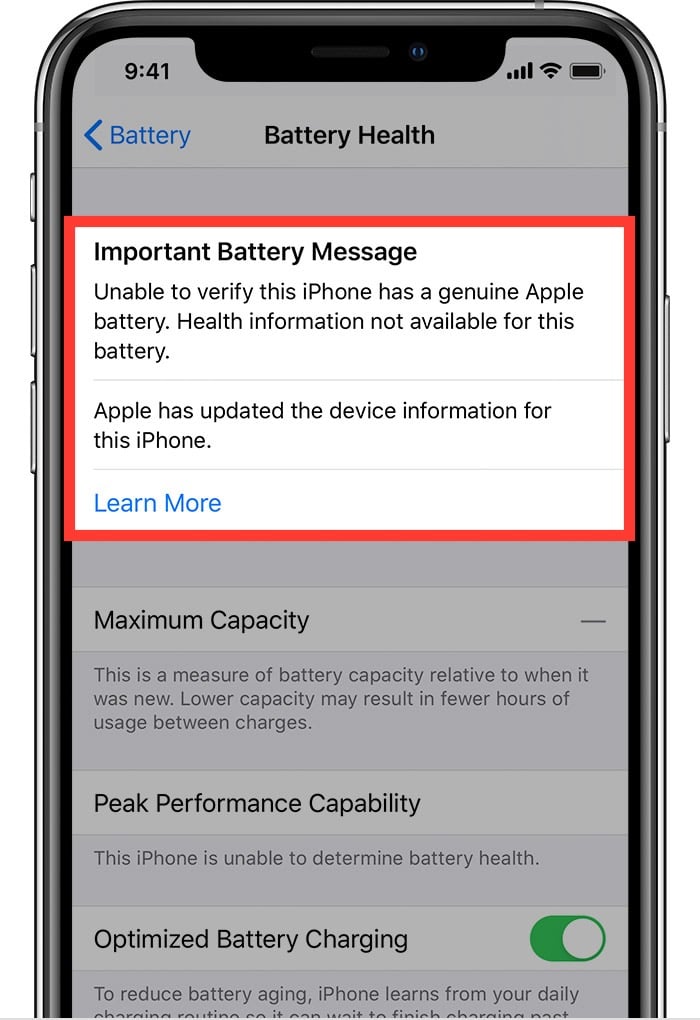 On the Battery Health page, if you can not see information about the battery's health, it is very likely that you are using the wrong battery, which may have some effect.
Does The Important Battery Message Affect The Usage of The iPhone?
An Important Battery Message is a crucial and very important notification pushed by Apple. It helps you determine if a third-party battery is in your iPhone. Apple clearly says that important battery messages do not affect your iPhone. 
This message only informs you that the iPhone does not recognize the genuine battery part of the device. Also, you can only see battery health through any third-party app. In our opinion, the battery message does not harm your device. Still, if you don't have any clear certification about using an unauthorized battery, it can harm your iPhone's battery system.
Contact Apple Support For Better Assistance
Suppose you want to replace the battery or have concerns about an Important Battery Message. The best way would be to contact the Apple support team after getting the Important Battery Message.
You can contact the Apple customer support team through Apple's official website or through the contact number. You can also visit the nearest Apple Store. The Apple team will surely solve your every issue.
Conclusion
Important battery messages are always helpful for iPhone users. It helps to find unauthorized batteries in their device. Before changing the battery, you must be sure of the original quality battery. Always replace the battery at an Apple-authorized service center. Third-party batteries can damage your iPhone. So, pay attention to important battery messages.