Spotify is possibly the most popular music streaming service.
Spotify has a massive collection of songs from artists all across the globe.
One of the major highlights of Spotify that is missing from other services like Apple Music is the ability to play music online via a web browser.
Spotify Web Player eliminates the need for downloading and installing additional software to listen to music.
So here's everything you need to know about Spotify Web Player.
Spotify Web Player Login
Here is how you can use Spotify with Web Browser.
You can use Spotify's web client on any major browser like chrome, firefox, edge, opera, and many more.
It is worth noting that, as of 10th September 2017 Spotify's Web no longer supports Safari.
That said, you can still use Spotify on Mac computers using the Spotify application.
To use Spotify Web Player simply open the link play.Spotify.com on your PC's Web browser and sign in with your Spotify account.
This Spotify browser-based web player offers almost every feature found on the Spotify app. Using Spotify web-player you can create playlists, browse featured recommendations, search for your favourite artists and songs, and even enjoy the Radio mode.
Well, if you are using the free Spotify plan then occasional advertisements won't annoy you.
ALSO READ: How Spotify Premium APK Works, Is Downloading It Legal?
Why is Spotify Web Player Not Working?
The Spotify web player can be considered a full-fledged application that requires a decent amount of resources for its proper functioning.
Well, if due to some reason the UI of the Spotify web player is not responding or the songs are not playing, then you can try these three easy tricks.
1. Check Your Internet connection.
The first and foremost reason why Spotify is not working properly might be due to some issues in your Internet connection.
Firstly, restart your router, and if that doesn't work contact your ISP for help.
2. Check anti-virus and firewall settings.
If you notice that Spotify is the only website that you can't open, then there could be anti-virus or firewall that is blocking you from accessing the service.
Tweak the settings of your anti-virus and firewall, this may solve the issue.
3. Remove browser cache files.
A majority of modern browser cache images and web pages so that it seems that the website is loading faster.
This cached data can sometimes cause errors.
Consequently, clearing up all of your browsing data may solve many issues from your browser.
---
Spotify Web Player login for Mobile
Spotify has a very impressive smartphone application. That said, if you still want to use the Spotify web player on the mobile web then there's no way you can do so.
Well, if you open the Spotify web page then you will be directed to the Spotify application.
Next up, if you open the Spotify web page by switching to the desktop site mode, then you can open the log-in page.
Once you log in Spotify will detect that resolution of your device and redirect you to the application.
As Android is based on Linux, Spotify may even ask you to manually install the Spotify software on your Linux computer.
Consequently, it's impossible to run Spotify Web Player on mobile.
---
Spotify Web Player: Cons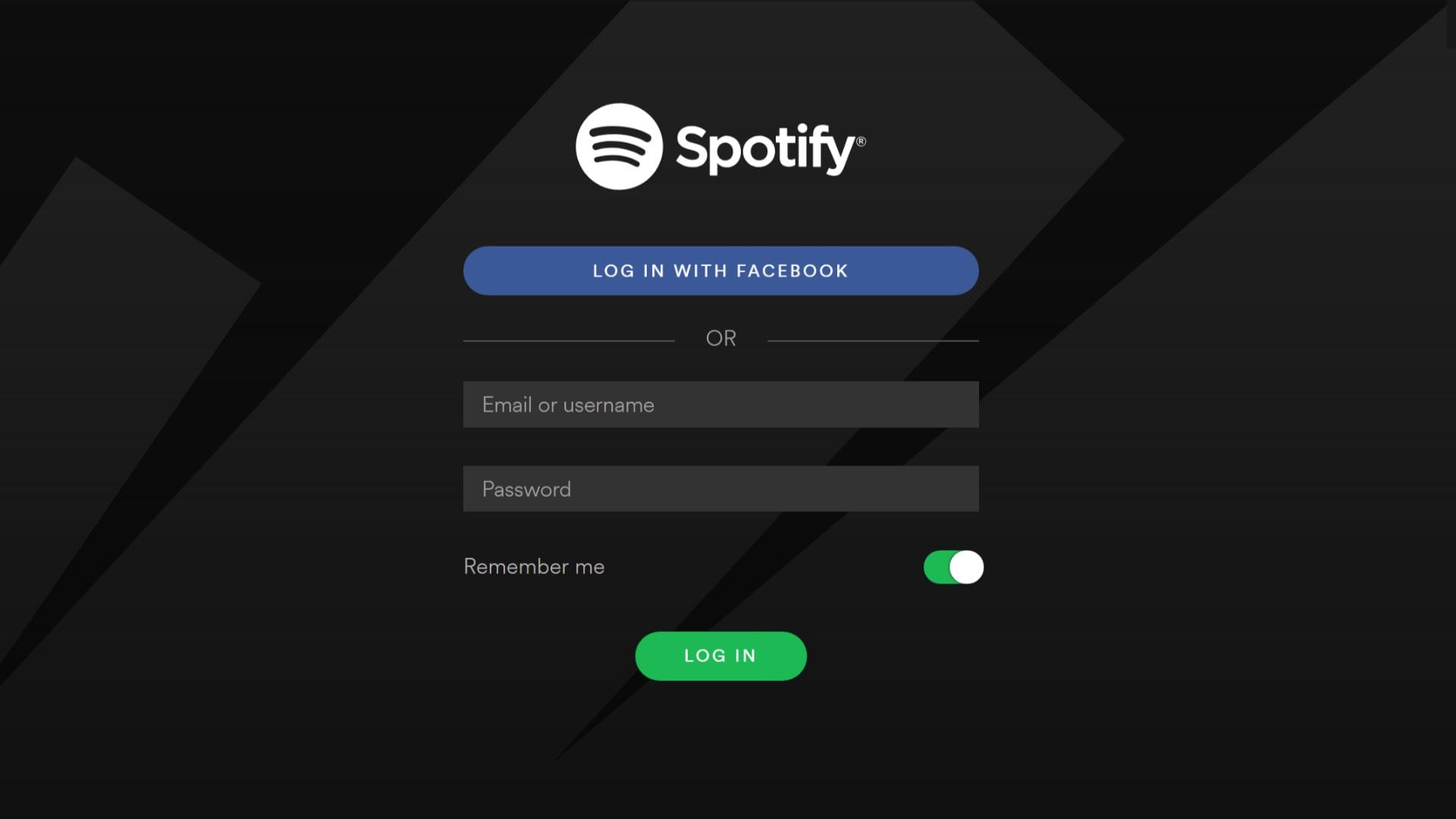 There's definitely some difference between the Spotify web player and the Spotify application.
So these are three major issues or features that you will kiss out on the Spotify web player.
The quality or bit rate of music is comparatively low on Spotify web player. Well, Spotify web player offers 128kbps instead of 160kbps on Spotify desktop for free subscribers. While users premium subscribers get 256kbps instead of 320kbps. This won't be an issue for casual users, but audio enthusiasts may not like this.
Spotify web media player doesn't support media playback controls on your computer, headphones, or Bluetooth devices.
Lastly, premium subscribers can't download songs from Spotify's website version
Overall, in many instances, the Spotify web audio player is a good service. login into your Spotify account in the web browser and enjoy your personal favorite music if you are using someone's else computer.
Also, it's good if your work revolves around a particular browser.
Do share your thoughts and opinions on the Spotify web player in the comments section below.