Are you scouting for a simple method to turn on Bluetooth in Windows 10? Don't worry anymore as in this article we will guide you on how to enable Bluetooth in Windows 10.
In the past few decades, we have transitioned from wired to wireless connections. The traditional computer peripherals like mouse, keyboard, and headphones are all wireless now. In fact, modern-day smartphones, laptops, and tablets are eliminating traditional ports in favor of wireless peripherals.
Well, if you are a Windows 10 user and are trying to figure out the method to turn on Bluetooth in Windows 10 then this article might help you. So here's how you can connect your Bluetooth devices with Windows 10.
ALSO READ: How to Disable Cortana in Windows 10 [100% Working]
---
Connecting Bluetooth Devices To Windows 10 
Microsoft has made the process of connecting Bluetooth devices to Windows 10 fairly simple. You can follow these steps to enable or disable Bluetooth in Windows 10.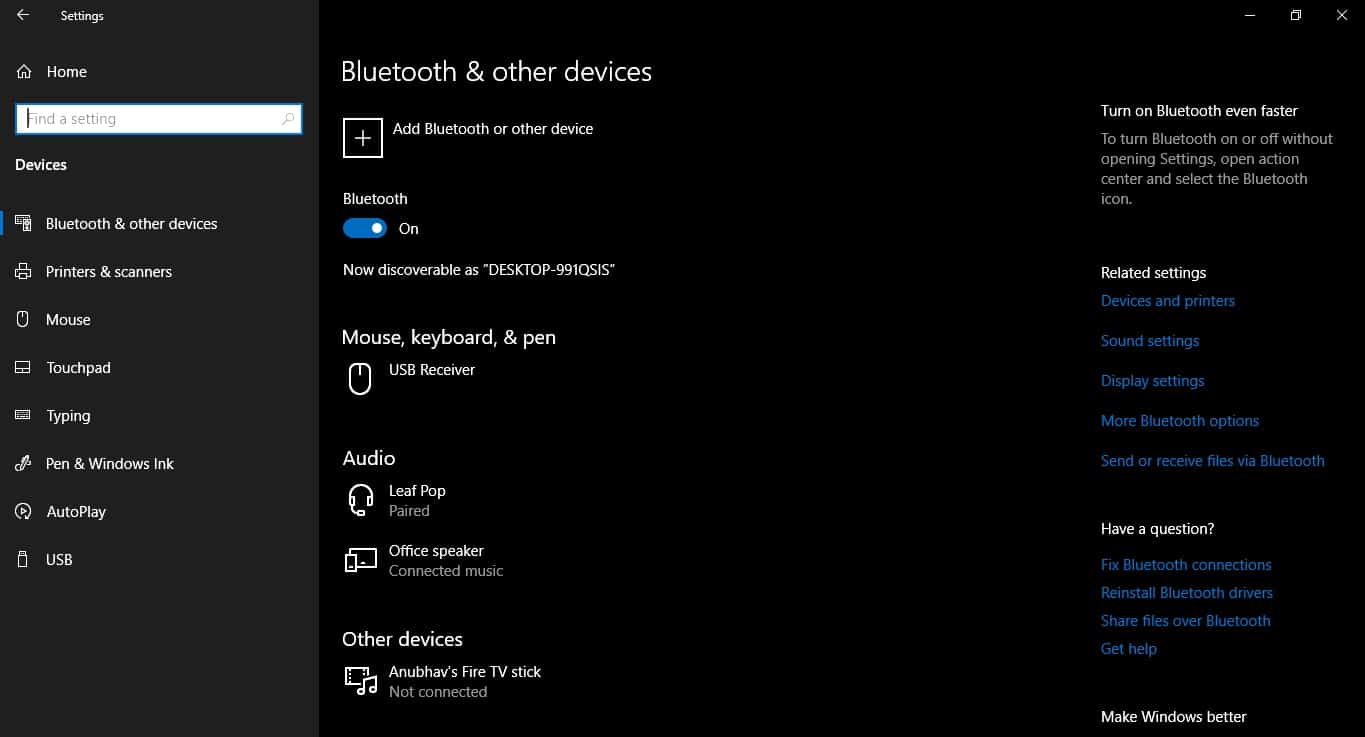 Use the keyboard shortcut Windows Key+I to open the Settings application.
Select the second option in Settings i.e. Devices.
Lastly, navigate to Bluetooth and turn it on using the toggle.
Once Bluetooth is turned on your PC it will we discoverable to other devices like smartphones. Furthermore, you can scan and connect to other Bluetooth devices using the Add Bluetooth or other device button.
Using this simple method you can even connect Bluetooth headphones to Windows 10. Lastly, the same toggle can be used to turn off Bluetooth in Windows 10.
---
How To Remove Bluetooth Devices In Windows 10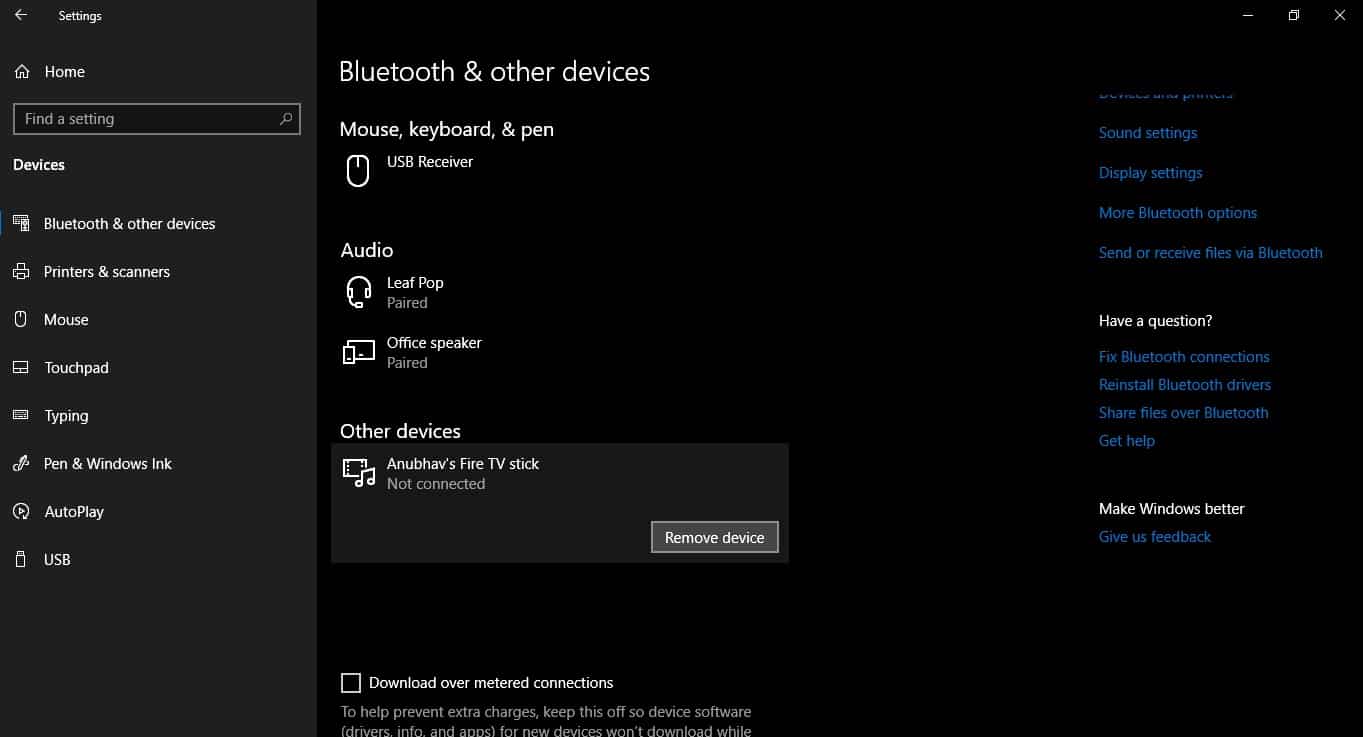 In Windows 10, different Bluetooth devices are listed under different sections like Mouse, keyboard & pen, Audio, and Other devices. You can easily remove unwanted devices connected to your computer. So as to remove a device simply left-click on it click on the Remove device button.
So this was a simple guide that will help you in turning on and connecting Bluetooth devices to Windows 10.