The nine noble families waged war against each other in the pursuit of grabbing control over the land of Westeros and thus began the Game of Thrones.
An original series for HBO, based on A Song of Ice and Fire book series written by G.R.R Martin, has been a part of every TV conversation for almost a decade.
The show reached its finishing line with a season finale that aired in Spring last year. The finale left a good majority of fans disappointed with how things unfolded in the show.
The disappointing finale of Game of Thrones? (Spoiler alert)
Almost no GOT fan saw it coming. Games of Throne season 8 finale was a roller coaster ride.
Bran at the throne being crowned by Tyrion? It feels like an anti-climax to otherwise a series written with utmost finesse.
Bran probably knew about the killings all along. Daenerys took to the wild world in the abyss by the Drogon. At the same time, Arya is set on the quest of West of Westeros, which saw never witnessed a return by the warriors.
Sansa, in her not so humble abode, being crowned as the Queen of the North, left many fans wanting more than they could imagine.
Where to Watch Game of Thrones?
Winter is coming, and so is the Game of Thrones series on the OTT service near you. Watch all seasons of Game of Thrones online without waiting for commercial breaks in between on Home Box Office(HBO).
Several streaming services provide a trial plan before spending a dime on the subscription. If you can finish leftover episodes that you haven't watched, then you can consider these websites to watch Game of Thrones free as well.
HBO NOW – USA
Crave – Canada
Amazon Prime Video – UK
OCS – France
Tencent Video – China
Hotstar – India
Foxtel – Australia
Itunes
Google Play

Watch Game Of Thrones In USA
HBO NOW
In the USA, the HBO series can be watched on their video-on-demand service, HBO NOW. The video service is similar to Netflix, Disney+, amongst others.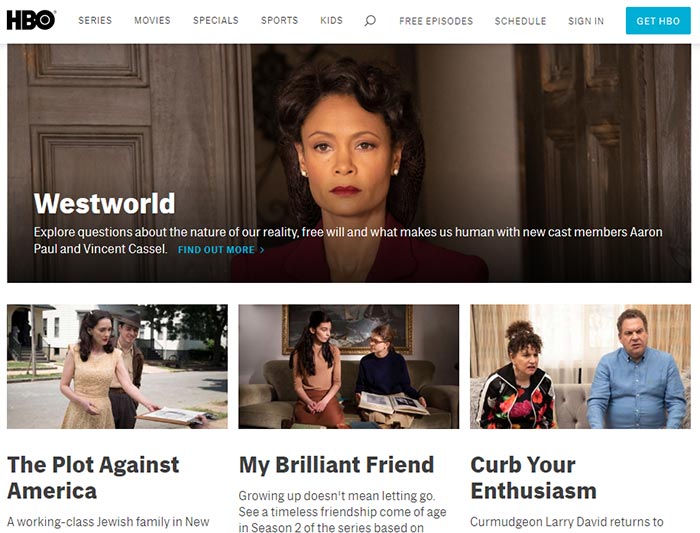 Game of Thrones on Hulu is available to subscribers by taking add-ons of it for their plan. It's a free 7-day trial, post that it cost the same as HBO NOW on top of your Hulu subscription.
The first month is on a trial basis, free to use, on the house, unlike the revenge of the Lannisters. The second month onwards, it cost $14.99/month.
---
Watch Game Of Thrones In Canada
Crave
The viewers in the North American country can start watching the journey of Starks to King's landing on Crave. They offer live HBO channel with the same timings as the US.
The first 6 seasons are available on the Crave plan as compared to the last 2 seasons(7 and 8), which are available on Movies+HBO. The plan with the French version(SUPER ÉCRAN) of HBO has all 8 seasons under its umbrella.
All in all, it will set you back by CAD 15.99 for watching all the episodes of GOT.
---
Watch Game Of Thrones In UK
In the United Kingdom, all of the Game of Thrones episodes can be watched online through Amazon Prime Video and NOW TV.
Amazon Prime Video
The Prime video service from Amazon has come up in recent years to fire-up the competition in the OTT segment. Prime is comparatively dearer to watch Game of Thrones online as you would have to buy individual episodes or seasons.
Each episode costs £2.49, and the entire season cost ranges from £16.5 to £19.50. Bear in mind, and if you try to visit the UK version of PRIME videos, it will not display different content as opposed to UK customers.
Also Read- Best TV Shows To Watch On Amazon Prime
NOW TV
Cheaper option to watch Game of Thrones online in the UK would be NOW TV. It is a streaming website for the viewers of the UK. They offer 30 days roaming access if you are travelling to countries in Europe.
Purchase an Entertainment pass from their website for £8.99/month and start binge-watching the G.R.R. Martin classic.
Similar to other streaming services, NOW TV also offers a trial period, which is of 7 days across their passes.
---
Watch Game Of Thrones In France
OCS
Spectateurs from France can watch Game of Thrones on the popular streaming platform in the region, OCS. They offer all the episodes of the show, starting at 9.99€ with 2 screens. A 1-month free trial is available as well for users to test-drive the service before committing.
---
Watch Game Of Thrones In China
Tencent Video
You can watch GOT online in China on Tencent Holding's Tencent Video, an online video streaming service in China. They own the right to streaming Game of Thrones online in China for all the seasons, from the HBO network.
Tencent has been criticized in the past for heavily censoring the episode of GOT, to conform with the directions of the Chinese government.
Viewers in China can subscribe to Tencent video for 15 Yuan/month or 198 Yuan/annual plans to watch all episodes of the show, apart from other shows available on the streaming website.
Alternatively, you can watch Game of Thrones in China on TV with the official broadcast on the CCTV-6, which is also "heavily censored and edited" as fans are calling it.
---
Watch Game Of Thrones In India
Hotstar
The over-the-top video streaming service by Star India later joined the party with the introduction of their subscription-based plans, starting with premiering Season 6 of games of Thrones.
They provide simulcast in India along with the US premiere of the show. It means that as soon as it was being premiered on HBO in the USA, it was broadcasted on Hotstar in India. The streaming service has been criticized for its failure to fix occasional streaming issues during the premiere of Season 7.
The subscription of Hotstar will set you back by Indian Rupees 999/year for a premium membership for watching the entire series. They also offer a trial on premium subscription on a seasonal basis.
---
Watch Game Of Thrones In Australia
Foxtel Now
Stream Game of Thrones in Australia online by subscribing to Foxtel's online plan. It provides access to all the episodes of GOT. Subscribe to the Essential Pack on Fox Now app to start watching the show.
The subscription plan with the Essential Pack on the Fox Now app costs $25 in Australian currency. There is a 10-day trial available as well.
Foxtel TV subscription also allows app access for watching TV shows on other smart devices.
---
Itunes
Apple users who would mind shelling a considerable amount of money for the show, can head over to iTunes. They can own and store the episodes, or better yet the entire seasons in their iTunes library.
The entire Game of Thrones show with all 8 seasons cost $199 across the world on iTunes. Seasons start at $26.99 with the option to purchase a particular for $2.99.
Google Play
The availability of Games of Thrones subjects from country to country, according to media rights deal in the region with the HBO network.
Entire seasons cost $19.99, or converted to other currencies in majority of the regions. An episode cost $2.99. The option to purchase all 8 seasons is not available in virtually any region so let us keep that on the side.
Is Games of Thrones available on Netflix?
The short answer is NO. It is not available on Netflix, anywhere in the world. You will not find Games of Thrones on Netflix, irrespective of the region.
HBO network considers Netflix as a rival to their own network HBO NOW, which is a streaming platform just like the streaming giant. They are trying to gain foothold in the market with mini series such as Chernobyl, Band of Brothers, apart from their most successful series in recent times, Games of Thrones.
What time does Game of Thrones air in my country?
Jon Snow knows nothing but it doesn't have to be the same for you. The Game of Thrones series has been finished and it is on re-runs across the globe on different channels, primarily on HBO in regional language.
If you are planning on watching HBO US through your online streaming plan in your region then it would be wise to stay updated. Consider converting the US time(PST) to your local time with a free tool.
Games of Thrones originally aired on 9 PM PST in the US when it was premiered.
Games of Thrones – Top Cast
| | |
| --- | --- |
| Character | Played by |
| Tyrion Lannister | Peter Dinklage |
| Daenerys Targaryen | Emilia Clarke |
| Cersei Lannister | Lena Headey |
| Jon Snow | Kit Harrington |
| Sansa Stark | Sophie Turner |
| Arya Stark | Maisie Williams |
| Jaime Lannister | Nikolaj Coster-Waldau |
| Samwell tarly | John Bradley |
| Melisandre | Carice van Houten |
| Tywin Lannister | Charles Dance |
| Ygritte | Rose Leslie |
| Eddard 'Ned' Stark | Sean Bean |
| Talissa Stark | Oona Chaplin |
| Khal Drogo | Jason Mamoa |
| Hodor | Kristian Nairn |
Over to You
Hold the door, dont leave yet. Let us know if there are other ways to watch Games of Thrones online which I missed in this post.