Microsoft has finally unveiled the newly redesigned operating system Windows 11.
Furthermore, Microsoft has even announced that Windows 11 will be available as a free upgrade for existing Windows 10 users.
As long as your PC meets the Minimum Requirements for running Windows 11 you can upgrade to Windows 11 completely free of cost.
At the time of writing this article, Microsoft hasn't revealed the actual release date of Windows 11 but it will be available by Q4 2021.
Update – The Windows 11 upgrade is available across computers. You can follow the below process to upgrade Windows 10 to 11.
RELATED: Windows 10 Compatibility Checker
---
How To Upgrade To Windows 11 From Windows 10 
As stated earlier, the free Windows 11 upgrade has started rolling out to eligible Windows 10 PCs around the holidays.
Once the update is available, you can follow these simple steps to install Windows 11.
1. Head to the Settings from the Start Menu.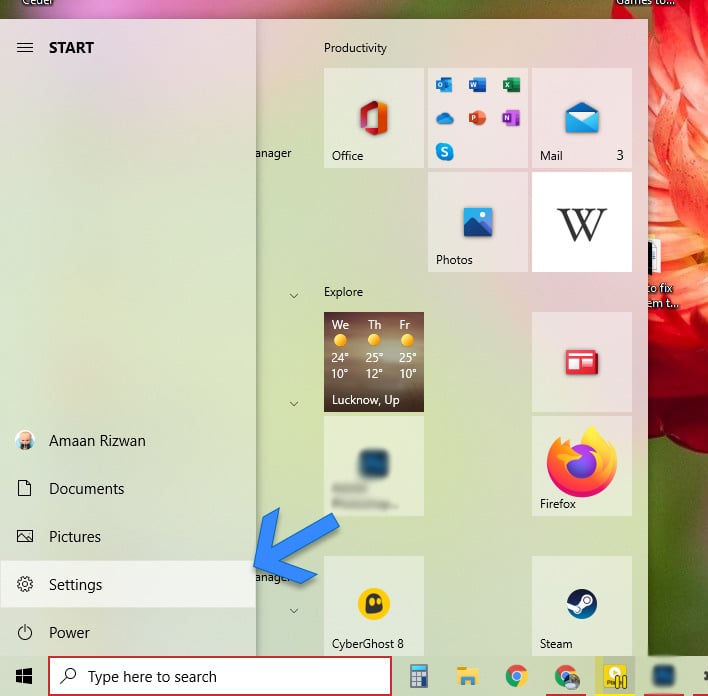 2. Once in the settings panel, go to the Update & Security.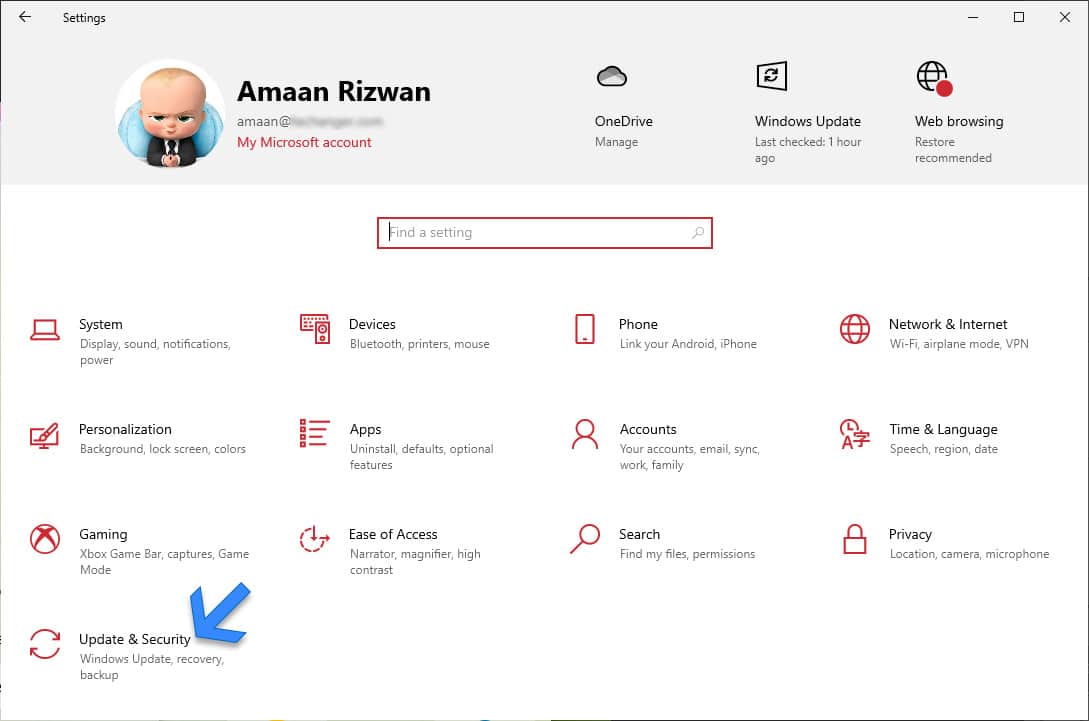 3. If you have TPM 2.0 on your motherboard, the following Windows 11 popup will appear on the screen. In any case, when the notification is not appearing, you can use the Windows 11 Compatibility Checker to see what's wrong.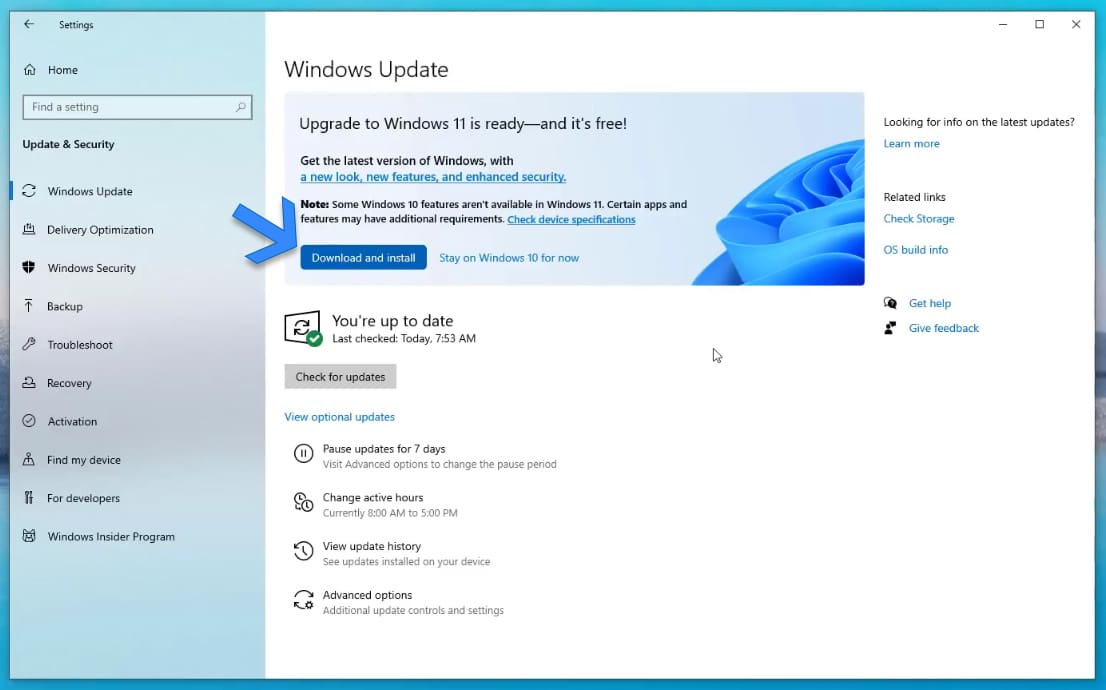 Click on Download and Install to start the upgradation process.
4. A popup agreement will appear on the screen. Scroll down and then click on Accept and Install.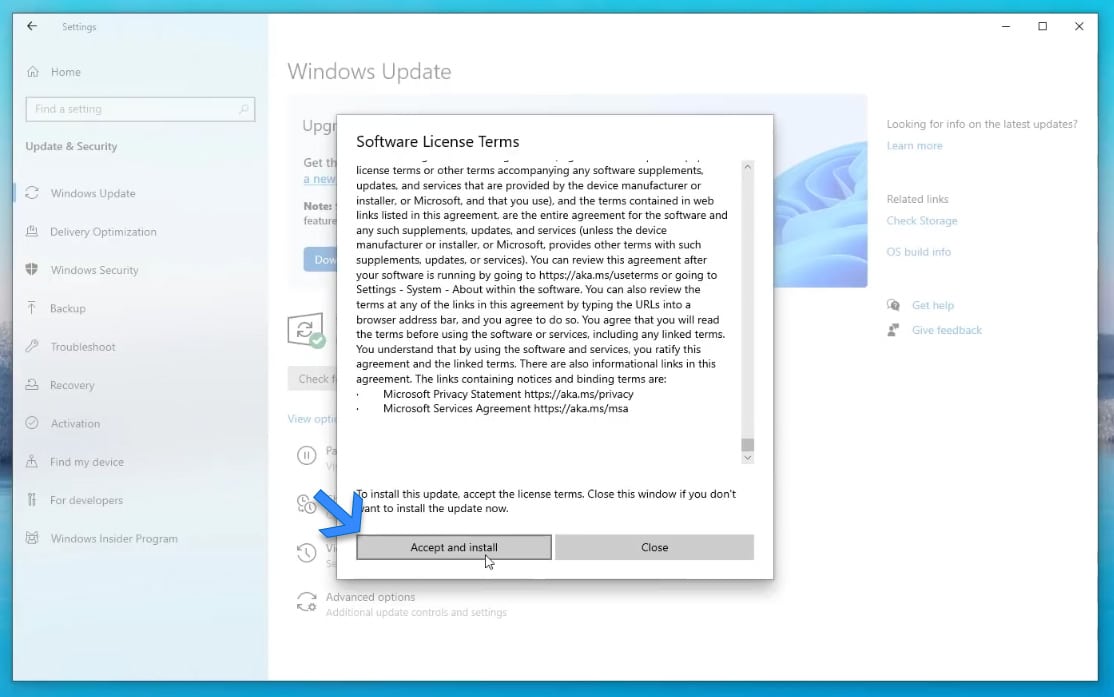 Now sit back and relax while the Windows 11 update is downloaded to the computer. You can continue to use your computer for other works while it is happening in the background.
5. After the update is downloaded, a notification will pop up. You can either begin the upgrade Windows 11 process right away or do it later if some backup work is pending on the computer.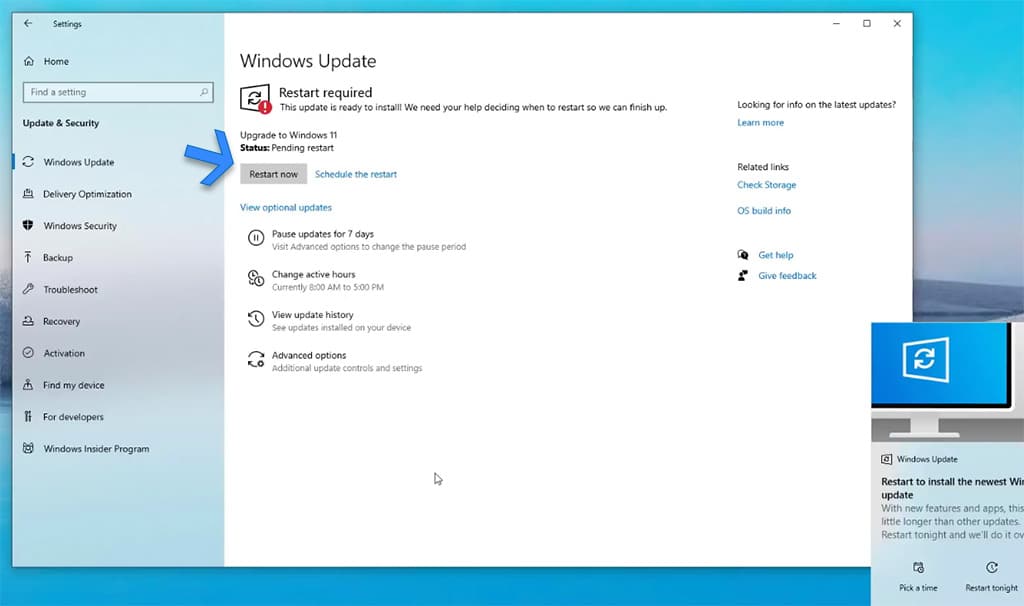 6. You will see the updates screen after restarting the computer. Once the update reaches 100%, it will restart again, and you will be greeted by Windows 11 welcome screen. 
---
Upgrade to Windows 11 Not Appearing?
This is a common problem for many Windows 10 users. Many are not getting the option to upgrade to Windows 11 even when TPM 2.0 is enabled.
You can download Windows 11 ISO File and create a bootable disc or USB Pendrive using a free tool.
Also Read- How to Get Help in Windows 11
Download Windows 11 Early Beta Version
If you can't wait till fall and want to try out the latest Windows 11 as soon as possible then there's a piece of good news for you.
Microsoft will officially release an early beta version of Windows 11 next week which will be available for hose in the Windows Insider Program.
Later in July, a public beta will be released. Anyone can install the public beta version of Windows 11 on their PC.
As a matter of fact, we will publish the complete Windows 11 installation guide once the public beta is out.
We advise our readers to avoid installing Windows 11 Beta version on their primary computing devices as it might have bugs and incompatible driver issues.
Only install Windows 11 if you have a second PC lying around.