If you are a Windows user, you have a lot of Internet browser options. However, most users just end up using Microsoft Edge or Google Chrome.
Chrome occupies around 64% market share worldwide (including Apple devices) with Safari being second.
But what if you have recently switched to Windows from Mac or iPhone and want to download Safari Browser For Windows PC or Laptop?
Apple discontinued Windows support for Safari in 2012 so if you want to use Safari on your Windows 11/10 device you'll have to download Safari version 5.1.7 which works completely fine on Windows.
This old version of Safari may not be blazingly fast but still has a few features that Google Chrome does not have.
Such as a Top Sites Tab which shows your most visited sites, a reading list which is a secondary bookmarks sidebar, a customized toolbar, etc.
How to Download Safari Browser on Windows 11
1. Go to the Safari 5.1.7 Download Page.
2. Click on the download button.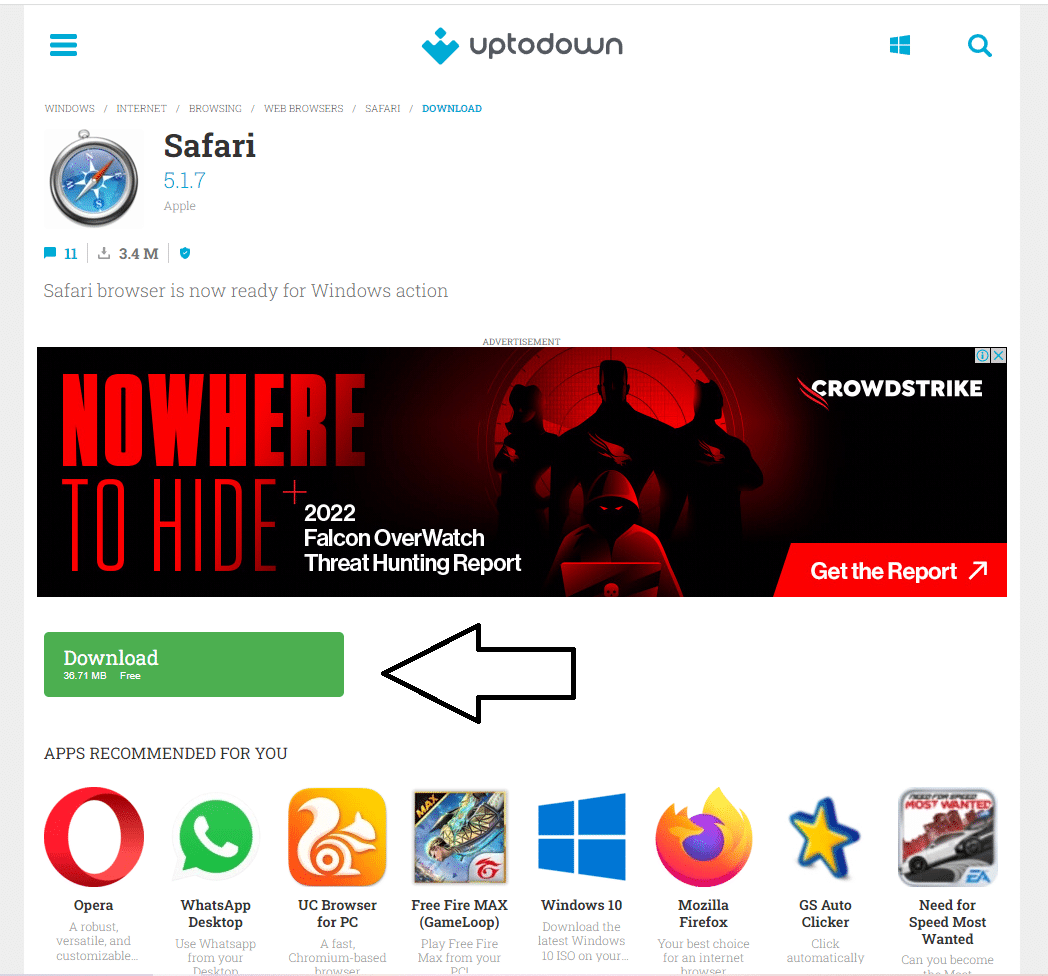 3. Now, open File Explorer and go to the folder where you've downloaded Safari.
4. Double-click on the Safari Setup .exe file.
5. Click on next to bring up the license agreement details.
6. Now, accept the details and click on next again.
7. Choose the installation options you want (You don't need to install "Bonjour" or run Safari on Windows).
8. Choose the folder where you want Safari to be installed, you can also use the default installation folder.
9. After Safari has been installed, you can choose to open it after the installer exits by checking the box.
10. Click on Finish and you're done!
Safari 5.1.7 Best Features
Click on the "Top Sites" button to see the sites you frequent to the most. You can also edit this tab and add sites you want to visit with just a click.

Click on the "Eyeglasses" icon to see your reading list.

Click on the "Bookmarks" button to see your bookmarks and also cycle through their thumbnails.

Conclusion
Hope you enjoyed our guide to Download Safari on Windows 11.
The latest versions of Safari do not support Windows, so if you want to use them you will have to use virtualization software like VM Virtual Box or HyperX to run macOS virtually and use the latest versions of Safari there.