Sony pitched PlayStation 2 in the hopes of imitating the success of its predecessor against the mammoth offerings by Xbox and Nintendo.
What the Japanese electronic giant didn't realize was PS2 would become the most successful console in history in terms of sales. The title is unchallenged today with no competition in sight.
The celebrated console paved the way for the next giant leap in console gaming, transitioning to CDs from cartridges.
PS2 had a giant library of nearly 4,000 official games that the gaming enthusiasts continued to play till the console gave up. That cannot be the limiting factor with the way computing power has grown in recent times.
PlayStation 2 emulation has pioneered to the point where you play any of the PS2 games. Here we have a closer look at the best PS2 emulator for Mac computers.
Best PS2 emulator for Mac
Find dozens of fakes, but there is only one working PS2 emulator for Mac. Only PCSX2 and AetherSX2 can run PlayStation 2 games on a Mac computer.
We shed light on how to get it running on MAC through two different methods.
How to run PCSX2 on Mac
Mac Version
Get ready for a few bugs and glitches along the way, as it is a bumpy ride for Mac users. Head straight to the download page hosted on Github.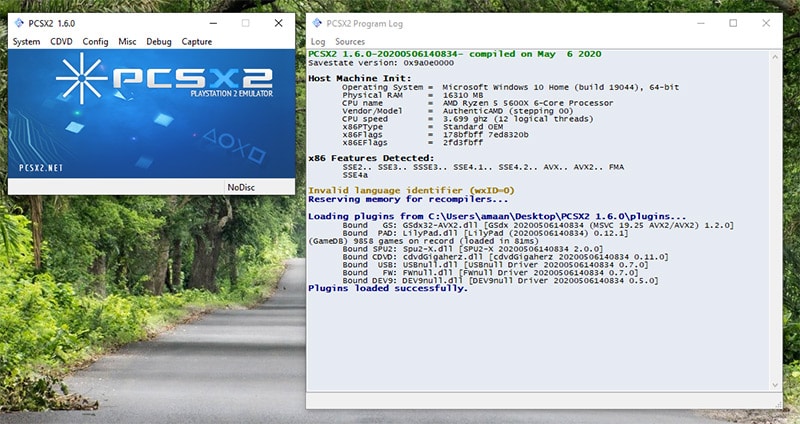 The PS2 emulator for mac has undoubtedly made leaps forward, but it has some work to do compared it its Windows counterpart.
You can install it just like any other macOS compatible app, which is, in fact, available for both 32 and 64-bit. macOS Mojave was the last to feature 32-bit before Apple transitioned to the latter.
Windows version using Wine
Windows-based PS2 emulation is a few blocks ahead in speed, efficiency, and compatibility. You can run it on Wine, which is essentially an emulator for running Windows apps on macOS.
Follow this detailed Reddit guide on installing PCSX2 on macOS with WINE by u/kingganjaguru. Install Wine straight away and then load the best PS2 emulator for Mac in no time.
If you don't fancy a lengthy thread and prefer something easier, watch this video tutorial by Sonar Systems.
What's packing?
We get a portable version for Windows that can run through Wine. They recently added Vulkan rendering, which would be happy news for mac users.
PCSX2 recently achieved 100 percent compatibility, meaning all games boot up, and none are stuck on the loading screen. Over a percent of tested games are perfectly playable, and almost 98 percent are playable just fine.
Keep your BIOS and ROM dump handy as they will be needed on launching it for the initial launch. Play most PS2 games in 4K, thanks to the custom resolution support. All leading game controllers are supported.
There is something for content creators here. Record your gameplay and post it on your channel using the F12 hotkey on the keyboard.
PS2 Emulation On MAC Using AetherSX2
AetherSX2 is the best PS2 emulator for M1 Mac. Currently, in alpha, it can emulate several ps2 games on your MacBook or MAC PC.
AetherSX2 does not support older Intel-based MAC. Since AetherSX2 runs native ARM code it easily supports Apple M1 MACs that are Arm-Based.
---
Over to You
Volunteer developers are sweating it out to improve the PS2 emulator on Mac. You can expect further enhancements with time.
You can always try RetroArch with PCSX2 core or the web player to play PS2 games online on Mac. The former adds more complexity for a few users, so tread with care.