With the help of Bluestacks, one of the most widely used Android emulators for Windows PCs, Laptops, and macOS, you can play some of the top Android games on your computer for free.
Your Windows or Mac PCs can act as though they were running the Android operating system thanks to this piece of software.
The core features of Bluestacks App Player can be used without paying any money; however, access to some advanced and extra features requires a membership.
While Bluestacks may be the most widely used Android emulator, it requires lots of memory and is slow. Some users are also worried if BlueStacks is safe after the hack in 2019.
There are other lightweight alternatives that may be more suitable for your needs and serve better to run android apps on a Windows PC.
You might be a gamer who enjoys playing intricately detailed games, in which case Bluestacks might not be the best option for you.
Instead, you may prefer to use other emulators with an amazing user interface that is just as effective.
Best Bluestacks Alternatives
Looking for the best Bluestacks alternative to use on your Windows 11, 10, or Mac PC? Here are the best options you should check out:
1. Nox App Player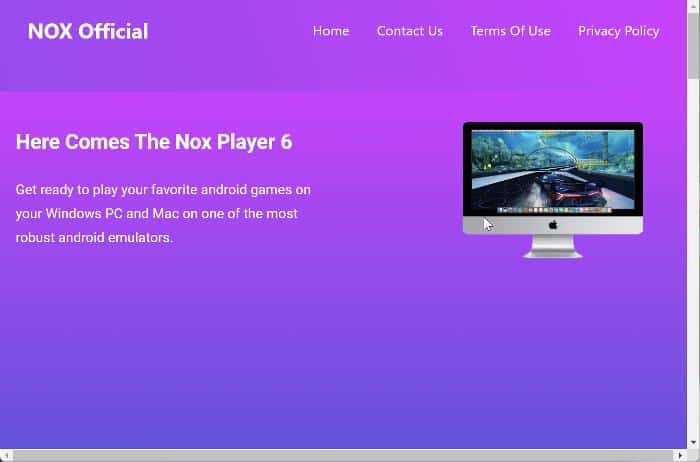 Nox App Player is an easy-to-use Bluestacks alternative that may be used to run Android apps on Windows and Mac computers.
The emulator runs Android games very smoothly, giving the user a gaming experience similar to that of a PC or a gaming console.
Likewise, it makes it easier for you to play Android games on your computer because it has a built-in Google Play Store. Therefore, finding and downloading any software will be considerably less stressful.
This Android emulator has a user interface that is friendly and very straightforward to use. It is simple to map games and other control-related programs thanks to its basic controls and intuitive keyboard.
In addition, the Nox Player app outperforms Bluestacks regarding root access. You may know how challenging Bluestacks rooting can be if you have attempted it.
If you use Nox Player, on the other hand, you only need to turn on a toggle in the settings since it is built into the program. It's also important to note that the emulator supports gamepads.
Key Features
Very easy to use
Smooth gaming experience
Built-in with Google Play Store
Support Gamepad
Has root access feature
---
2. LDPlayer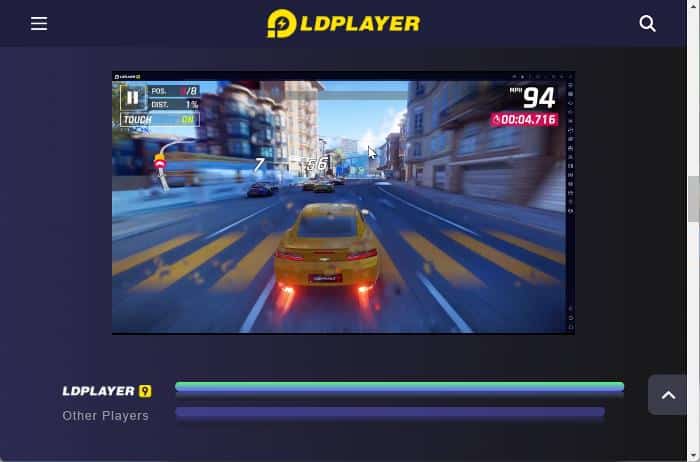 LDplayer is regarded as one of the best alternatives to bluestacks because it's fast; if you enjoy playing fast-paced games on your Windows PC, you would love this emulator.
You don't need to worry about the UI; it's user-friendly. LDplayer is also recommended as the best Android emulator for Windows-based gaming systems. Yet more justification for your decision to consider it as an option.
Some of its amazing capabilities include a script recorder, gamepad control, and the one that sets it apart; multi-instance.
You can run two or three instances of the software simultaneously, thanks to its multi-instance feature. There is also a pre-installed LD store from which you can select your preferred game.
Furthermore, LD Player is packed with a ton of amazing features designed just for gaming, including customizable controls, fast frame rates, and excellent graphics. Its popularity has only grown since it was initially released, which is resounding proof of the level of performance and compatibility it possesses.
Key Features
Enjoy playing fast-paced games
Support Gamepad control
Has multi-instance support
---
3. Memu Play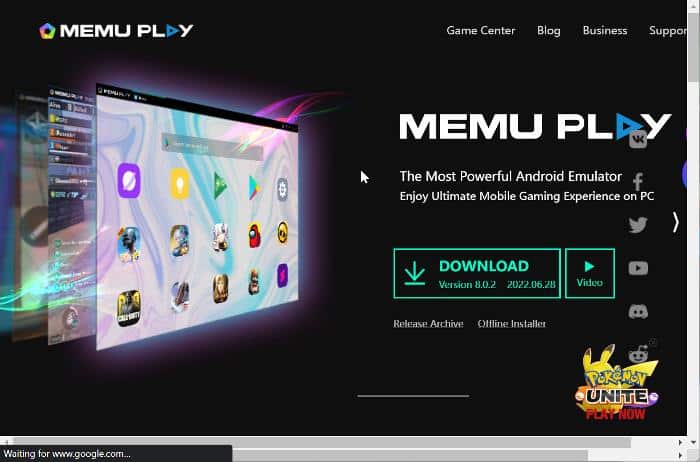 If you're looking for an alternative to Bluestacks to help you run Android applications on your personal computer and features a fantastic user interface alongside a streamlined design that doesn't put a strain on your computer's resources, then you should consider Memu Play.
This emulator supports AMD and Intelx86 processors and works effectively well to run Android applications on Windows PC. Just like some other Android emulators we've mentioned, this one, too, is capable of running multiple instances.
MemuPlay provides a hassle-free environment in which your Android applications and games can be run on PCs. It works flawlessly with the Kit Kat 4.4, Jelly Bean 4.2, and Lollipop 5.0 operating systems.
You have the convenience of enjoying the thrill of playing your preferred mobile games on the bigger screen of your desktop computer, where you'll find gorgeous visuals and superior controls.
Key Features
It's a lightweight
Can run multiple instances
Has a built-in game store
---
4.GenyMotion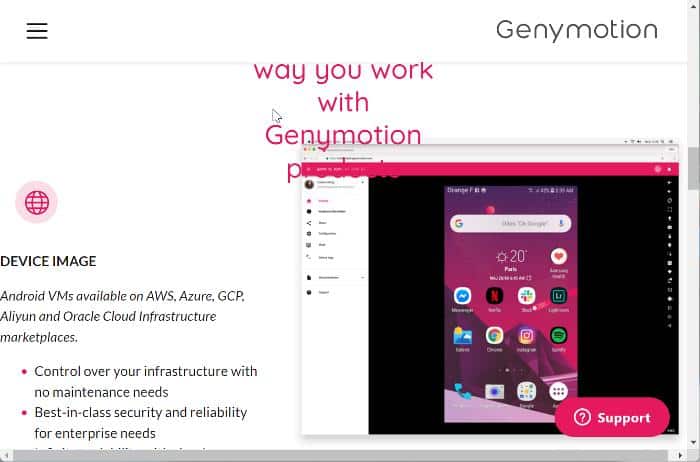 GenyMotion is another best Bluestacks alternative that supports a fresh set of features and can be used with Android Studio and Eclipse. The fact that it is free is the part that you would probably find interesting.
Even better, Genymotion allows you to create and test Android applications with the help of its built-in 3000 setups to make this possible. With this Android emulator, you can depend on your computer system to operate your games and mobile applications as quickly and smoothly as possible.
Like most of the other Bluestacks alternatives on this list, GenyMotion provides a straightforward and uncomplicated user interface. Besides, this emulator allows you to utilize the full potential of the graphics processing unit (GPU) in your device.
Apart from being entirely free of charge, it does not include any intrusive advertisements. Lastly, it promises low latency and high streaming performance, and it can easily support all of the modern games and applications for Android.
Key Features
Support Android Studio
3000 built-in setups for creating an app
Low latency and high streaming performance
---
5. Andy android emulator
This powerful and feature-rich Android emulator is one of the top Bluestacks alternatives.
Andy Android Emulator has an impressive and well-organized user interface, which is a fantastic overall experience.
The emulator comes equipped with a technology known as an AWD Launcher, which indicates that any program that you download on your smartphone will be automatically loaded on the screen of your desktop computer.
In terms of stability, Andy Android Emulator performs better than Bluestacks as games load up more quickly on this emulator.
It can also instantly synchronize with your PC as a touchscreen mobile controller. Although the program is free, there is also a "Pro" edition that offers more sophisticated features.
Compatibility for the Playstation and Xbox, camera integration, cloud storage support, microphone support, and other features are also noteworthy on this Android emulator.
The Andy Android Emulator is a wonderful alternative to Bluestacks, and it helps you connect your personal computer with your Android device.
Key Features
Impressive UI
Loads download from Android automatically to your PC.
Cloud Storage support
Very stable
Download Andy Android Emulator
6.YouWave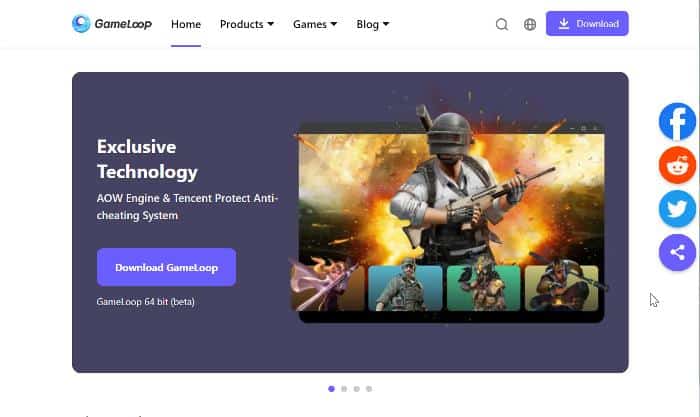 YouWave Android Emulator is a great alternative to Bluestacks for running Android applications. The emulator works with 32-bit and 64-bit versions of Windows operating systems, from Windows XP to Windows 10.
YouWave's app store for Android may also be used directly on a Windows computer. YouWave is available in both a free and a premium edition, so you can choose the one that best suits your needs.
Key Features
Support multiplayer games
Has both free and premium package
---
7. Remix Operating System Player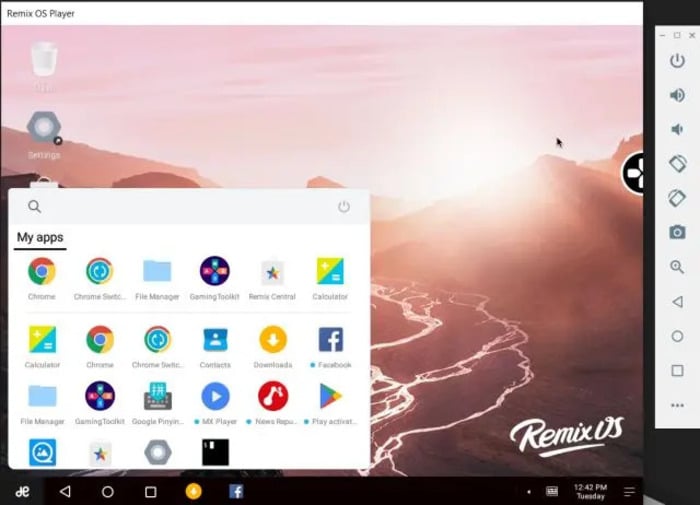 This is a full-featured Android emulator that works in the form of an OS itself. Remix OS Player is one of the best Android emulators currently on the market due to its features.
The emulator's dependability, along with the fact that it has a ton of features like button mapping, native support for Google Play, and custom setup choices for signal strength, network type, location, battery, and more, is what sets it apart from the competition. By completely replacing the operating system, the application replicates the Android operating system on your computer.
You could try out the Remix OS Player because it is one of the best-known Bluestacks alternatives due to its stability and functionality.
Key Features
Works as an OS itself, so it's very dependable
Native support for Google Play
---
8. GameLoop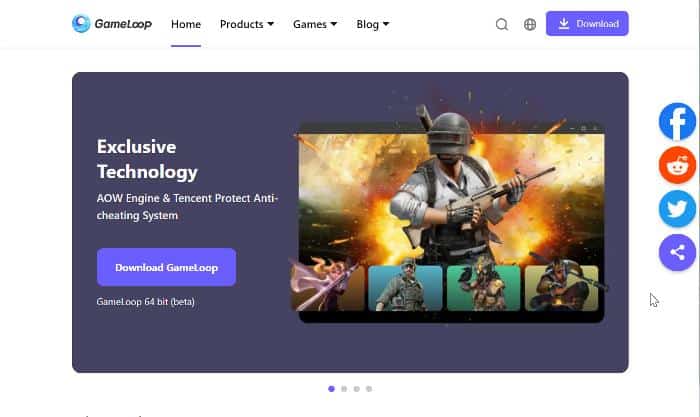 For gamers who want to play a range of Android smartphone games on their personal computers, Gameloop is among the best bluestacks alternatives.
If you want a simple platform for browsing applications and playing Android games online on your PC, this is the choice for you. When you use the emulator to run programs on your device, it works without a hitch.
As a result, if you enjoy gaming, Gameloop should be tried as it allows you to play hitch-free versions of classic titles like COD, PUBG, Clash of Clans, Garena Free Fire, and Subway Surfers.
Gameloop provides support for both the mouse and the keyboard's mapping functions. In order to make accessing games more accessible, it has support for the dedicated Play store. All these features are, however, absolutely free to use.
Key Features
Has mouse and keyboard mapping
Provides a seamless gaming experience
Has dedicated Play Store
---
9. AMIDuOS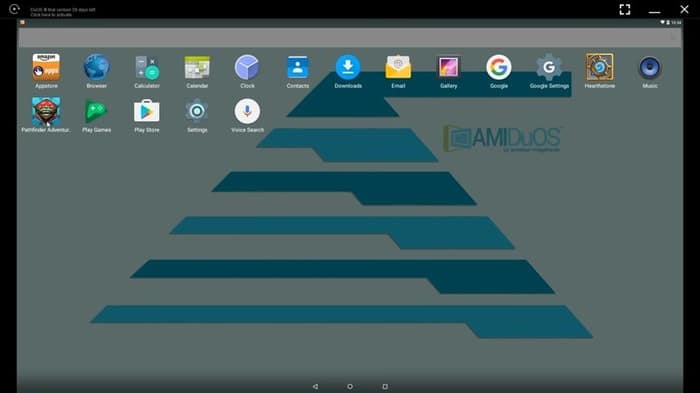 The AMIDuOS program is a dependable and stable way to run Android OS apps on a Windows-based computer, tablet, or phone. It differs from other similar software solutions as it comes with multi-point touch functionality on tablets and includes pinch and zoom features.
AMIDuOS is also highly regarded as one of the best Bluestacks alternatives because it supports almost all devices and setups. It ensures that desktop versions of mobile games and applications may be launched and run smoothly. In addition to supporting standard Android apps, it supports various peripheral features like hardware acceleration, OpenGL, device speakers, and microphones.
The program enables Android OS-emulating game controls and resolutions. It gets even better. It's designed to allow for SD card storage configuration and database sharing. Additionally, it offers file sharing. Overall, It guarantees a free, quick, and accurate Android application operating experience.
Key Features
Very stable
Comes with multi-point touch functionality
Allow SD card storage configuration
Support hardware acceleration
---
10. ARC Welder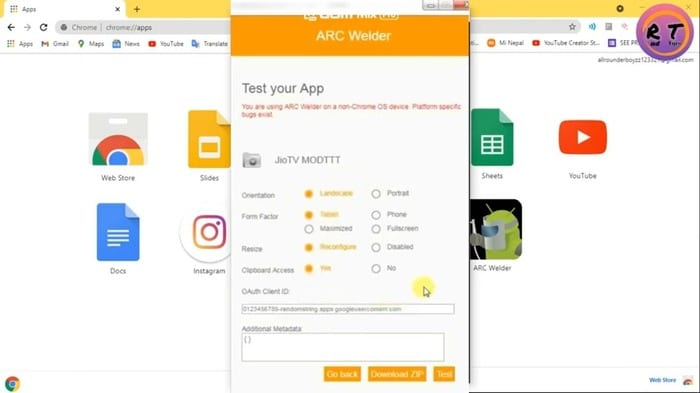 ARC Welder is the acronym for App Runtime for Chrome, which completes this list of the top Bluestacks alternatives.
Thanks to this emulator, all well-known Android applications can run faultlessly through the Chrome browser on a Windows PC and other OSes. The program is completely free and works as a browser extension.
Also, ARC Welder has a fully automated workflow, and intuitive user interface as its key features. You should be aware that the ARC Welder emulator only supports APK files; therefore, if you want to be able to use Android apps on the emulator, you must download them as APK files. As an extension, it is pretty easy to use; all you need to do is add the extension to your web browser to get started.
Key Features
Comes as an extension, so it is pretty handy
Fully automated workflow
Conclusion
There are several android emulators that can be used instead of Bluestacks. These applications differ slightly from one another as some have added functions. You should simply go for anyone that best suit your preference from the list.
BlueStacks Alternatives FAQs
Is it safe to use Bluestacks alternatives?
Despite the fact that there are many unsafe Bluestacks alternatives on the internet, there are still a select few that can be used without any fear. The options covered in this article are among the safest.
Why do your Bluestacks run slow?
There are different reasons why your Bluestacks might be running slow. Here are a few:
Outdated version
BlueStacks has multiple versions, just like any other software program. Each new version improves upon the previous one by addressing any bugs or other problems that may have been introduced.
Turned off virtualization 
When working with a variety of apps, especially emulators such as BlueStacks, virtualization proves to be an indispensable feature that improves the efficiency of your computer system.
It is especially important to have this while using BlueStacks on Windows to run Android applications. Thus, turning on Virtualization makes it possible for the emulator to function more fluidly.
Wrong Display Settings
BlueStacks, like a large number of other apps, gives you the ability to tweak and customize its display settings so that you may achieve the image quality that best suits your needs.
When playing games or using the app, increasing the display settings can result in slowness and screen stuttering; however, increasing the display settings will give you higher image quality.
This is especially true if the settings you use do not correspond to the display specifications of your monitor.
Outdated Graphics Drivers
If your graphics card drivers aren't updated, you won't get the most out of it, no matter how powerful your graphics card is.
BlueStacks is one of those resource-intensive applications that cannot function without the most recent graphics drivers installed.
In addition, if you want to play games on your computer, you need to have the most recent graphics drivers installed.
What can you do to speed up your slow Bluestacks?
Here are a few things you can do to speed up bluestacks to ensure you get the optimum experience:
Virtualization should be turned on for your computer.
Ensure that the graphics drivers on your computer are always running the most recent version.
Free up memory on your computer by closing any applications that aren't being used or needed.
Which emulator is best for Free Fire and PUBG?
Tencent's Gameloop is the best emulator for playing PUBG mobile on PC and LDPlayer is the best emulator to play Freefire on Windows PC.
Which emulator is faster than Bluestacks?
LDPlayer and GenyMotion are the emulators that are faster than the Bluestacks.