Single player is good but there is nothing like playing multiplayer games with your friends. You start a LAN network and your friends join in to play games. That's the best time spent together spent laughing, making memories and playing a game you all enjoy.
But fun takes a pause as you or your friends move away for work or studies. The distance should not come between gaming with friends.
That is where apps like Tunngle and Hamachi come into play. They made it possible to play LAN games online with a person sitting in another part of the world.
The former has been discontinued while Hamachi has become unstable and restricts players to five on free accounts. Don't worry as we are going to discuss the best Hamachi alternatives to let you continue virtual LAN gaming friends.
These apps like Hamachi will let you play games online with friends on a virtual private network. This comes quite close to playing on LAN with low ping of 20-40 ms and no lag.
---
What is Hamachi?
Hamachi is a virtual private network (VPN) software that allows users to create a secure connection between computers or networks. It is often used to create a virtual LAN (local area network) that allows remote users to access a private network for gaming.
It is used to connect with friends and play games that normally would be only available locally, but with Hamachi it could be played remotely. For instance, there is a LAN party for playing Battlefield 4, you can join it from anywhere in the world through Hamachi.
---
Best Hamachi Alternatives
ZeroTier is an underrated Hamachi alternative that is amongst the easiest way for LAN gaming with friends over the internet. Sign in and access the web interface directly without needing to install the applications.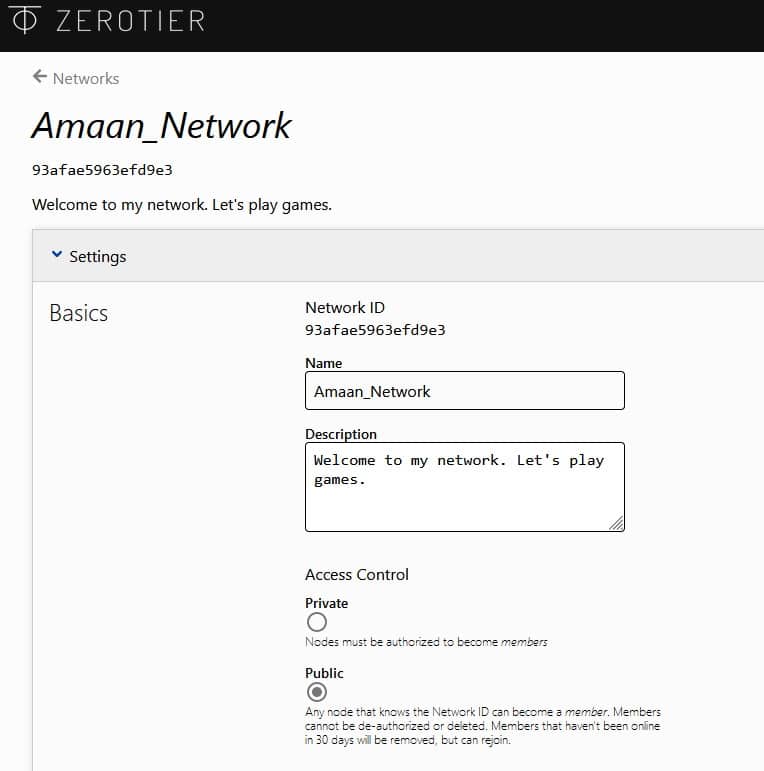 Instantly create a network ID using the interface and other users can join your network using the 16-digit alpha-numeric ID. They also have an app that is available for a wide range of platforms including Android. It can be installed with a single click.
The desktop app has no interface but an icon appears in the taskbar. Right-click and click on the network ID to share with friends. You can also join other networks by entering your ID.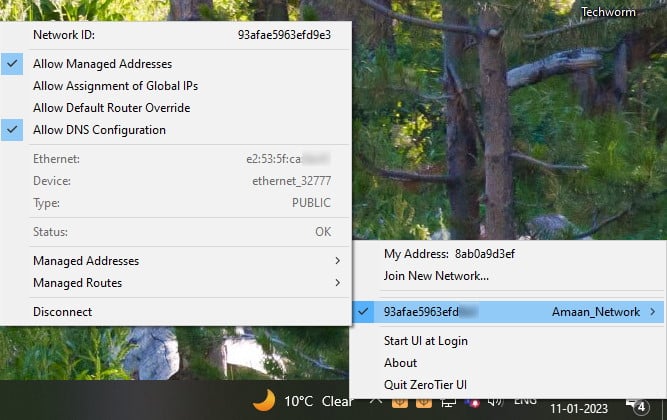 ZeroTier is really useful for playing multiplayer games such as Minecraft, Terraria, Age of Empires, amongst other games.
---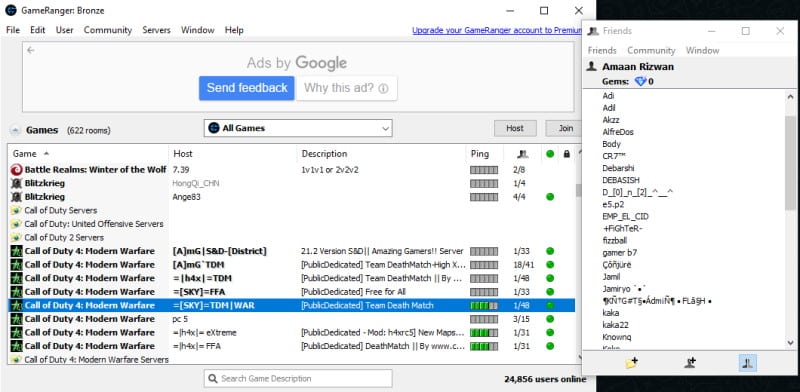 I remember playing FIFA using GameRanger with less ping and lag than the actual EA servers. This alternative to Hamachi started as a project of LAN gaming for macOS, and later became available for other platforms including Windows.
It serves as a platform for creating and joining online game rooms for a variety of multiplayer games, including older titles that might not have official support for online multiplayer anymore. You can check the supported game list here.
GameRanger has a lobby browser where different users host lobbies for different games. Chat with each other while in the game rooms, make friends lists, and host their own games. The Hamachi like software also provides players with detailed statistics of each game, including the number of games played, wins and losses, etc.
You can join game rooms for different games, invite your friends to play with them or join public game rooms to play with other GameRanger users. The software is free to download and use, and it is available for Windows and macOS computers. It is compatible with many popular games, including games from companies like EA, Activision, and more.
---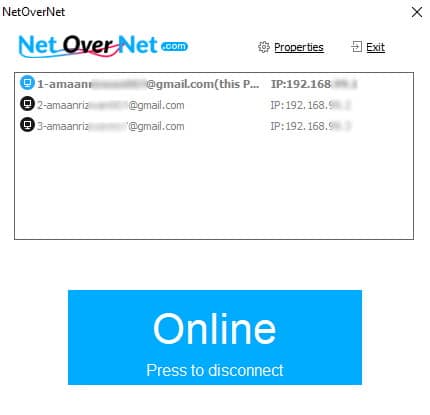 NetOverNet does not kid around with a complex first-time setup. Create an account and you will get IP addresses in the dashboard. Download the client with your account logged in to use it for multiplayer LAN gaming right away.
Tell your friend to log into NetOverNet client and use the same credentials to join the network for a remote connection. Select an IP address and click on the big blue button to connect. Make sure your friend is active when you are trying to connect.
You can connect up to three players on the free plan with a maximum speed of 4 Mb/ sec, which would be enough for moderately graphics intensive games.
---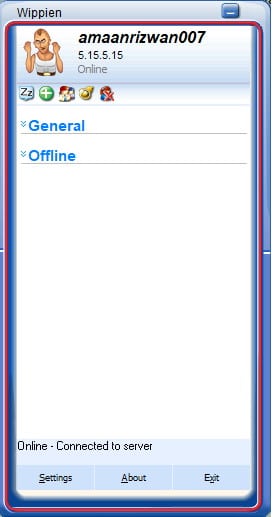 Wippien is an amazing Hamachi alternative that appears to be complicated but frankly it is one the easiest P2P VPN software out there. It relies on WeOnlyDo wodVPN component for the connection.
It simply directs traffic through the Virtual Network Adapter using the wodVPN to make it work. Create a Jabber account for logging into the Wippien client by clicking on the test server button for connection.
You can also create an account in the client using your Gmail account. It work that way but we encountered errors while connecting at times so a pre-existing Jabber account would be better.
Wippien also includes instant messaging and voice over IP (VoIP) capabilities, making it a versatile tool for remote collaboration and communication.
---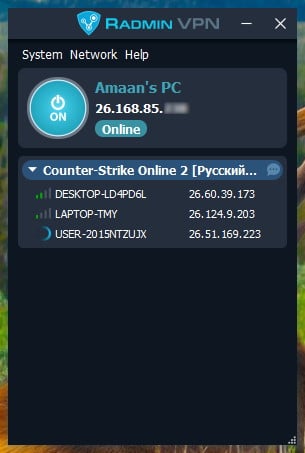 Now we have an open-source and free alternative to Hamachi. Radmin VPN offers you the same features as Hamachi while not charging a penny for it.
Their app does not require installation either. Run the Radmin app and you can instantly connect with friends to play games as if you are locally on LAN.
You can create a network by putting down a name and a password. Your friend can join by entering the same while your app is active and shows the online status.
Just like GameRanger, you can browse networks (instead of lobbies)for different games by going to the Gaming Network tab in the Join Network menu. This lets you match up with strangers and play games online.
---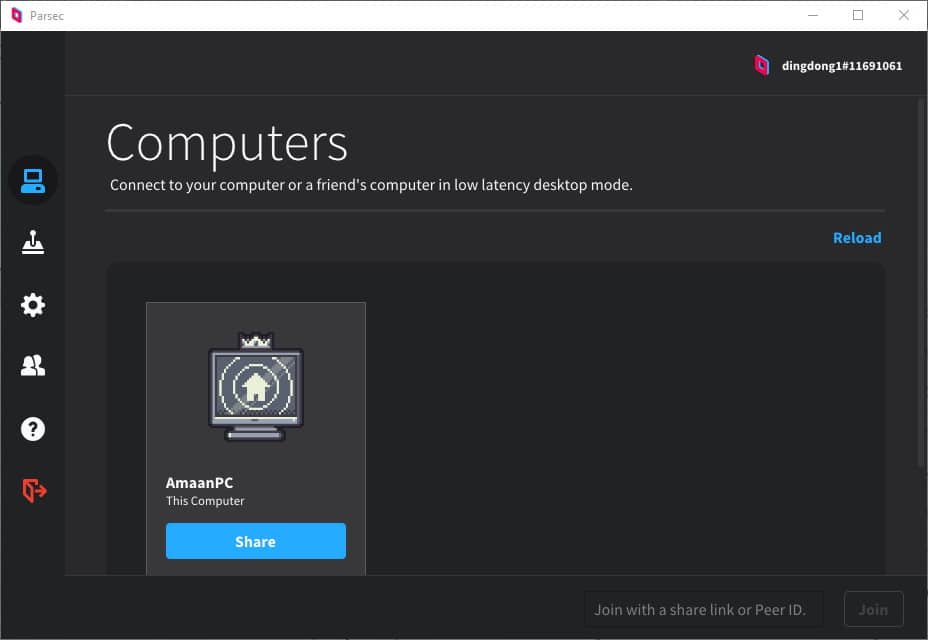 Parsec is everything you want in a LAN gaming software but better than Hamachi. While it is advertised as a way to do arcade gaming but the good stuff lies with the multiplayer LAN liek gameplay through the co-op mode in 60-FPS. 
Share a link with your friend and they can connect using the browser, without installing the app. Deactivate the link after your friend has joined to avoid uninvited guests.
Parsec supports up to 4K streaming over the internet so you can game in full glory just like playing on LAN. Along with that, you can play arcade games in lobbies hosted by other players.
The app also lets you host your own server and play multiplayer games online with strangers.
---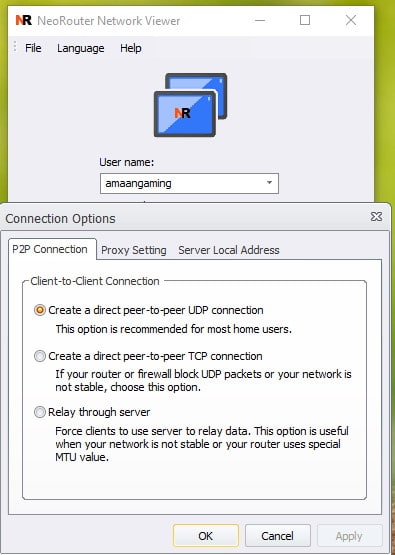 Neorouter is another free Hamachi substitute which is easy but appears difficult to setup. Create a domain from here and remember the domain name, password, which will be the login credential for the desktop client.
Share the login information with your friend who will need to log in by running the client on their computer. Then you can start playing LAN games through an online P2P connection.
You can add more functionalities through the add-ons, which include features such as screenshare, manage files, remote desktop, etc. Load them in the client through the add-ons menu.
There are premium and free versions of the Neorouter. You can use the trial for a maximum of 28 days before it expires. The free version can be self-hosted and used for a  LAN like connection to play games.
---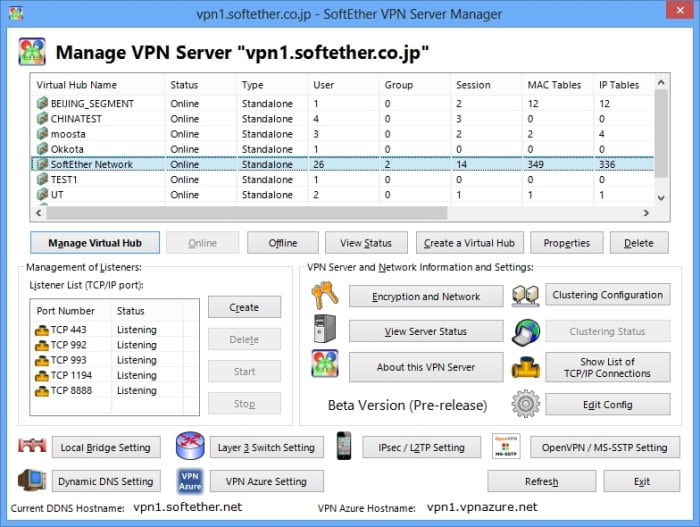 Software Ethernet, popularly known as Softether is a free and open-source multi-protocol VPN software. It is available for Windows, macOS, Linux, Android, iOS, BSOD and other capable platforms.
Break down intensive firewalls of your region or by ISP(interent service provider) using SSL VPN to play online games together like LAN. Speed is not the issue here as architecture supports 1 Gbps speed so the sky is the limit here.
Set up multiple connections for different games through the Softether interface. You can manage a number of people on a server even without the GUI (graphical user interface) through the command line tool. This comes in handy when the client is not available to be used.
---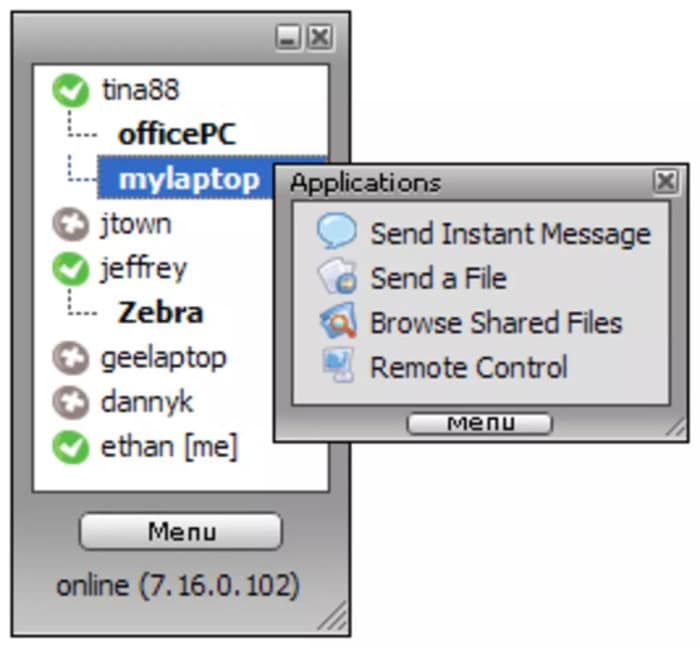 Create an instant private network between users through Remobo. Connect with each other over the internet and use the network like you are on LAN. Add friends to your account by adding their ID.
This Hamachi alternative lets you game and chat at the same time. You can also send file, browse shared files and even use friend's computer through remote control.
You don't need elaborate setup to use this application. Create an account inside the client and then you can start connecting with your friends. The registration process has some problems connecting with the server at times so you may need give it a multiple tries.
---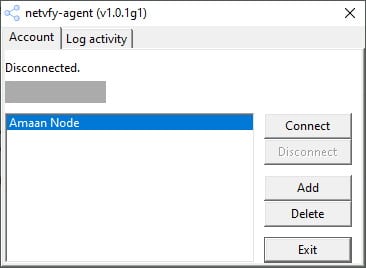 Create your virtual private network for free through Netvfy and play games like LAN. Your friend can join your server using a provision key.
The setup is incredibly easy as you first have to create and log into the account. Then add a network from the dashboard and you will get a provision key, which is like an address for you and your friend to join.
After that you and your friend should install the Netvfy agent. Launch the app and connect to a network using the provisioning key.
Netvfy can be installed on Windows, macOS, and various Linux distros. There is a command line version available for the Windows version.
---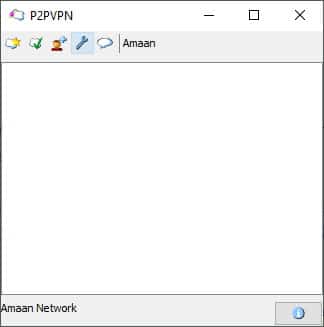 P2PVPN was developed by a student as a part of his thesis. It is written in Java and is a decent free alternative to Hamachi. Download the zip file and extract it in a folder to create a virtual LAN server for playing games.
Create a server by clicking on the create network button. Invite the friend to connect using the invitation code which are several paragraphs long. Click on the i button to see users on your server and active connections.
You can also simultaneously chat with the users on the server just like a normal messaging platform. It also sends notifications for new messages.
---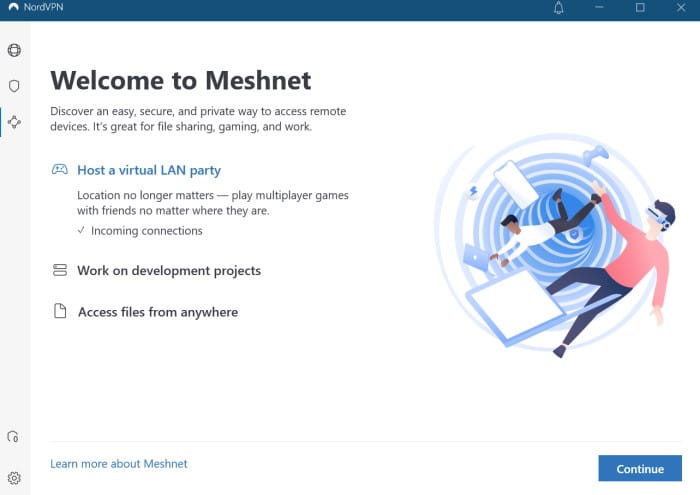 NordVPN has a neat Meshnet feature that can let you use Virtual LAN to play multiplayer games as if you are on the same network.
All of the users need to have a NordVPN account. If your friend is not willing to subscribe then they can get started with a 7-day trial through the mobile apps.
Log into the NordVPN app and turn on the Meshnet. You will get a unique device's Nord name and IP address. Both can be used to access devices from linked devices. Add a new device of your friend by sending them an invite to their email.
---
13. NetBird VPN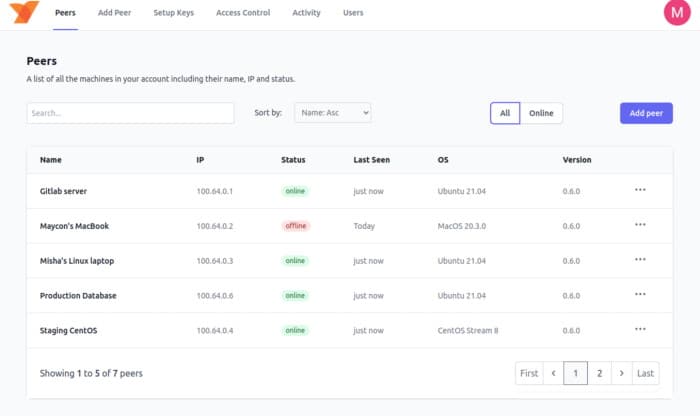 Built on WireGuard protocol, NetBird is a no-configuration VPN that is ideal for virtual LAN just like Hamachi creates to play multiplayer games with friends over the internet.
Create a private network with a few clicks without requiring a handful and complex setups. The P2P connection is fast and you will get a low ping for multiplayer gaming.
Connect all devices to a private mesh network to get an effortless gaming experience without lag. You don't even need a centralized VPN gateway to manage connections and their security.
NetBird also lets you set individual rules for connected users to manage their access along with participating in certain games.
---
Now we move to a Hamachi alternative which is a little complex to set up. Freelan provides the most control and autonomy for virtual LAN for experienced users.
There is no GUI to use here and everything is through the command line and scripts. You need to manually configure the files to establish the connection. They have extensive guides on getting it running.
You will not experience a ping spike or stuttering while gaming online as the server is setup on your computer. Other players will join your server and then can play games like LAN.
Freelan is open-source and hence you can customize it the way you fancy. It can be tailored to your individual needs.
---
15. Port Forwarding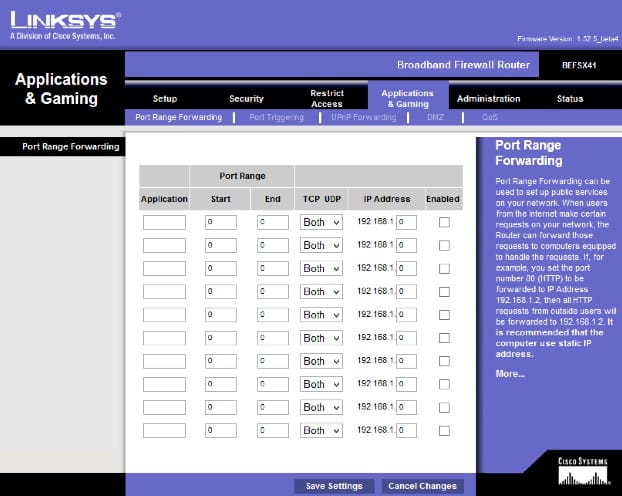 Port forwarding is a great technique present on most routers to emulate virtual LAN for multiplayer gaming. The only downside is that it is a little difficult to set up for a novice user and you will need to port forward for every game you want to play with friends.
To forward a port, you need to log into your router's web interface(generally 192.168.1.1 or any IP address) and find the port forwarding section.
You will need to specify the internal IP address of the device you want to forward the port to, as well as the port number you want to forward. Once you've saved the settings, the router will forward any incoming traffic on that port to the specified device.
The most comprehensive guides are on port forwarding are available on this site. Find your router model and start setting up port forwarding by following the tutorials.
---
FAQs
Is Hamachi being discontinued?
Hamahi is still being used and has not been discontinued. Hamachi was acquired by LogMeIn in 2009 and is currently available for Windows, MAC, Linux, Android, and iOS.
If Hamachi stops working on your PC you can check your Antivirus to unblock it.
What can you use instead of Hamachi?
ZeroTier is perfect to be used instead of hamachi as it provides better features and compatibility across devices.
Is Hamachi still free?
Hamachi provides free, and premium subscriptions. You can use an unlimited number of free and paid networks under your account.
---
Over to You
These were the best Hamachi alternatives available to do virtual LAN gaming with friends from anywhere in the world.
You can try different Hamachi substitutes and use the ones that provide low ping with minimal lag.