The Chromium-based web Brave Browser is not your safest bet for a quick browsing session, followed by hitting the cleaning button to clear out the history.
Brave browser has been caught by a user leaving traces of history, as reported by a user on Github, and later someone posted it on Reddit.
What is the issue at hand?
When a user clears his/her history from the Brave browser, it seems to leave some traces behind the Top Visited sites.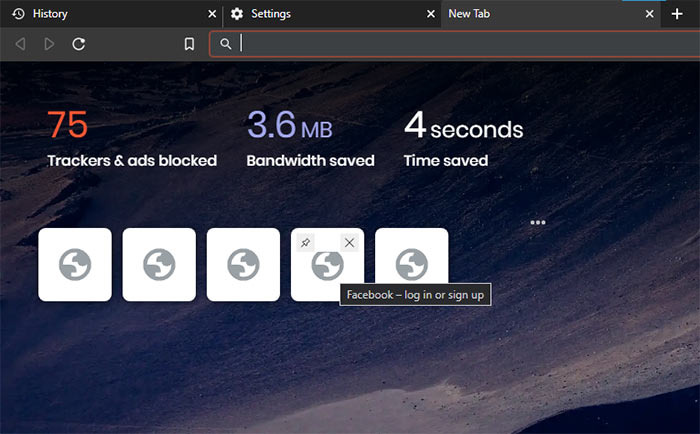 The Top Sites cannot be cleared off, and they appear on the new tab, even after repeated attempts to clear the history.
We tried re-creating the supposed bug by visiting random websites to accumulate the data. After that, we did the Advanced Cleaning and ticked all the boxes, including cookies, to leave no traces behind.
Then we visited the new tab, and there we see the Top Visited pages appearing as icons.
How to Fix the Issue?
There are two ways to fix it. The first one involves disabling the Top Sites from appearing itself from the appearance settings (visit from the link from Brave Browser). You won't find your visited sites anywhere on the browser, not even in the cookies.
The second one is the more natural way to manually delete sites from the Top Sites section by clicking on the X button, on top of the site's icon.

Not their First Rodeo with Controversies.
In the past, they have been in hot waters for including a crypto affiliate program ads where Brave earned a top-notch commission for making users sign up through their link and a campaign to raise funds for others(the idea has been dropped after the outrage by fans and industry experts).
Also Read- DuckDuckGo Browser Caught Tracking Websites Visited By User
Over to You

There is a tutorial for walking the users through the nooks and cranny of the Brave browser. However, they seem to have missed the key(read Top Visits section) aspect that they should make the users aware of. 
We are yet to hear from the folks at Brave browser about the apparent "bug," or was it intentional feature? Watch this space for more as the story develops further.