Plex has incredible support for an extensive library of movies, music, and TV shows. It allows you to stream content directly onto your TVs from your library located on a standalone server, personal computer acting as a server.
The media player can do much more than streaming content for you. It has plugins that can enhance your viewing experience altogether.
Before moving forward, you can will need to setup a Plex server using the official guide.
Best Plex Plugins you should install in 2023
FilmOn
Web Tools
Sub-Zero
Tautulli
Plex-Sync
Organizr
Plex Import
Transmogrify
You can watch the UK, European TV Networks for free from anywhere around the world. It also has 600 free channels, while others are behind a paywall.
There are a plethora of documentaries, comedy shows and general TV channels to watch on FilmOn. This Plex plugin offers you free content from around the without charging a penny.
---
Webtools help you organize Plex media content and the server with ease. It is a collection of utility tools for controlling several aspects of Plex.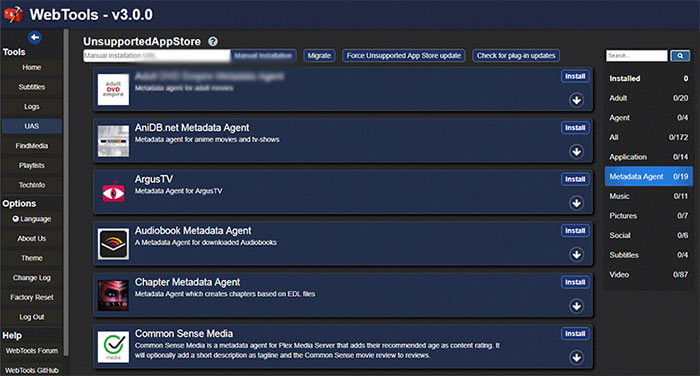 As a part of the tools pack, you get subtitles management, logging too, and other management modules amongst other tools.
You can manage your Plex server easily with the tools offered by Webtools. Moreover, you can host a few apps and channels as well with the plugin.
---
Monitoring your server is essential for the smooth running of all things in the play. Tautulli is one of the best Plex plugins for you, that runs alongside your server and monitors, tracks the server activity.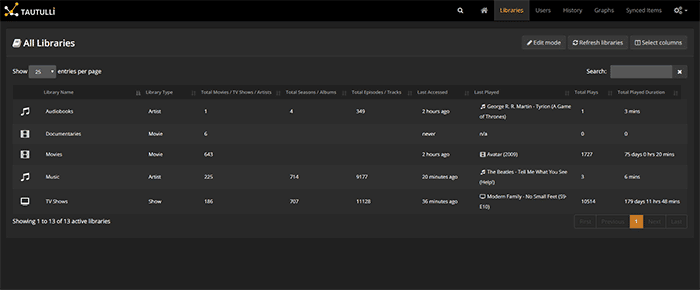 Users can also access statistics such as what has been watched, who watched it, when and where it has been watched.
Additionally, you can track/delete synced content on your server. Detailed media information for all videos, images can be viewed as well.
Moreover, users can set trigger/script notifications for events happening on your server. It would help manage traffic, load and more on the server.
---
We often watch movies in foreign languages for which captions are a must. SubZero is one of the best plex plugins for subtitles.
There is an-built subtitle manager in Plex, which certainly lacks new features and updates. They have been instances where it failed to display subtitles at all.
Subzero searches from 10 different leading subtitles sites(with their APIs) for providing the best matching subtitles for the TV shows, movies you are watching.
Additionally, it keeps on searching for subtitles in the background for the content on your server. You will have preloaded subtitles and wouldn't have to wait for them to load.
Also Check Out – Best Sites to Download Subtitles for Movies, TV Shows
---
Another useful Plex plugin is Plex-Sync, which is a must-have for Plex servers. It syncs content across different servers which means that it will synchronize the watch time, watch/seen status across different Plex servers for various TV shows, movies and other media.
Plex-sync relies on IDs of different media libraries to sync watch status across the Plex servers of your choice with the help of CLI(Command Line Interface).
However, if you want to avoid the hassle of manually syncing content on other Plex servers, you can use Cron.
---
You may be running several Plex servers at once. It is not easy to manage and track them simultaneously. Organizr helps you to set up "tabs" with individual servers where they all can be managed separately without any hassle.
You can add multiple users for the management of the Plex servers from the settings. Themes can be applied to the interface if the default skin feels monotonous.
Additionally, you can access manage your server from mobile as well, from anywhere in the world.
---
Next on the list of the best plex plugins is Plex Export. It allows you to share the list of content on your server in the form an HTML page.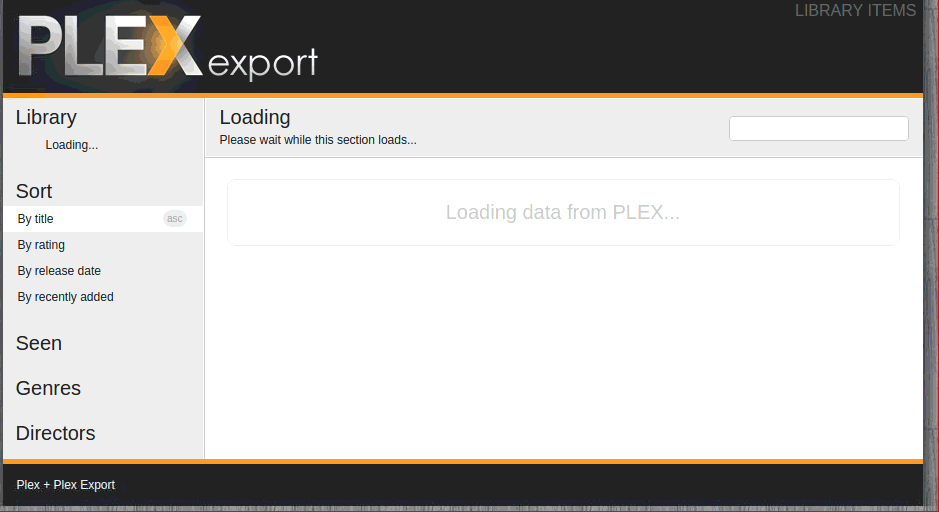 The HTML page can be shared with anyone, without sharing access to your Plex server.
Furthermore, the media display page shows an overview of all the media in each of the library sections accompanied by thumbnails. Filter content by genres, actors, etc. and get details on an episode by clicking on the thumbnails.
Plex Export requires PHP to be installed on your server.
Moreover, you will need a token for your system if Plex is running on home mode. Learn more on the token from here.
---
There are thousands of movies worth watching, but it isn't easy to decide on your own. Take the help of Transmogrify to view RottenTomatoes and IMDb page, ratings, and reviews of the movie, TV shows, and documentary that is present on the server.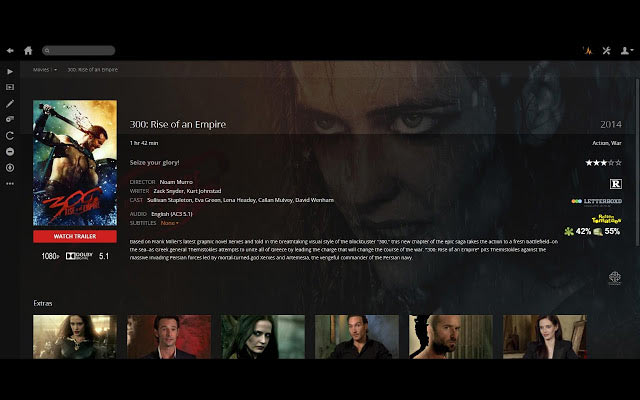 You can also add trailers to the movies that you are about to watch, which are fetched from YouTube. Furthermore, letterboxd pages can be viewed as well for movies.
In any case when you are on the fence about which movie, show to watch, use the random movie/tv show picker and let the plugin choose for you.
Similar to Prime Videos and Netflix, there is an actor profile for the cast members of movies, shows as well in features. It can be enabled as per user liking.
There is a Chrome extension of Transmogrify for Plex to use on web client, server
---
How to Sideload/Install Plex Plugins?
Plex shut down the plugin's support last year but luckily you can still sideload them manually, here's how:
First of all, download the plugin file/folder. If it is in compressed form like ".zip", then extract it.
Look for the ".bundle" file in the folder.
Copy the .bundle file into the Plugins folder of the Plex media server.
Remember that installing some plex plugins is a complex task with a different approach that may not work with a mere copy-paste of the files.
---
Over to You
Demand for Smart TVs has soared in the recent period. OTTs and the decreasing quality of Cable content are amongst the key reasons behind it.
Plex is a fantastic way to watch your favorite movies, TV shows without subscribing for expensive cable. Further, use some of the best Plex plugins to make it a more wholesome experience.