Even though its launch was not as celebrated as Windows 8 or 10, Windows 11 is one of the best OS updates that Microsoft has brought in the past years.
When people talk about Windows 11, the focus is often on the UI, such as the redesigned Start Menu and Control Panel. However, Windows 11 has also changed how we can use apps on our PCs.
At this point, choosing the best apps for Windows 11 can be pretty tiresome. Wondering why? You have to choose from Universal Windows Apps, traditional desktop apps, and Android apps.
On the bright side, if one of your favorite apps is not available on the Windows Store, you can always go for the desktop or the Android app.
We have considered these points and have made a list of the best apps for Windows 11. However, we have included only Universal Windows Apps and desktop apps only for the time being. On the bright side, you can find the best Windows 11 apps from different categories such as customization, design, utility, internet, etc.
Best General Apps for Windows 11
As you probably know, Microsoft Edge is the default web browser on Windows 11. Compared to the classic Internet Explorer, Microsoft has done a great job with Edge. However, if you need a browser that can work better with Google services, you can try Google Chrome.
Despite its high resource consumption, Chrome is one of the most used web browsers globally. The app integrates well with Windows 11 as well. For instance, Chrome 96 introduced a brand-new design that syncs with the Windows 11 User Interface. You can also benefit from the speed improvements.
Chrome is compatible with an incredible variety of apps, extensions, and add-ons. In addition, you can customize Chrome as you wish. You have more reasons to download Chrome for Windows 11 than keep using Edge.
Did you know that you can control your iPhone or Android smartphone from a Windows 11 PC? Well, you will have to download the Your Phone app from Windows Store. Once you have linked your smartphone to your PC, many features are a tap away.
For instance, you can make and receive phone calls from your Windows 11 PC. You can also access real-time notifications from different apps. SMS management and app organization options are excellent for most people, especially during work.
Some of the Your Phone features have some requirements, though. For example, your smartphone must be running Android 11.0 if you want to use your Android apps on the PC. Similarly, your PC must have 8GB of RAM for a smooth experience.
Even though Windows 11 comes with improved speed, it is not free from slowing down. As you use your PC, it will generate temporary files, caches, and logs. Fortunately, you can use CCleaner to eliminate these issues with a single click.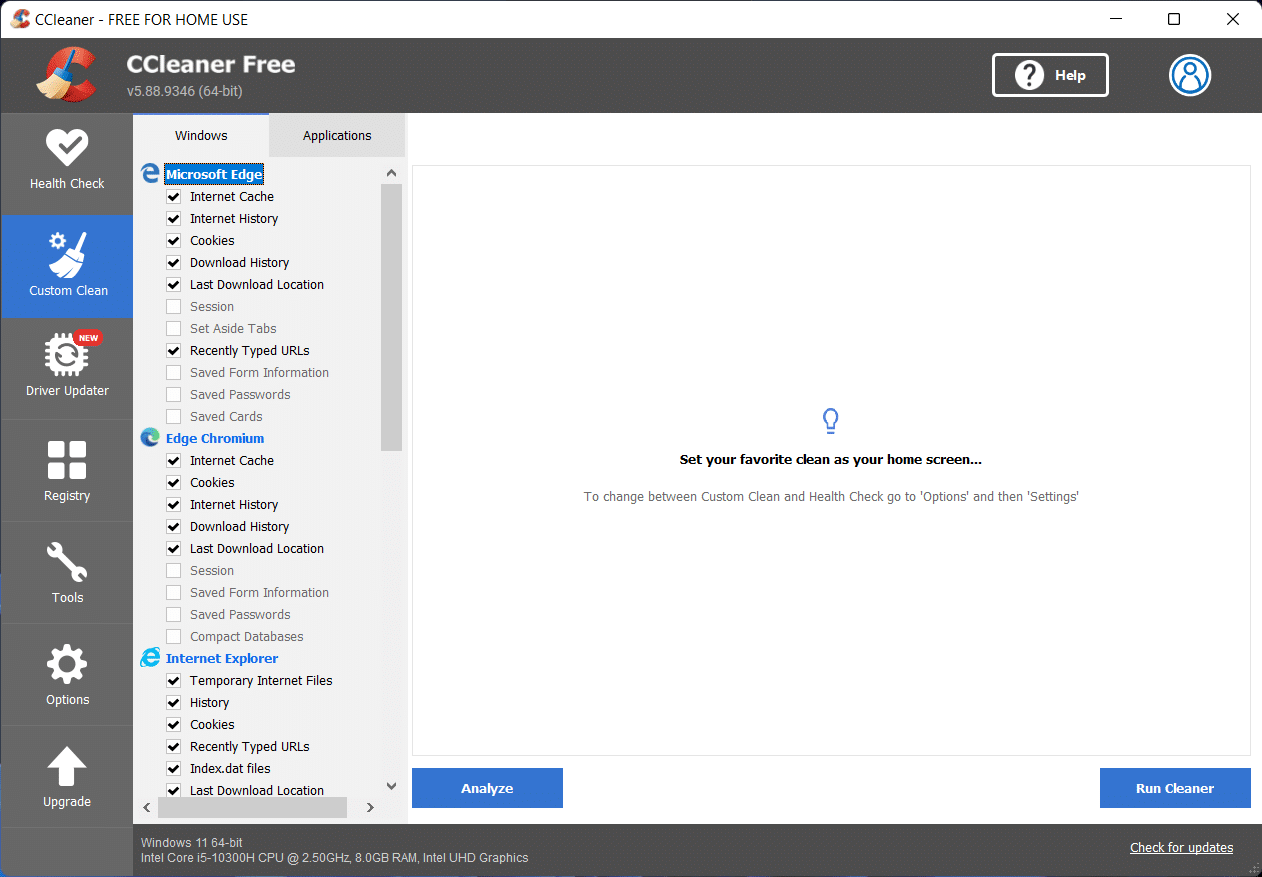 Using CCleaner on your Windows 11 PC is easier than you think. You can download this free cleaning app to run a scan. Then, you can estimate what to clean and how much space you can save. After this, it takes only a single click to clean your PC.
While there are some cons to the program, it is one of the must-have Windows 11 apps right now. After all, we love a faster PC, don't we? Well, with a couple of scans a month, CCleaner will make it possible for you to have it.
Best Productivity Apps for Windows 11
If you bought a new PC, you might have received a Microsoft Office bundle. However, if it is not the case, you have to pay a subscription fee for MS Office. If you do not want to do that, you can check out the LibreOffice Suite, which is entirely free to use.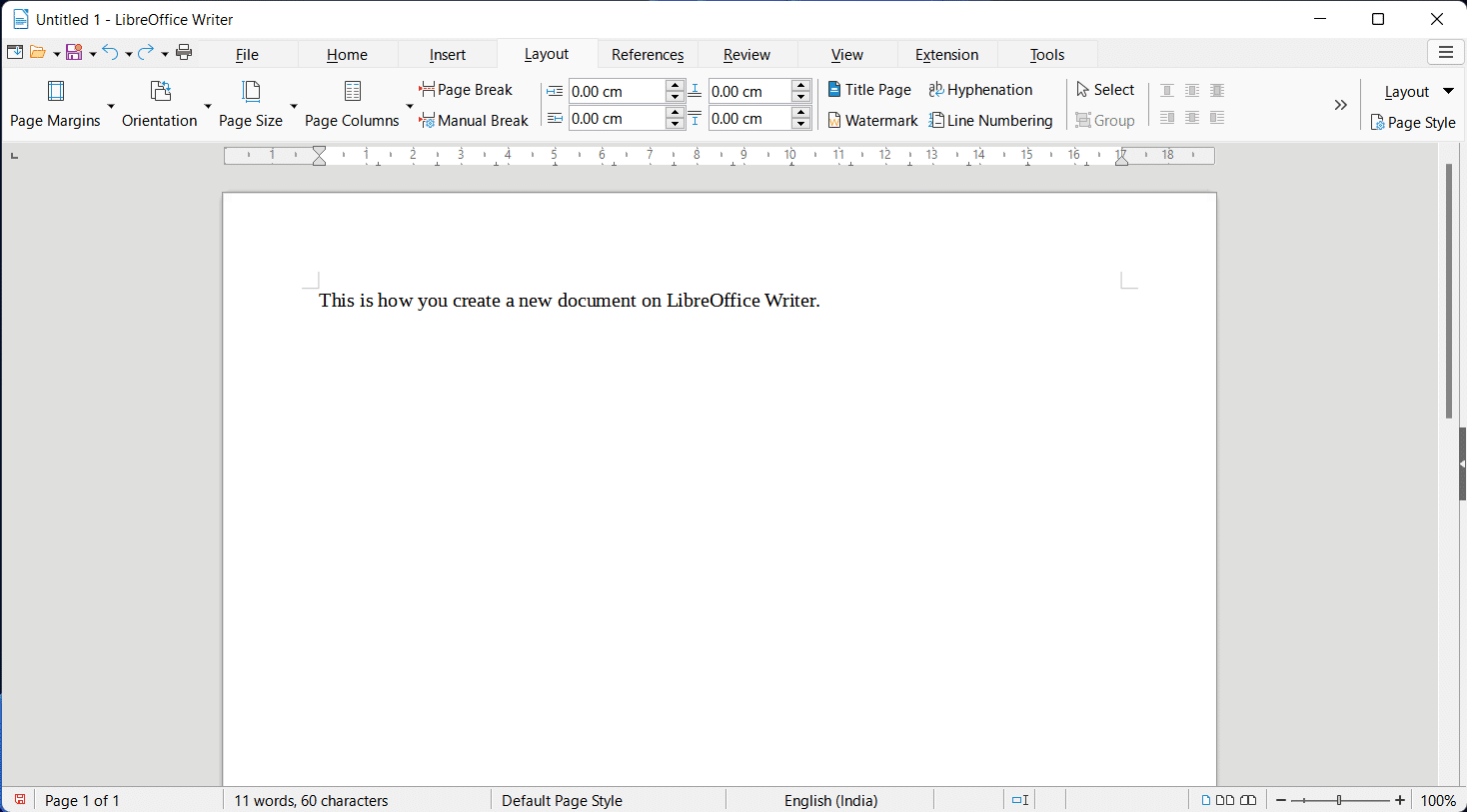 Inspired by OpenOffice, LibreOffice Suite is rich and powerful. It can help you create documents, PPT slides, and spreadsheets easily. The best part? You can save all your documents as files that can be opened via Office apps.
LibreOffice may not have the same UI that you are familiar with on MS Office, but they are similar to a great extent. Altogether, if you do not want to spend an additional amount on anything, LibreOffice is an essential Windows 11 app.
Franz is a great productivity app you should check out on Windows 11. Today, we have to manage all our communications through multiple channels such as Gmail, Instagram, Slack, Asana, etc. Franz creates an easy space where you can access all these at once.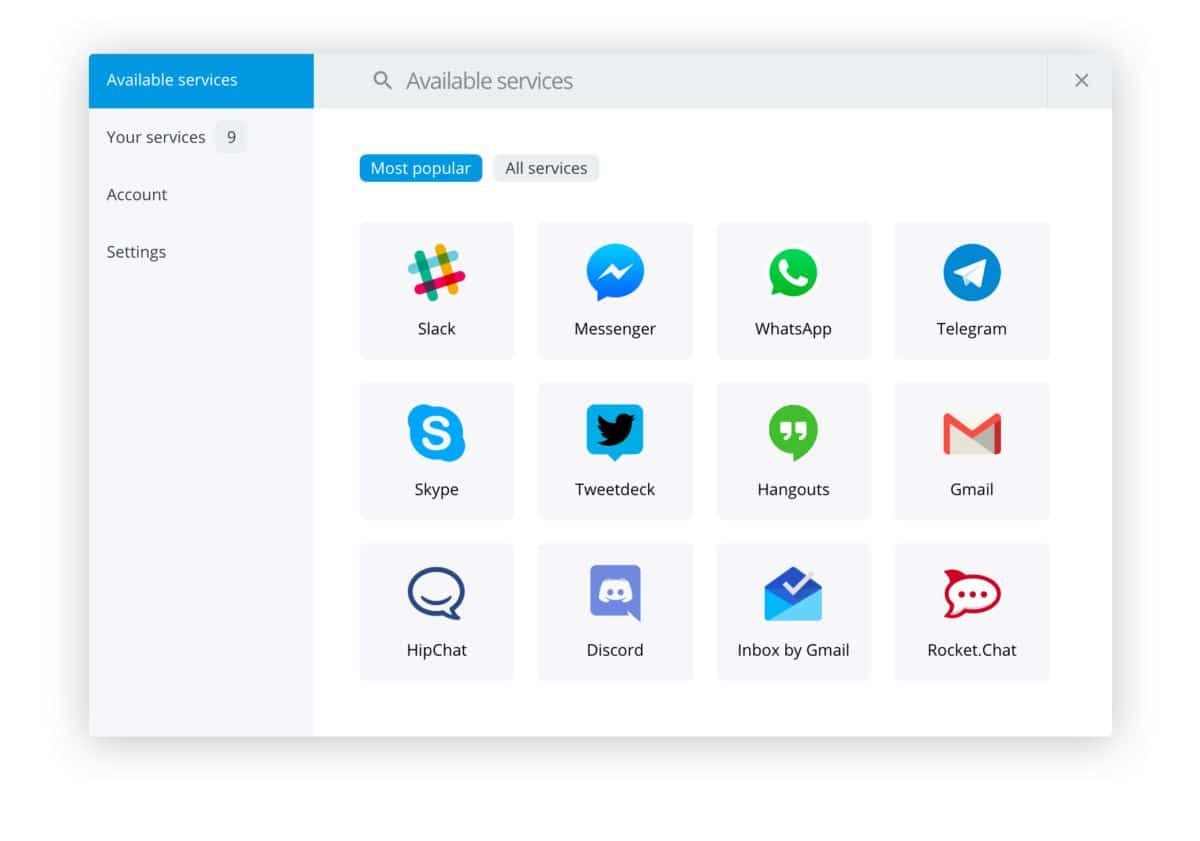 The good thing about Franz is that it manages notifications quite well. You can receive on-time notifications and see the count for each platform. As we said, you can customize how Franz looks according to your dream workspace.
While most of the app is free, you can add only a limited number of accounts. To get rid of this restriction, you may have to purchase the paid option. The paid option is tailored towards team users who need Franz for their organization.
If you are willing to pay, Adobe Photoshop Elements is one of the best Windows 11 apps from the Windows Store. This Windows 11-optimized photo editing suite offers a free trial as well. However, unlike Photoshop, this simple version has a few tricks up its sleeves.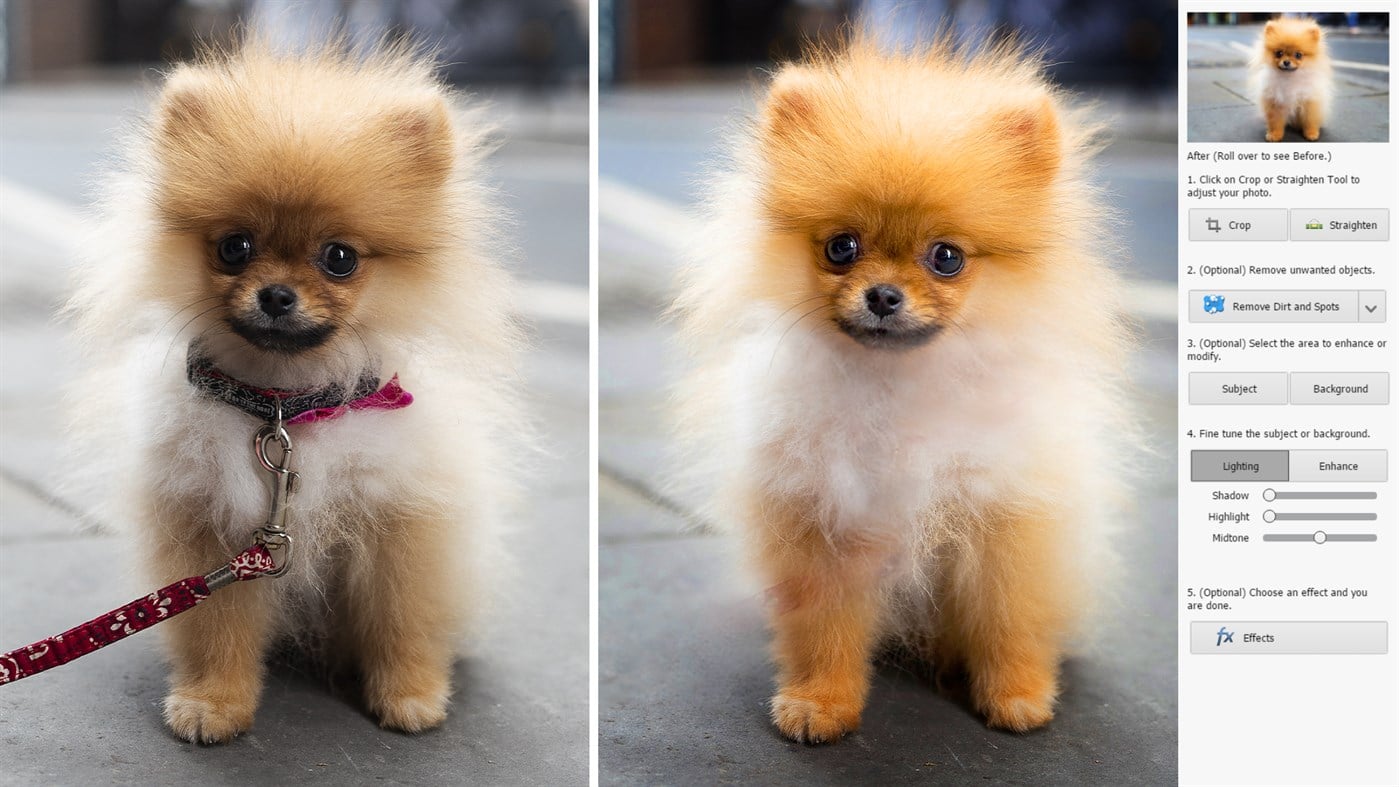 First and foremost, Adobe Photoshop Elements lets you create stunning photos and videos within just a few seconds. In addition, you can combine different images or videos and use one of the presets. Adobe has also used its Sensei AI technology to automate these actions.
With PS Elements, transforming your favorite memories into photographs/videos is an easy task. You do not have to be an editing expert, either. On the flip side, it can be a little expensive for some people, especially for an editing suite.
Best Customization Apps for Windows 11
Do you miss the good old Start Menu from the Windows 7 days? Well, Start11 offers something better: the freedom to customize the Start Menu and Task Bar on Windows 11. You can bring many changes to the Start Menu and make it productive again.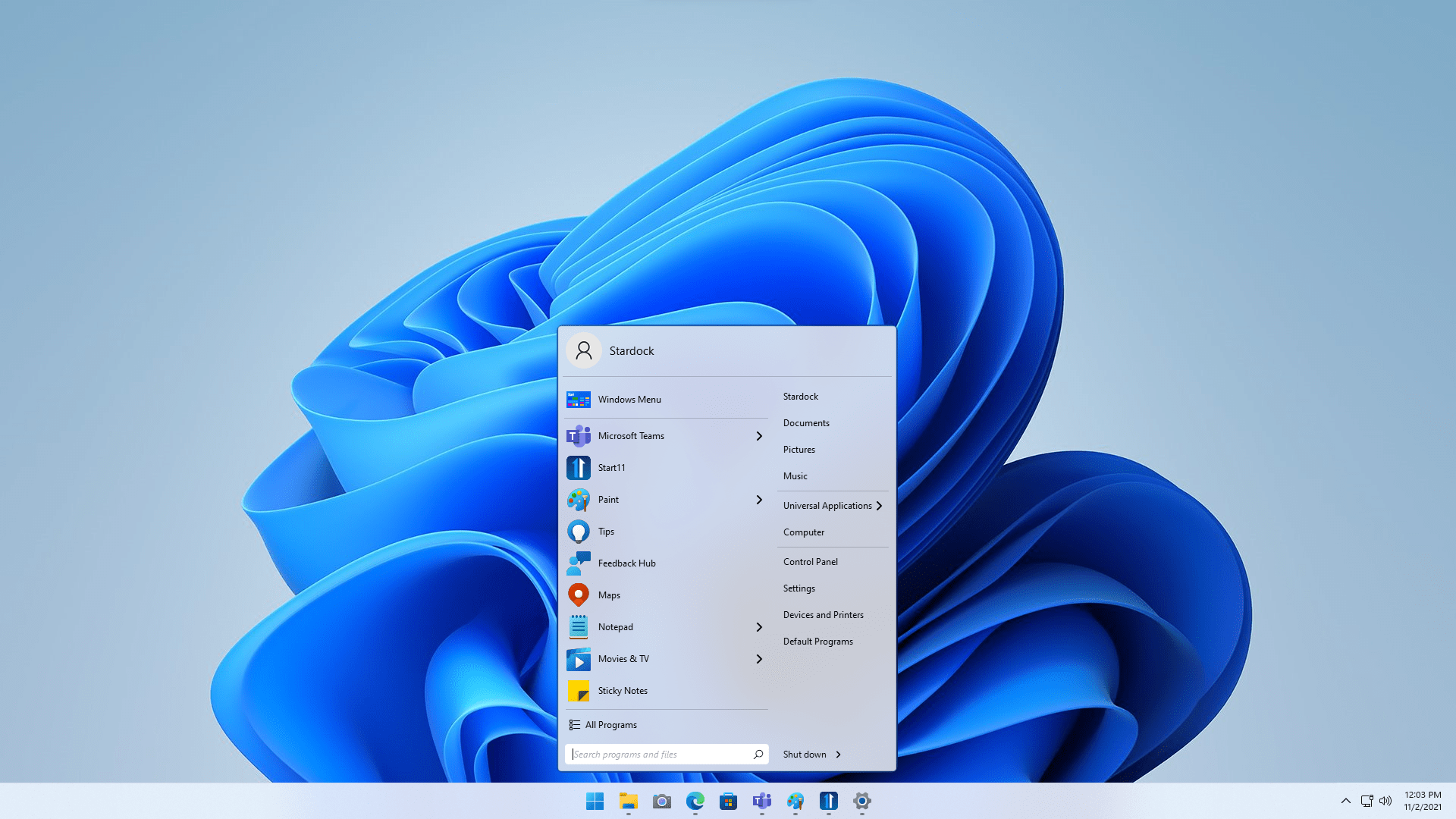 On the design side, you can choose between multiple layouts for the Start menu. Similarly, you can change the different aspects such as the position, color, transparency, grid spacing, blur, etc. In short, you can optimize the Start Menu for the best looks possible.
On the productivity side, you can use Start11 to integrate the Start Menu with other apps, such as Fences. It also allows you to add multiple pages to the menu. By the way, if you miss the classic taskbar context menu, restoring it is easier when you have Start11.
Let's admit it, Microsoft didn't do a great job with widgets on Windows 11. While some people can wait for the tech giant to fix the problem, others are not ready. If you are one of them, you should check out this cool app named BeWidgets.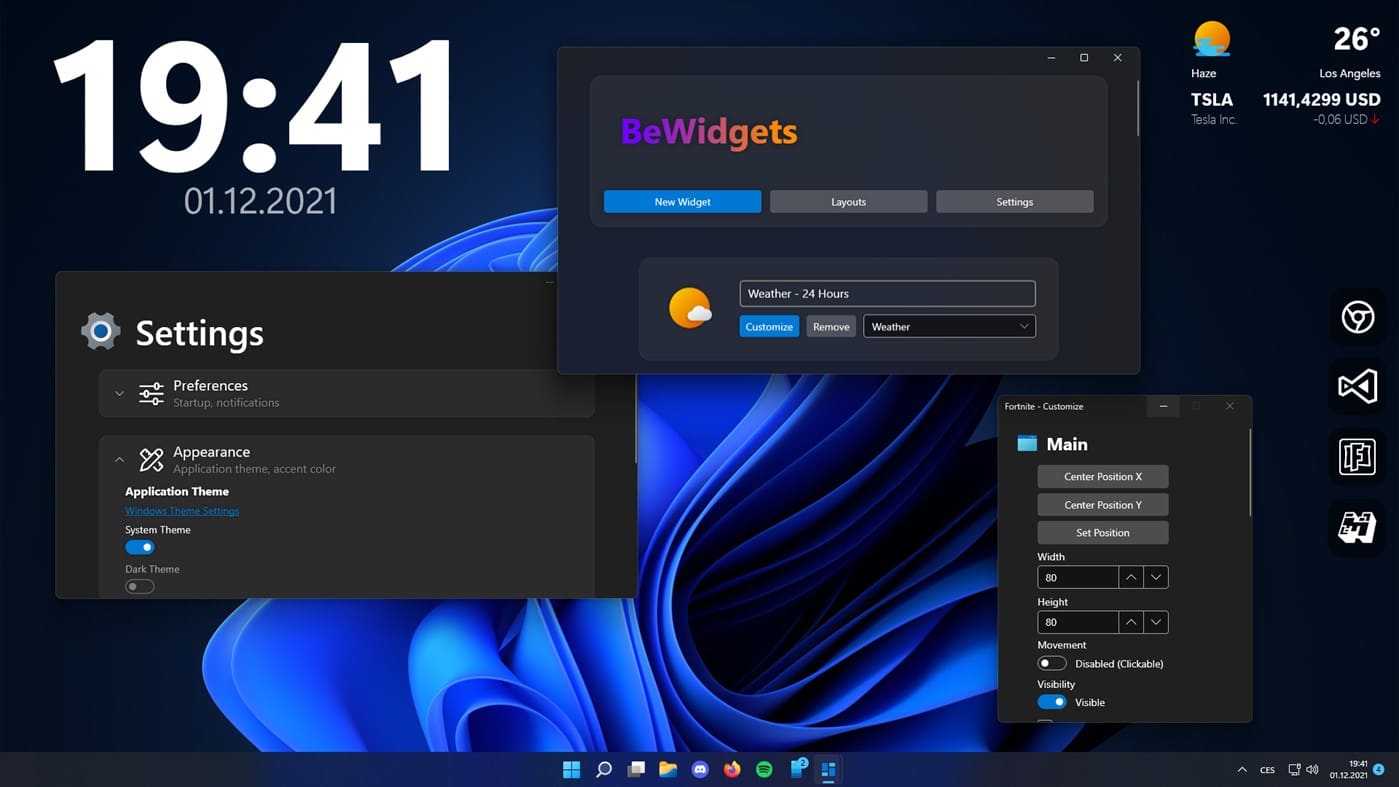 BeWidgets allows you to create customizable modern widgets for your Windows desktop. You have 100% control over the design and working of the widgets, which can be placed on the desktop. Time, date, photos, etc., are some of the few things you can add.
We also loved how quickly you can deploy a widget on the screen. The best part? You do not have to spend a dime on this app. You can keep using this customization app for free. The developer has added that they will bring RSS and news widgets, text widgets, and browser widgets in the future.
Best Design Apps for Windows 11
Sketchbook Pro is a fully-fledged graphic design suite for Windows 11. If you have a Windows 11 device with touch input, you can expect the best results. Even if you are not a professional artist, getting started with the Sketchbook Pro app will be easy.
You have to note that the program is not optimized for professional drawing tablets. Nevertheless, there are many options: you can disable all the toolbars as you wish. Therefore, if you want, Sketchbook Pro can be quite the powerful drawing suite you have always wanted.
It happens to be one of the very few paid Windows 11 apps on the list. By the way, even if you prefer using a keyboard-mouse combination for drawing, Sketchbook Pro will do the job. But you should check out the fully-fledged Autodesk Sketchbook if you need advanced drawing experience.
Canva is one of the most popular online platforms to create stunning graphics for your different needs. The best part about Canva is its wonderful collection of templates. Canva will have a template for you no matter what you want to make.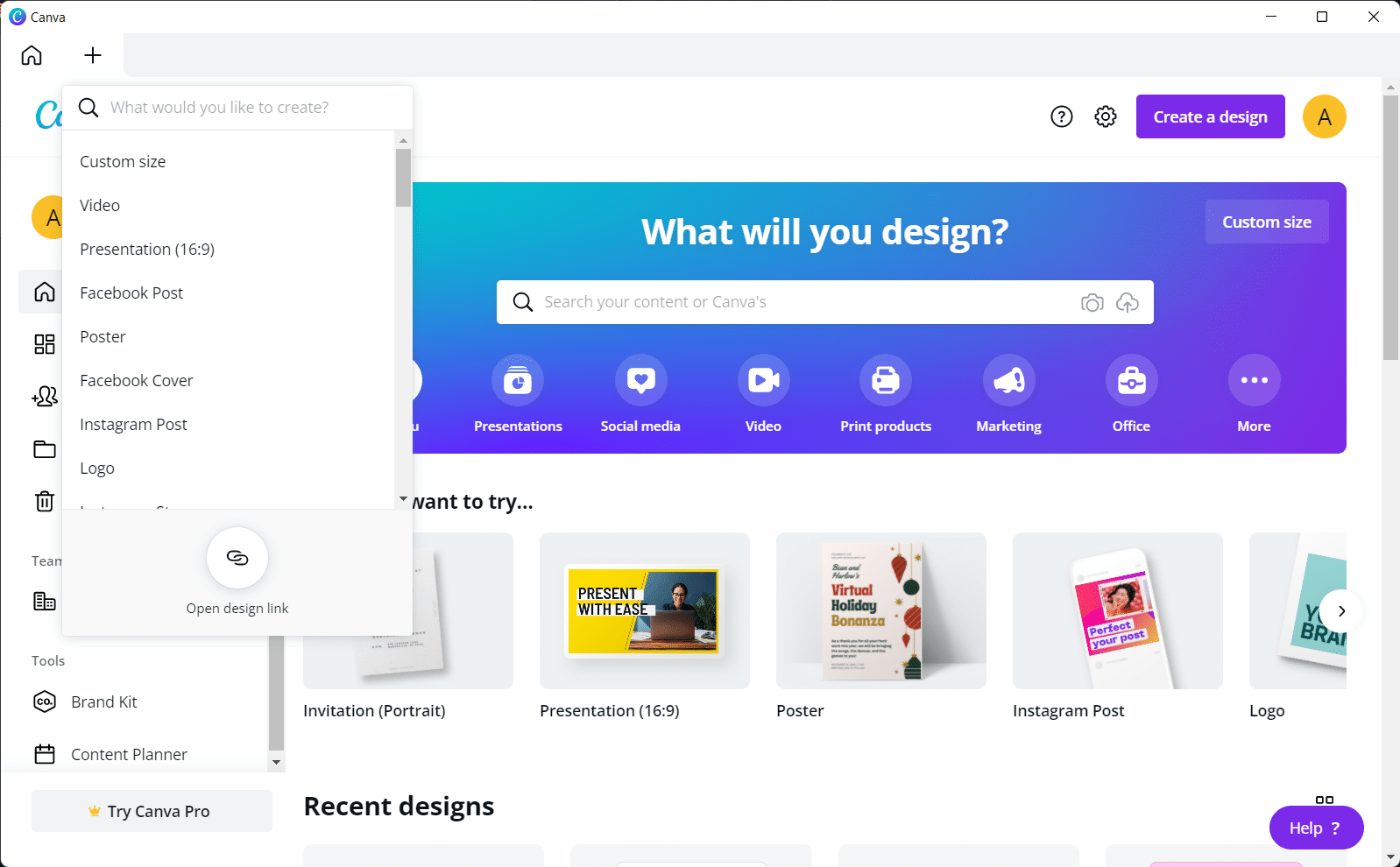 You can customize the template according to your wishes. From resumes to presentations and from TikTok videos to Instagram stories, Canva is your one-spot center for all things digital. And the Windows 11 app for Canva works wonders.
With the Canva app, you can access all these features from your desktop. While doing so, you do not have to worry about performance issues, either. In the end, you can export all your design works to a local folder if you want.
Conclusion
We believe these are your best options when looking for effective Windows 11 apps out there.
Did we miss something that deserves a space on this list? Please let us know through your comments.