Internet Protocol Television or IPTV transmits and broadcasts TV signals and programs over the internet.
It does not require the support for traditional equipment like antennae, satellite dishes, or fibre optic cables to broadcast content to the users.
As a result, you can stream your favorite channels and shows from an ocean of multimedia content and watch them on your smartphones, tablets, laptops, etc.
This article took a closer look into the best IPTV apps for Android and iOS in 2023.
What is IPTVplayer?
IPTV stands for Internet Protocol Television. Its a way to watch TV shows and movies over the internet instead of through traditional cable or satellite TV. An IPTV player help you in streaming the content over the internet.
With IPTV Player, you need an internet connection and a device like a smart TV, computer, or mobile phone to access the service. Once you are connected, you can watch a variety of channels and video content, including live TV and on-demand movies and shows.
One of the advantages of IPTVplayer is that you can watch what you want, when you want, because the content is delivered over the internet. For example, if you miss your favorite TV show when it airs, you can usually go back and watch it later.
Top 10 free IPTV apps for Android and iOS
OTTPlayer
IPTV Strike
IPTV-Smarters
rIPTV
GSE Smart IPTV Pro
Wiseplay
Simple IPTV Player
IPTV Player
Kodi
IP Television Player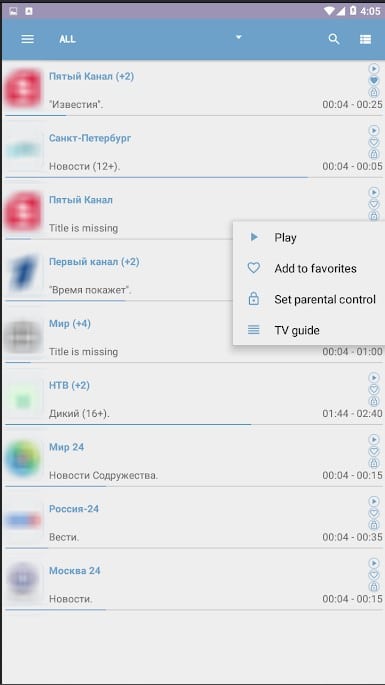 A handy streaming application, OTTPlayer works with almost all the latest platforms, including Android and iOS. It allows you to gather all IPTV content in one location, add or delete channel groups, adjust channel order, and upload and edit playlists.
Here are some of its highlights:
Supports RTPS, HLS, RTMP, and several other streaming formats
Easy syncs of all sorts of devices
Does not contain ads
Supports M3U playlists
Channel icons are customisable
Easy management of playlists
---
2. IPTV Strike

If you are a sports buff, this app is definitely the best Android and iOS IPTV player for you. IPTV Strike allows you to stream an array of live HD sports. Moreover, you can watch over 1500 television and movies with this app.
In addition, this application frequently updates its video on demand and extends reliable streaming servers so that you can enjoy a lag-free streaming experience.
Here are some of its highlights:
Allows streaming in both SD and HD qualities
Supports Dreamlink T1, MAG, Android WebTV, Avov, and Kodi, among others
Stable service provider
24×7 customer support and live chat
---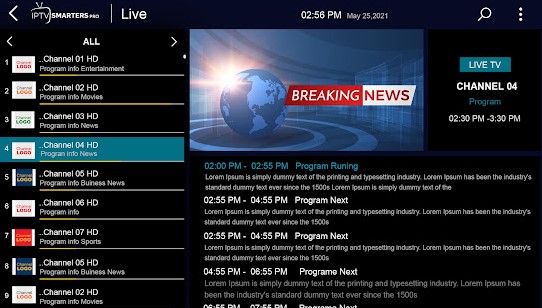 This video streaming player allows you to watch series, live TV, and VOD on Android devices. IPTV – Smarters is known for its easy-to-use interface and a robust built-in player. This implies that you do not require a third-party video player to support streaming formats. In addition, it can even operate with an internet connection of 5mbps.
Now that you are aware of this free IPTV player for Android, let's take a look at some of its features:
Here are some of its highlights:
Built-in player
Supports Xtream Codes API
Comes with parental control
Allows language switching
Includes embedded subtitles
---

rIPTV comes with an Electronic Program Guide or EPG, which allows you to import IPTV playlists into your Android or iOS device. Therefore, you can easily keep pace with new content, choose from various options, and add reminders for your favorites. Additionally, this player streams videos in HD quality.
Here are some of its highlights:
Also available on tvOS
Includes IMDB integration
User-friendly interface
---
5. GSE Smart IPTV Pro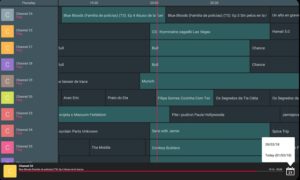 GSE Smart IPTV Pro is a user-defined advanced solution, which supports a range of playlist formats. This player also allows you to access non-live stream services, such as JSON and M3U. One of the best IPTV apps for Android, GSE Smart IPTV Pro comes with a GSE playlist manager, which manages your playlists on iOS.
Here are some of its highlights:
Dynamic language support
Supports numerous streaming formats
Includes parental control
Supports Xtream Codes and Chromecast API
Automatic VOD and live playlists
---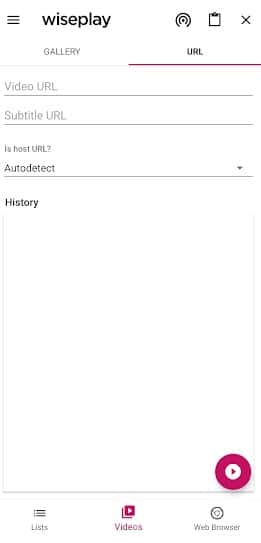 Wiseplay is a free of charge and multi-platform player that is compatible with multitudes of playing lists and video formats. Moreover, it allows one to cast content from their smartphones to a television by using Chromecast. In addition, this player does not include any advertisements.
Here are some of its highlights:
Supports various video formats
Lists can be loaded in m3u and w3u formats from a file or QR code
Plays videos in a virtual reality format or 3D
---
7. Simple IPTV Player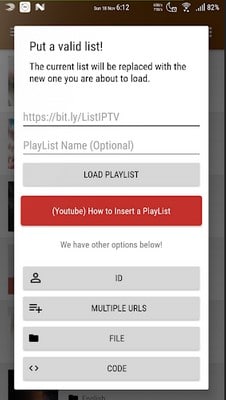 This one is compatible with M3U8, M3U, PLS, and WPL standards of playlists. In addition, Simple IPTV Player extends support to Android TV as well as Remote Control. An easy-to-use application, this free IPTV player for Android also supports Chromecast.
Here are some of its highlights:
Includes an Electronic Programming Guide or EPS
Comes with a list of recently accessed channels and playlists (that you can clear anytime)
Easy connection and compatibility with Chromecast
Has an internal and external player
Automatically updates playlists
---
8. IPTV Player
One of the best IPTV apps for Android, this one allows you to watch shows and movies as well as cast videos. Furthermore, to list local videos, you can authorize the app or add stream URLs.
Here are some of its highlights:
Quick bounce back from a stream failure
Supports Picture in Picture or PIP
Includes several formats, including WEBM, MP4, M3U8, MKV, and MPD
Supports Android TV, XMLTV, M3U playlists, and Chromecast
---
Kodi is an excellent IPTV application that comes with incredible sound quality and 4K live streaming. It also allows you to watch content in HD quality by adding a few plugins and add-ons.
Kodi is highly customizable, and users can install a wide range of add-ons to expand its capabilities
Also Read- How to unblock Kodi
Here are some of its highlights:
User-friendly interface
A variety of easily available add-ons
Dependable service provider
Supports AAC, OGG, as well as MP3 files
Includes 4K content
---
This one is the last player on this list that brings streaming and VOD to your smartphone. IP Television Player (simply known as IPTV) is compatible with both Android and iOS devices. The player supports a wide variety of shows and allows one to watch their favorites even in offline mode.
Here are some of its highlights:
Comes with an EPG as well as IMDB guide
Powerful video player
Supports M3U8
Frequently updated
Includes on-demand streaming
Availability of a range of channels
---
Also Read- Best IPTV Players for Windows PC
Over to  You
And on that note, we have reached the end of this listicle. We hope that the article helps you make the best pick among the top free IPTV players.