One of the major issues with Windows OS that Microsoft couldn't even resolve with Windows 10 is security.
As we all know, Windows 10 is still vulnerable to viruses, malware, spyware, and all sorts of unwanted harmful programs.
Thankfully, feature-rich antivirus software like Avast helps users to safeguard their PCs against viruses.
Recently many Avast Antivirus users have been getting an error after updates from windows or avast antivirus that says: 'UI Failed to load. This is really embarrassing. AV Service is not responding.'
Additionally, the error dialog offers 'Exit' and 'Restart Service' buttons.
If you have encountered a similar problem and have been scratching your head to fix it, then this article will definitely help you.
ALSO READ: Best Free Antivirus for Android smartphones
---
What Does It Mean When Avast Say UI Failed To Load?
The name says it all; Avast Antivirus UI Failed To Load error refers to its service on Windows not starting like it should.
There are instances of the remote desktop service causing this issue for few users.
The users of AVG Antivirus have reported a similar error.
Also Read – Fix Avast Service High CPU Usage Issue
---
Why Does Avast Say UI Failed To Load?
The UI Failed to load error in Avast is triggered by an incorrect Windows Services configuration. A majority of users started facing this error after the Windows Update.
---
Avast UI Failed To Load Fix:
1. Head to services using the RUN dialog box. Press Windows+R on your keyboard or type run in the start menu search.
2. Type services.msc and press the OK button to enter the wizard.

3. Here, find Avast Antivirus in the list. The items are arranged in alphabetical order by default. 
4. Right-click on Avast Antivirus and click on the Start option. If the option is greyed out, then head to the next method.
5. A Service Control prompt will appear on the screen, attempting to enable the service. Once done, the status of Avast Antivirus will show running. 
Restart your computer to ensure that the service runs in the background when you start the PC. 
---
How To Fix UI Failed To Load Error On Avast?
You can follow these simple steps to fix the UI Failed to load error in Avast,
STEP 1: Firstly open the Run Dialog by using the keyboard shortcut Windows+R.
STEP 2: Next up type services.msc and press the Enter button.
STEP 3: In the Services Console, locate 'Remote Desktop Services'.
STEP 4: Lastly, double click and set its Startup Type to 'Automatic' and ensure service is Running.
After following the fix mentioned above, restart your computer and launch Avast. Hopefully, you won't see the Avast Antivirus Failed to load UI error again.
---
How To Fix Avast Antivirus UI Failed To Load Error?
The fix mentioned above may have solved the Avast error on your system. However, if the error persists, then you should resort to the repair method.
STEP 1: Visit Control Panel > Settings > Programs > Programs and Features.
STEP 2: Select Avast, click on the Uninstall/Change button.
STEP 3: Next up click Change and choose Repair.
STEP 4: Lastly, wait for Avast software to repair the program and make the necessary changes.
Once the repair process is completed, restart your computer. It is worth noting that Avast Software has officially fixed the failed to load UI error in the latest versions of the program.
On other days, you can manually uninstall and then install using a fresh copy from the official website. That also works for a few users, as reported on Reddit and other forums.
Also Read – Best Browsers for Windows 11
---
Avast: Best Antivirus Software
Avast is one of the most feature-rich cross-platform internet security application that offers protection against all sorts of viruses and malware.
Avast Antivirus is available for Windows, macOS, Android, and iOS.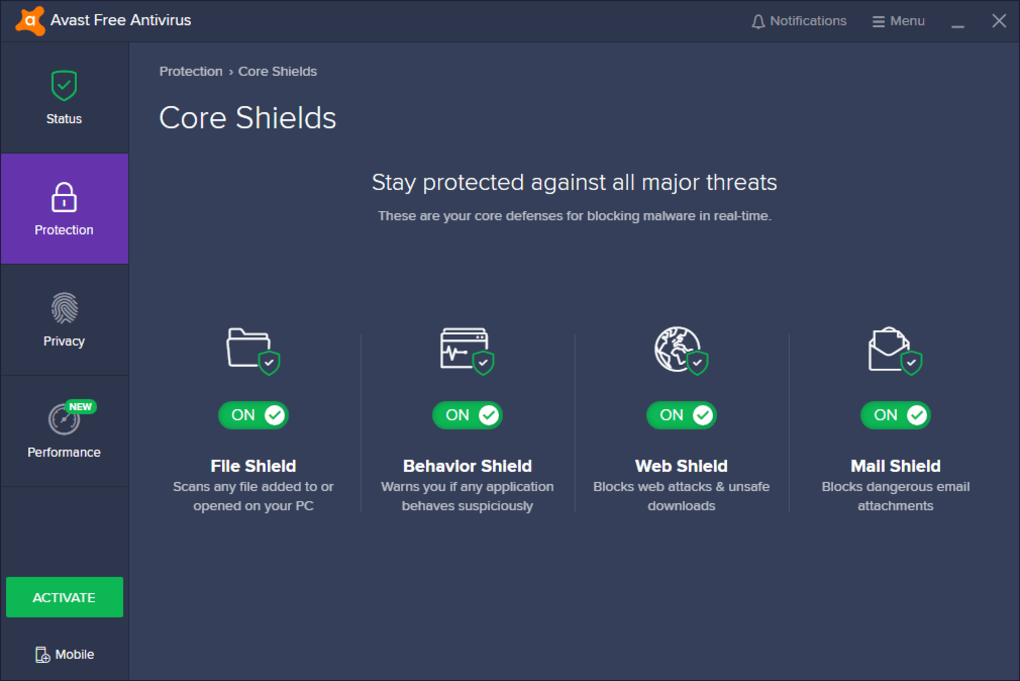 In addition to Avast Pro Antivirus, Avast Software also offers a free version of the program.
Some of the major highlights of Avast are SafeZone Browser, Secure DNS, Sandbox, WiFi Security Scanner, and Password Manager.
Frequently Asked Questions
1. What does it mean for Avast when it says "failed to load UI" ?
The user interface has failed to load services which consist of antivirus protection services, the dashboard, and more.
They are required for the proper functioning of Avast on the computer.
2. Is the Failed to Load UI error because of virus?
It could be one of the many reasons behind the problem. The viruses can stop Avast service from starting when the computer boots up.
However, it is unlikely the case unless you disabled the antivirus when plugging in the new flash drive download or installing unknown files on the computer.
---
BONUS VIDEO
---
Also Read- How to fix Avast Service High CPU usage
CONCLUSION
The three simple methods mentioned in this article might have resolved the UI Failed to load error on Avast.
That said if Avast won't open and the problem isn't solved yet, then you should reinstall Avast on our PC.