Everybody loves watching cartoons, irrespective of age. Some watch it for entertainment, relaxing, while some of the others watch them relish the good old nostalgia.
We have grown watching cartoons such as Pokemon, Spongebob Squarepants, Tom, and Jerry, amongst various others. They provide a little time off from the mundane routine of life.
Switching on TV and gathering the time to watch cartoons is liberty that not everyone can afford in today's world of hustle. It is difficult to watch shows with different timings, broadcasting on different channels.
Fortunately, there are websites where we can stream cartoons online for free, without any hidden charges.
So without further ado, here is the list of best websites to watch cartoons online for free.
Best Websites to Watch Cartoon Online for Free
ToonJet
Cartoons On
Anime Toon
Disney Now
Anime Center
YouTube
KissCartoon
Crunchyroll
Cartoonito
Cartoon Network
Nickelodeon
WatchCartoonOnline.com
Disney Junior
Netflix
Hulu
There are alot of cartoon streaming sites, but let's pick a few of the best ones that are free and do not cost a dime.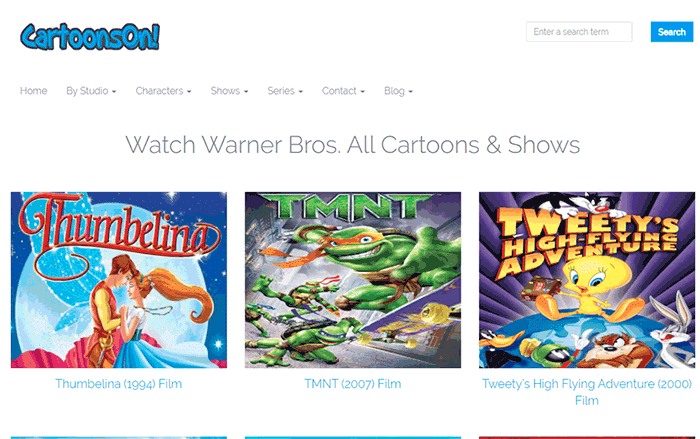 Cartoons On is the go-to website for many who want to watch cartoon online for free, apart from the standard cartoons that have aired on the television.
The cartoons library is categorized by studios, characters and series. Furthermore, you can watch cartoon movies as well, preferably older ones that have been out of the network reruns.
Not only that, but the streaming is also effortless with no lag of any kind. You can also use the site's search option to watch free cartoons of your choice.
---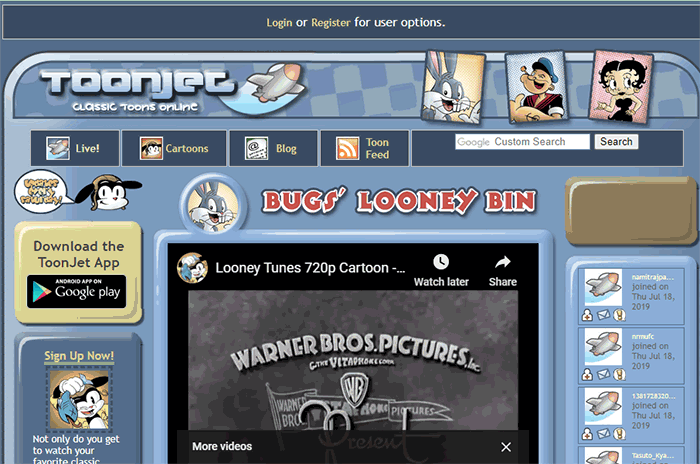 If you looking for the old cartoon shows, then ToonJet might just be the place where you should be.
Watch free cartoons online along with some of the rarest and obscure cartoons dating back to around the 1960s. You get the likes of Oswald: Oh Teacher, Aesop's Fables, Little Lulu apart from the all-time favorites of Tom and Jerry, Looney Toons, etc.watch free cartoons online
All the cartoons are hosted on YouTube, so buffering because of server issues is out of the question. The search is also powered by Google, and the results are naturally accurate.
You won't need to register unless you want to engage, interact with fellow cartoon enthusiasts, explore new cartoons, amongst other standard forum features.
---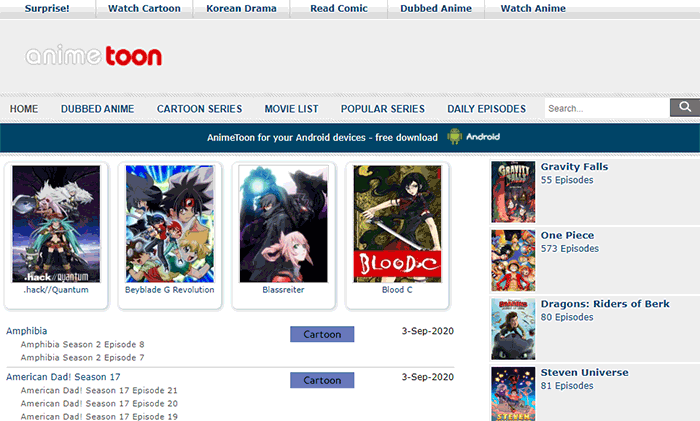 Anime fans will spend a lot of time on this website. With Anime Toon, you can watch anime online for free, with an extensive library of your liking series.
There are 1000s of Anime series on the streaming site to choose from. There are dubbed, subtitled versions as well as the shows, movies.
The stream quality is above average, with virtually no buffer or lag of any nature.
Make sure to disable Ad Blocker before browsing the leading anime streaming website as the stream will not load, as per my experience.
---
The official place for watching Disney Cartoons, Disney, delivers everything under the umbrella.
Toddlers and Kids can enjoy the Disney Junior section while others can watch cartoons such as Beyblade, Pinocchio, Elena of Avalor, Phineas, and Ferb amongst thousand of other Disney cartoons.
You can also watch Disney channels online if you are on one of the partnering internet service providers.
Apart from the shows, you have all the Disney movies at your disposal. Popular Marvel character such as ANT-MAN, Spiderman. Funko, etc. are also available as exclusive cartoon shows.
---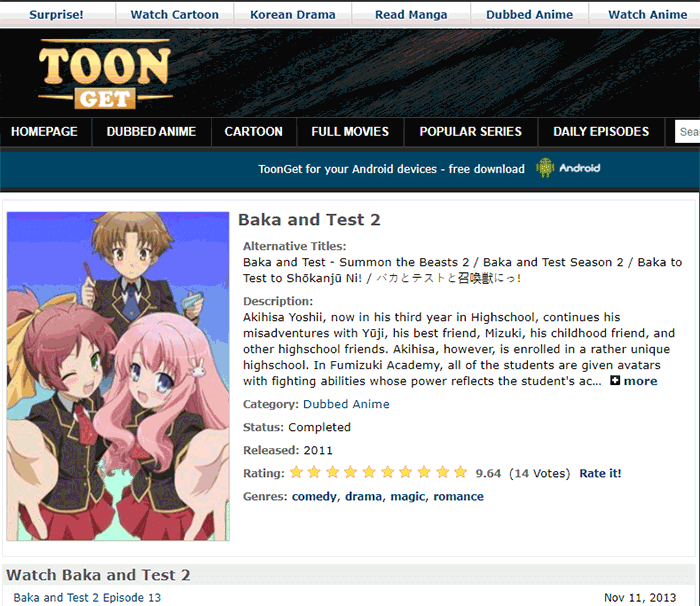 Toon Get is an underrated free website to watch cartoons online, that is not a part of the watercooler talk.
There is a plethora of cartoon shows and movies to watch. Start with Mickey Mouse and end with Justice League.
Also Read – 100 Best Anime Movies of All Time
Anime fans frequent the site to watch to binge-watch the series they are currently watching. I tried searching for some of the most obscure of Animes, and the search results did not disappoint. It is safe to say that Toon Get is amongst the best sites.
Talking about the collection and streaming experience, it is identical to what we get on Toonjet.
---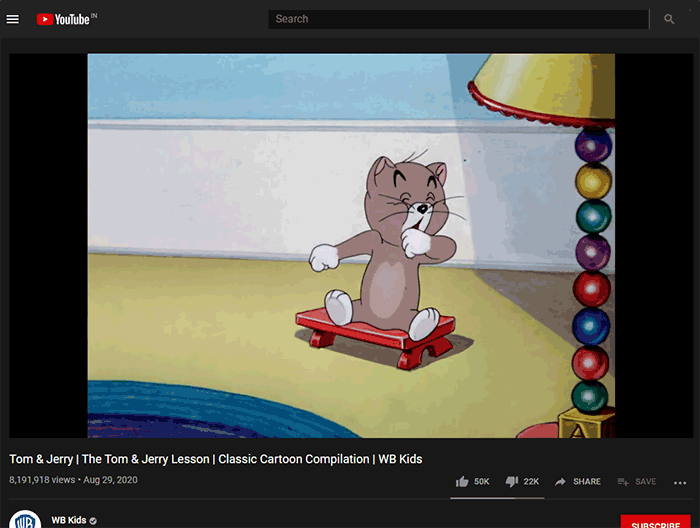 Everyone knows about YouTube and the millions of options on every topic. There are alot of cartoon shows uploaded on video streaming sites as well.
You can watch cartoon shows for free on the studio's official channel, apart from several individual channels uploading a diverse range of content.
Studios such as Warner Bros, Disney Junior, Nick Jr., amongst several others. 
With the help of a YouTube playlist, you can curate episodes, shows in one place and take them with you.
---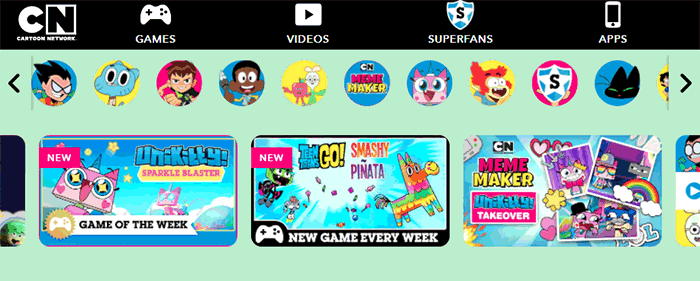 The millennials have grown up watching the classic cartoon shows of Cartoon Network, such as Swat Kats, Flintstones, Powerpuff Girls, and Ed, Edd, and Eddy, apart from hundreds of timeless classics.
The UK counterpart of Cartoon Network has over 30,000 videos, and clips from cartoon show that can be watched for free.
The website contains comparatively older cartoons, apart from a few of the trending ones.
Apart from cartoon shows, there are several games for kids to have fun with.
---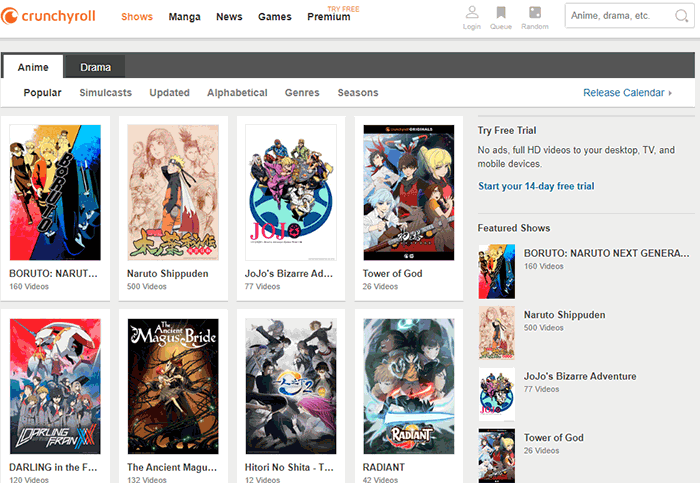 The ultimate destination to watch anime online. Crunchyroll has virtually all the modern Animes that are watched across the world. It was also mentioned in my earlier post on Legal KissAnime alternatives.
With over 1200 anime shows and movies, you would not run out of things to watch in the forthcoming future. 
Apart from Animes, you can also read Manga for free on the site. The website can be accessed via their official app, which is compatible with multiple platforms, including gaming consoles.
---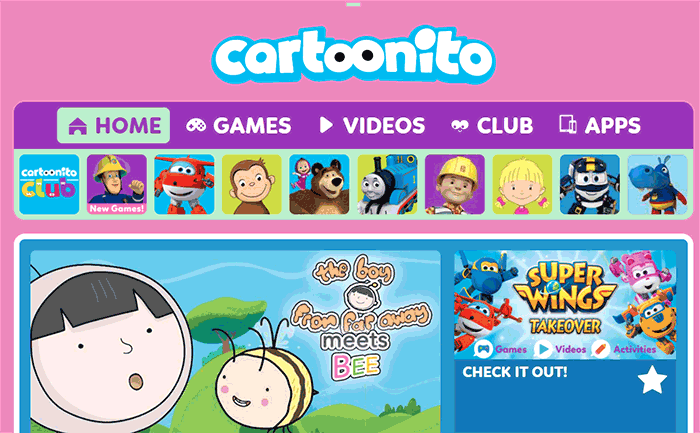 Cartoonito is the sister site of Cartoon Network UK. The cartoon streaming site offers similar content, including games for kids.
As Cartoon Network UK is not accessible in certain parts of the world, Cartoonito is there to serve the rest of the world.
Cartoons offered on the website have a particular educational flair that will help kids learn new things along the way.
There are no pop-up ads on the website, which are often the mood killer while watching shows.
---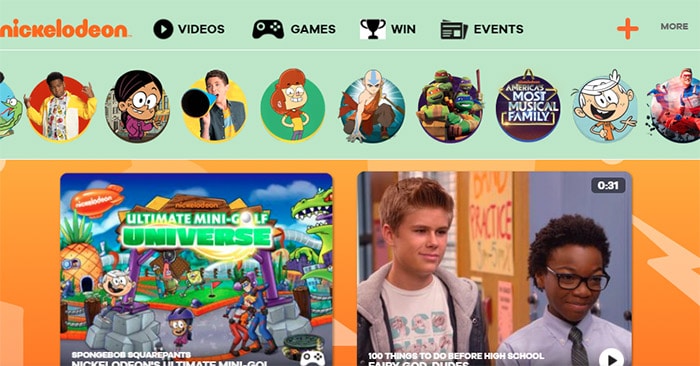 Similar to their YouTube channel, Nickelodeon is one of the favourite cartoon sites of kids to watch cartoons in HD for free.
Nickelodeon Australia offers a wide variety of their cartoons, which were aired on their channels in the past. Some of the latest offerings are also premiered from time to time.
Additionally, there is a Nick Music section that has music from the Nick events, shows that can be streamed directly. And yes, DO NOT TOUCH the green button; kids might give out a giggle.
---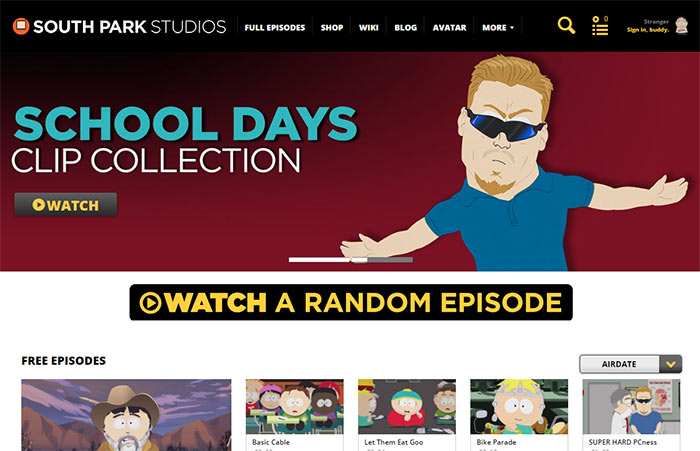 The all-time favorite Adult cartoon can be stream online via their official site. You can watch all the episodes of South Park on this website. 
All the videos have mandatory add rolls before they start streaming, which is a fair deal, as they are providing it free of charge. 
As there are a bountiful of episodes, you can click on the Watch a Random Episode episode picker to watch a random episode of South Park.
Apart from streaming the latest episodes, there are the extras, blogs, and more from the show's creators.
---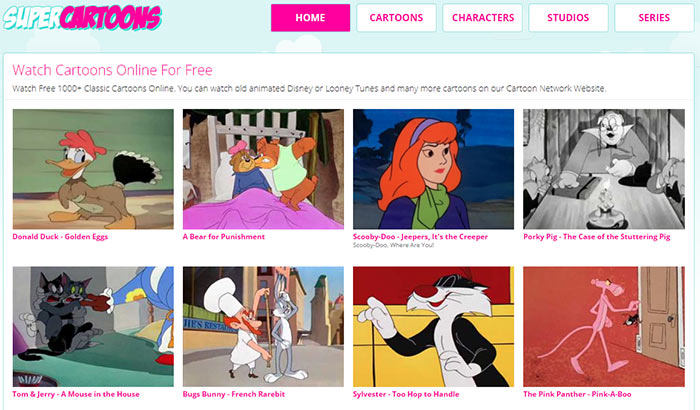 Watch old cartoons for free that were popular back in the day. The cartoon site has a decent collection from Disney, Cartoon Network Studios, Warner Bros, and several other notable cartoon creators.
Just like Cartoons On, you can find your favorite cartoon by studios, characters, and studios.
Powered by JW player, video streaming is lag-free, coupled with ads. There is no search on the site, which may make it difficult to find a specific cartoon show.
The collection is smaller than the likes of Toon Get and Cartoon Ons, but it offers some episodes that hard to find elsewhere.
---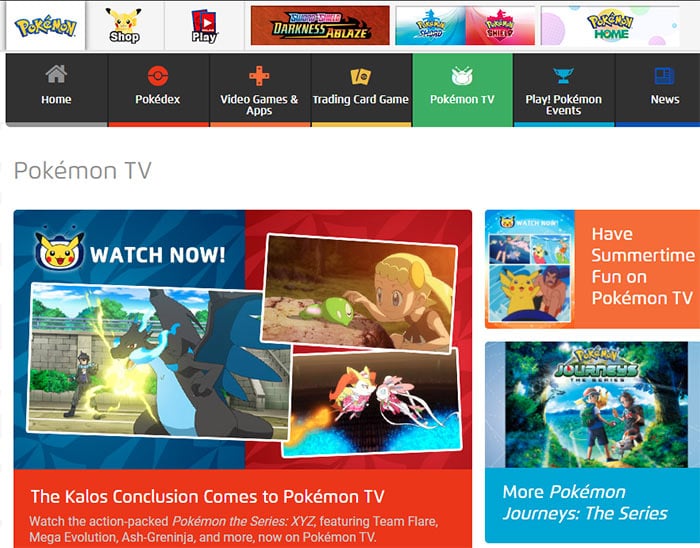 Pokemon fans will absolutely love the official website offering some of the best episodes of the Pokemon series.
Along with Pokemon episodes, you can also checkout the Pokemon Encyclopedia and geek out on the facts, inside information that you didn't know about your favourite cartoon series.
When it feels like you are done for day, there are Pokemon games to keep the poke catcher in you interested.
---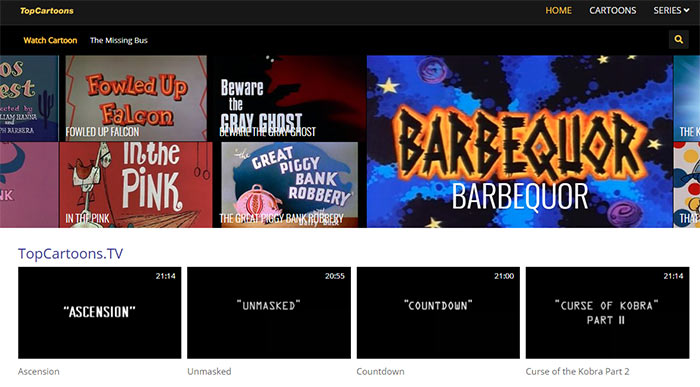 Next in the list of the best sites to watch cartoons online is Top Cartoons. Older Cartoon Network shows are difficult to find in good video quality, and this website provides precisely that.
Top Cartoon has a collection of shows from several studios such as Nickelodeon, Warn Bros, Pixar, and the good old Cartoon Network.
Talking about stream quality, you won't be complaining anytime soon about it. The videos are above average quality that was originally aired on television.
You don't need to create an account or become a member to watch the cartoon show collection of over 3 dozen.
---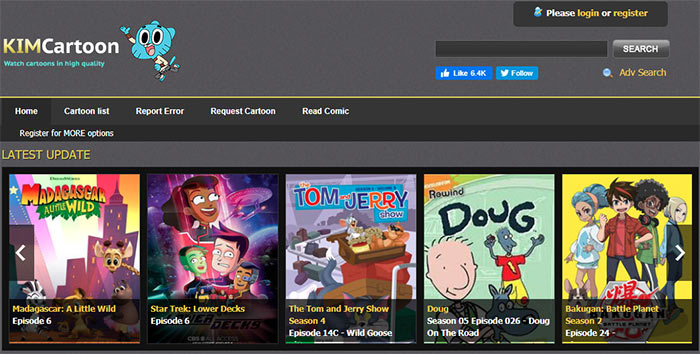 Watch cartoons online in high quality without stream buffering. KimCartoon gives you the choice to select different video qualities.
The streaming player is intuitive, detached into a mini-player, watchable in different tabs. Watch cartoons online while working in another tab of the browser.
While the registration is optional, you can give it a go-to keep track of your watched shows, playlist, and more.
---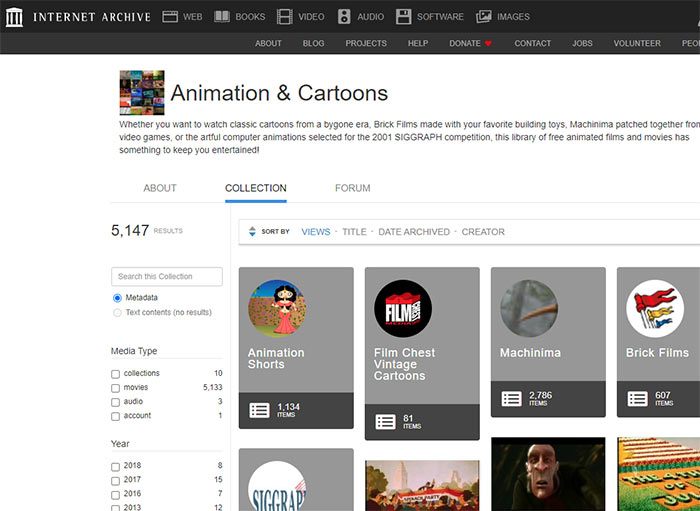 The Internet never forgets, and that is true in this case as well. Cartoons and TV shows that were once on the Internet on now-defunct sites can be accessed via the Internet archive.
You can search for different cartoon shows, movies, and more by searching through the metadata. The search can be augmented by using advanced tools such as date, topics, creator, and language.
The cartoons can be directly streamed on the Internet Archive as well as saved through different downloading options.
---
Over to You
These were some of the best websites to watch cartoons online for free. Most of them don't even require registration, while some are geographically restricted.